It's so cold outside, even the little puppy wants to get closer to a heater with its tiny paws
Cute animal moments are one of the funniest but also loveliest sights to behold. This puppy was feeling cold due to the harsh weather and later seemed more than grateful after finding a source of heat.
Some moments are to be treasured forever and luckily, some of these moments are captured on camera, and the world can get to watch them over and over again.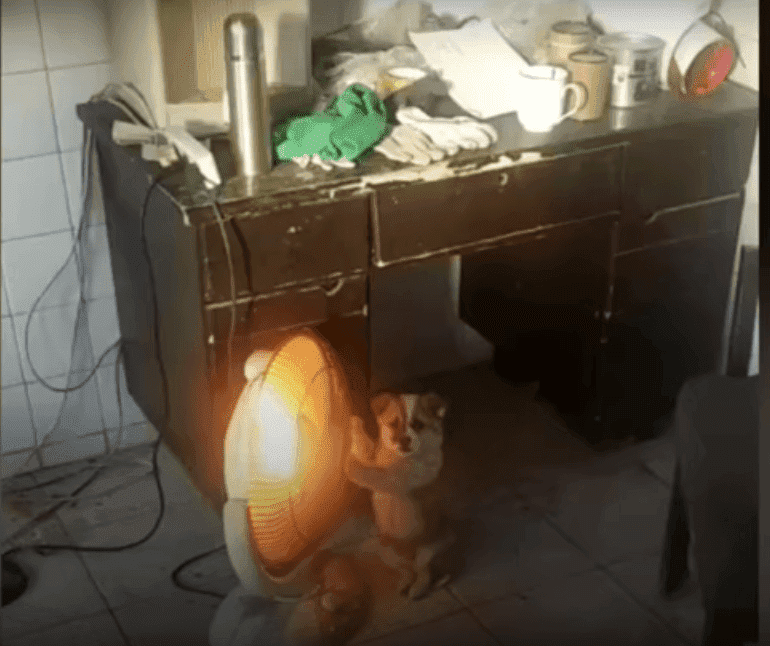 The case of a puppy in Weifang
One of those moments was that of a little puppy who tried to shed some cold from the freezing weather. The temperature level at Weifang City in Shandong Province, Eastern China could be described as fierce due to its effect as of January 15.The -8C reported weather condition had the little puppy in a scramble for much-needed warmth, and its reactions were all documented in a beautiful footage.
What did the puppy do?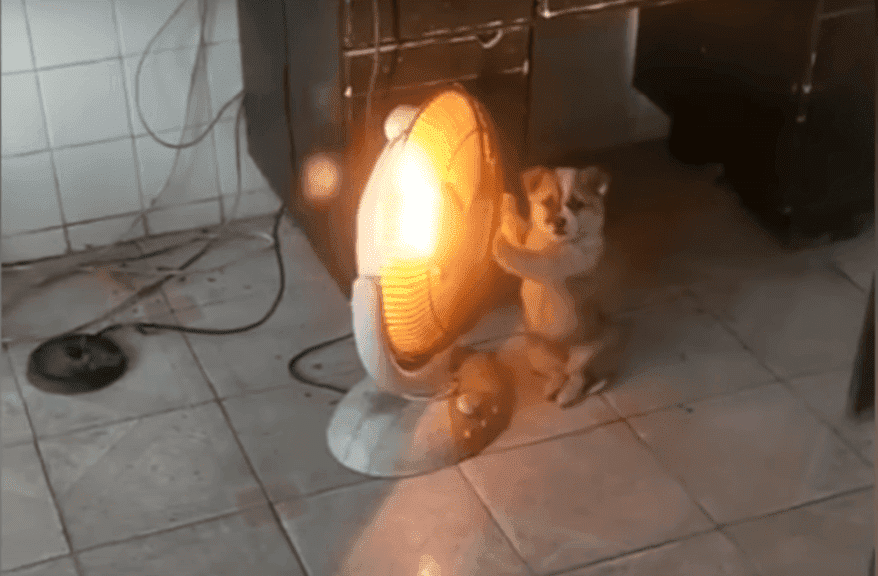 In the clip, the little puppy tried to keep warm by standing beside an electric heater. It took an erect position as it rested its two front paws on the surface of the radiator, basking in the blissful warmth emanating from the appliance. 
Unable to stay put in the same position, the baby dog had to make do with the little contact he could get at once while repeating this severally; while falling back on all fours at intervals and resting beside the heater when needed.
Dogs are not only cute, but they are also known to be one of the kindest creatures ever; especially with children. There are clips of puppies playing with kids or even being protective over them. 
Weather condition at Weifang city
In other parts of Weifang City, temperatures were dropping to below 'freezing' and have consistently plummeted below zero over the past couple of weeks. The present weather forecast states that the climate conditions will further fall to as low as -9C on Thursday night.