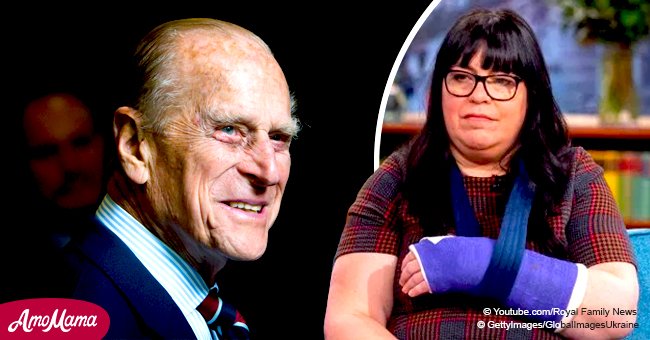 'This has completely knocked me': Mom-of-two injured in Prince Philip crash needs surgery

The dust barely settled over Prince Philip's car crash on January 17, when the injured mother-of-two announced she needs surgery to repair her wrist.
Even though 46-year-old Emma received a letter of apology from the Duke of Edinburgh, she wants the duke to know how much she is suffering as a result of the car crash.
Facing an eight-week recovery period, Emma Fairweather needs a titanium plate to repair the wrist fracture.
Having failed to heal on its own, Emma describes her surgery to her wrist as a "huge setback," having to go through the ordeal all over again as she elaborated:
"This has completely knocked me. It feels the last three weeks of pain and recovery have been pointless as I now have to start all over again. It's like groundhog day. I want him to know the full effect this is having on my life. I've never had surgery before, and I'll have this titanium plate for life."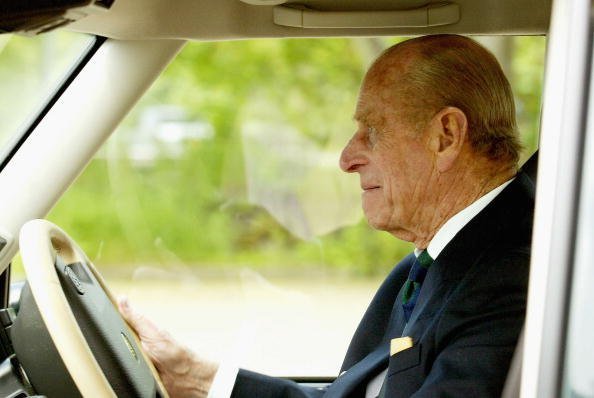 Prince Philip drives a Land Rover at the Royal Windsor Horse Show at Home Park on May 13, 2004, in Windsor, England. | Photo: Getty Images
The operation is set to take place at the Queen Elizabeth Hospital in King's Lynn, where the procedure will be done under general anesthetic.
Astonishingly enough, the Duke of Edinburgh escaped the accident unscathed, even though his Range Rover flipped. He sent a letter of apology to Emma Fairweather four days after the accident, as the letterhead on the note of apology read:
"I would like you to know how very sorry I am for my part in the accident at the Babingley cross-roads. I have been across that crossing any number of times, and I know very well the amount of traffic that uses that main road. It was a bright sunny day, and at about three in the afternoon, the sun was low over Wash."
Prince Philip went on to explain how the sun affected his vision:
"In other words, the sun was shining low over the main road. In normal conditions, I would have no difficulty in seeing traffic coming from the Dersingham direction, but I can only imagine that I failed to see the car coming, and I am very contrite about the consequences."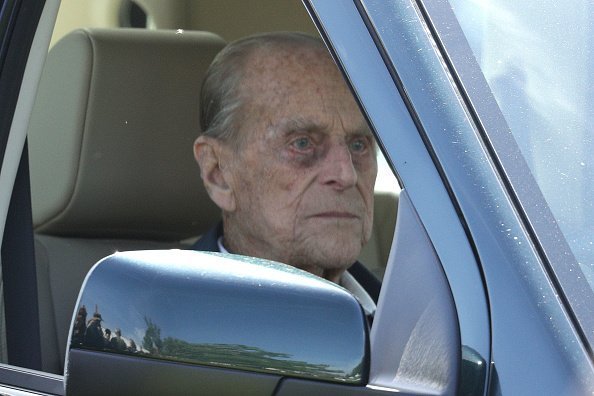 Prince Philip, Duke of Edinburgh driving at the Royal Windsor Horse Show on May 11, 2018, in Windsor, England. | Photo: Getty Images
Adding that he "was advised to return to Sandringham House by local police," Prince Philip also showed empathy for Emma's situation and wrote:
"I have since learned that you suffered a broken arm. I am deeply sorry about this injury. I wish you a speedy recovery from a very distressing experience. Yours sincerely, Philip."
According to the Mirror, Emma told them she was "pleasantly surprised" upon receipt of an apology from Prince Philip and noted that she "thought it was really nice that he signed off as 'Philip' and not the formal title."
Even though Emma said the apology letter gave her the "human kindness from the Prince" she wanted, she is pursuing a personal injury claim against the Duke of Edinburgh.
Only two days after the accident, Prince Philip got let off with a warning for driving without a seatbelt.
As nine out of ten motorists caught driving without a seatbelt over the past three years faced various consequences, Prince Philip can count himself lucky.
From 2016 to 2018 over 70% of the 1,960 people caught driving without their seatbelts got sent on a course, while 10% received fixed penalty notices, and another 8% got taken to court.
An eyewitness to the accident, Roy Warne noted that Prince Philip asked about everyone's welfare after the accident.
Roy helped the Duke of Edinburgh out of his Land Rover, which was laying on its side and heard Prince Philip tell police that he had been "dazzled by the sun."
Please fill in your e-mail so we can share with you our top stories!