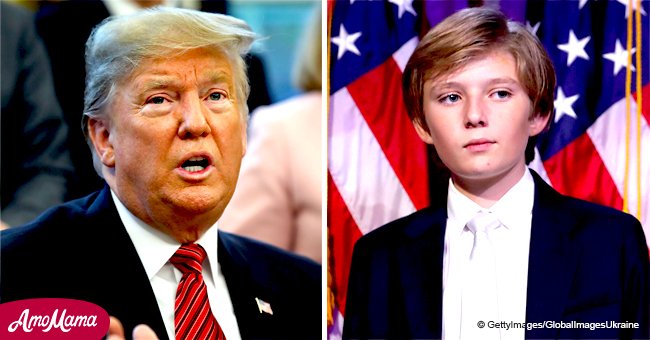 Trump 'would have a hard time' if his son Barron chose football, he says in a rare confession
President Donald Trump enjoys watching the Super Bowl as much as any other American, but he doesn't want his son playing it.
Trump sat down for an interview with CBS's Margaret Brennan in a broadcast aired just before the big game on Sunday. Among other topics, he spoke about his son Barron Trump.
When asked if he would let his 12-year-old son play football, Trump was hesitant but seemed to give a genuine answer.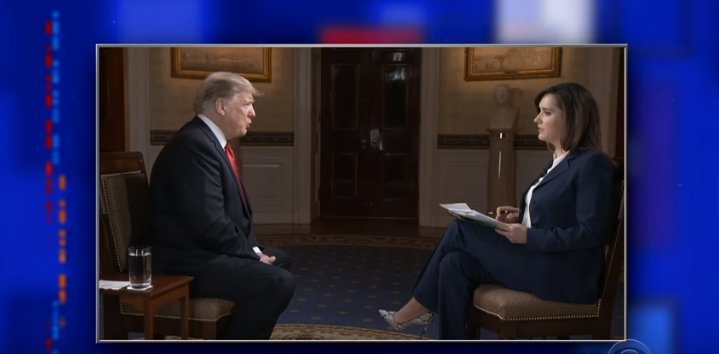 President Donald Trump and Margaret Brennan in February 2019 interview | Source: YouTube/ The Late Show with Stephen Colbert
He said:
"It's a very, it's a very tough question. It's a very good question. If he wanted to? Yes. Would I steer him that way? No, I wouldn't."
Brennan prodded: "Why?" Then Trump went into the topic of soccer a bit before touching on his exact reason.
Speaking about soccer which Barron plays, he said:
"I wouldn't. And he actually plays a lot of soccer. He's liking soccer. And a lot of people, including me, thought soccer would probably never make it in this country, but it really is moving forward rapidly."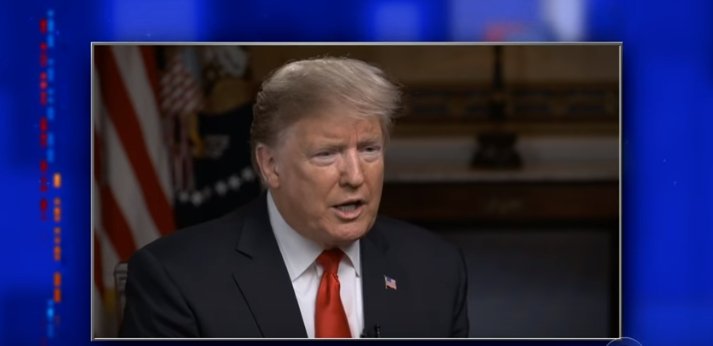 President Donald Trump in CBS February 2019 interview | Source: YouTube/ The Late Show with Stephen Colbert
He explained:
"I- I just don't like the reports that I see coming out having to do with football—I mean, it's a dangerous sport and I think it's- I- it's- really tough, I thought the equipment would get better, and it has. The helmets have gotten far better but it hasn't solved the problem."
Football is known as a dangerous sport that causes mild and serious concussions. Stories of paralysis and other serious effects have been attributed to the rough game.
Trump continued:
"So, you know I- I hate to say it because I love to watch football. I think the NFL is a great product, but I really think that as far as my son- well I've heard NFL players saying they wouldn't let their sons play football. So. It's not totally unique, but I- I would have a hard time with it."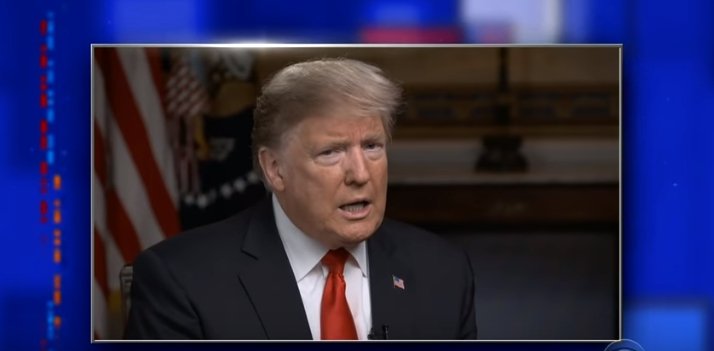 President Donald Trump in CBS February 2019 interview | Source: YouTube/ The Late Show with Stephen Colbert
Trump's stance is not unfounded. There is a widespread awareness that football has led to a number of head injuries as a result of the constant high-impact collisions.
Still, talk show host Stephen Colbert could not resist the chance to find a humorous angle on the portion of the interview involving Barron.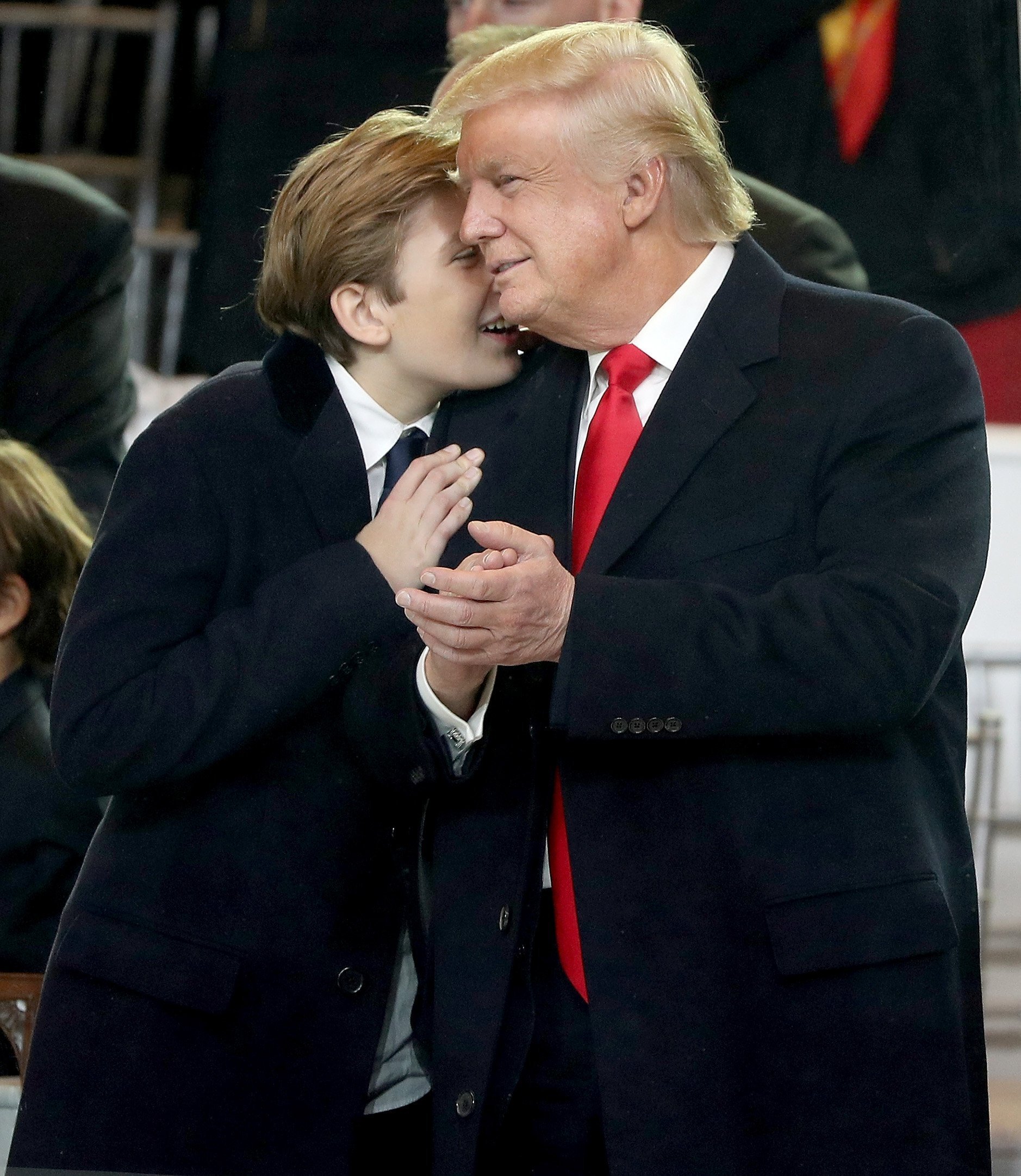 Barron Trump whispering to father President Donald Trump | Photo: Getty Images
In an episode of "The Late Show" aired after the Super Bowl, Colbert made fun of Trump's comments about keeping soccer out of the country.
He joked:
"Yes, we tried to keep soccer out for a long time, but it's hard. It's moving so rapidly. That's how the caravan does it. They just dribble their kids up to the border."
He added:
"And then they bicycle kick them into El Paso, yelling, 'Goooaaalll!' That's really why we need the wall. But it's hard to build when you can't use your hands."
This was far from the first time the popular host clowned Trump for his remarks. Back in November 2018, he also made fun of a more political topic Trump had addressed.
The president revealed that he would sign an executive order to remove birthright citizenship for children of non-citizens in an interview. Back then, Colbert used an expletive word to describe Trump.
The four letter word starts with "D." Colbert also called out the president for "immigration fear-mongering." This time, however, we think the president's fears regarding football are justified.
It's our hope that the sport can improve it's safety measures and gears so we can continue to enjoy future super bowls.
Please fill in your e-mail so we can share with you our top stories!