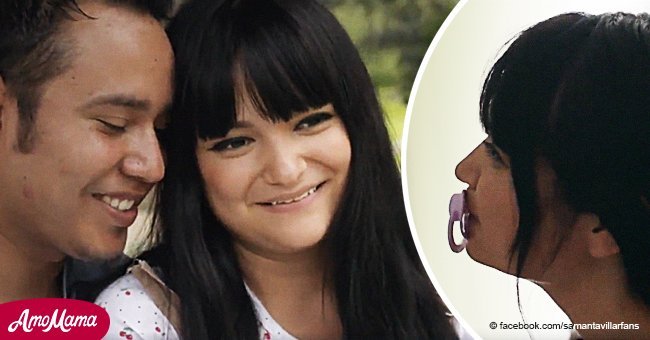 Man changes pacifier-using girlfriend's diapers because she wants to be 2

While each couple has their own tastes, this particular hobby will surprise you.
David and Mariana are from Aguascalientes, Mexico. Their courtship began two years ago and since then they are ABDL, which translates as "Adult Baby and Diaper Lover".
It is a rather strange tendency and she enjoys returning to her childhood and assumes the behavior of a girl between two and five years old.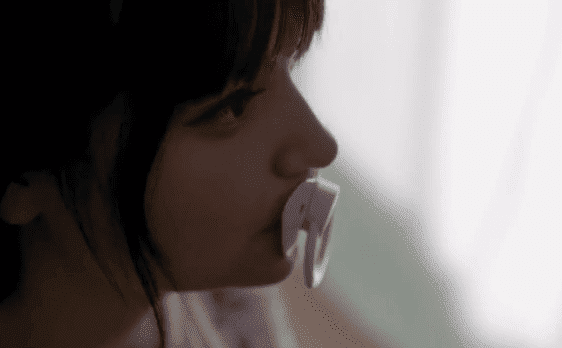 Mariana and her pacifier l Source: Facebook / Samanta Villar Fans
Mariana assumed the role of a baby, to the point of wearing diapers and her boyfriend David loves to take care of her and protect her.
"Love is being able to share with someone your whole life, even your most intimate side. The diaper is something that always stays in contact with your body, somehow it hugs you and gives you protection," said Mariana.
ALWAYS WILLING TO ATTEND
The young man is always willing to change her diaper and clean her. If they are away from home they do the procedure inside the vehicle.
Just like a child, David takes her in his arms to change her, takes off her shoes, looks for the tools and puts on other clothes while she lies in a changing mat adapted to her size.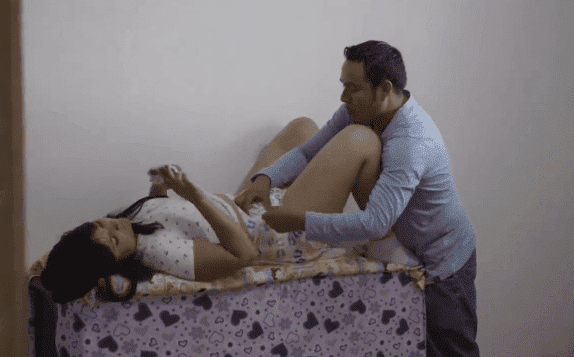 David changing Mariana's diaper l Source: Facebook / Samanta Villar Fans
Mariana said that David's love for her is very special because more than a partner, he is fatherly and fraternal. "It's something very intimate, that you don't do with anyone," she said.
She also commented that her family doesn't know about her behavior, they know that she is very childish, but they don't know that she has a partner with whom she practices her role as a girl. "We all have secrets," she added.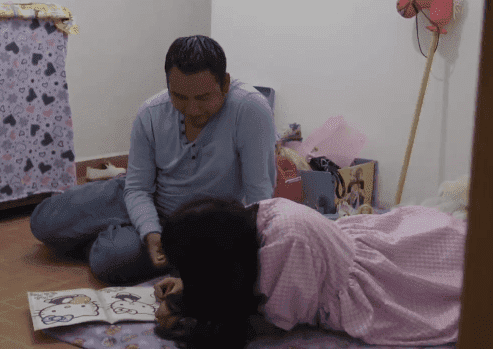 Mariana coloring some children books l Source: Facebook / Samanta Villar Fans
She also said that none of her previous partners had understood her need, but David assumes it as a demonstration of love.
"I think that the couple that is not happy seeing their partner being happy, shouldn't to be together," said David, who offers rewards when she behaves well, takes her to the park, to the toy store, or to eat something that she likes.
PSYCHOLOGICAL AID
Mariana likes stuffed animals. At night, David prepares a bottle and she takes it while in bed with child-friendly pajamas of her size. In social media, many have reacted to the relationship of this couple, whose behavior they call a disorder.
They assure that it is not healthy and that they need psychological help to strengthen the security, independence, and self-esteem so that they assume their adulthood and develop according to their age in the family, professional and work environment.
If we are dealing with strange disorders, we can not leave aside a woman in China who suddenly stopped listening to the voice of her boyfriend and of all men.
One night she went to sleep with nausea and a constant ringing in her ears, when she woke up she had a sudden hearing loss. According to a specialist, it was provoked by stress and she was diagnosed with 'low-frequency hearing loss'.
This happened to a woman surnamed Chen, a resident of the city of Xiamen, on the east coast of China, 716 km from Hong Kong. It was learned that the condition affects only one in every 13,000 patients with hearing problems.
Please fill in your e-mail so we can share with you our top stories!