Student talks about 2-hour commute standing with a broken foot as passengers ignore her crutches
Most people who take public transport know that if someone who is elderly, pregnant, or disabled needs a seat then it is common courtesy for a non-disabled, young person to give up their place for them. Unfortunately, this was not the case for one nursing student.
A 20-year-old Australian nursing student, Jemma, had the bad luck of breaking a bone in her foot during an overseas hike. Her doctor had told her to wear crutches and a moon boot for ten weeks while the injury healed.
She uses public transport three days a week to get to university and back, with a two-hour journey each way. However, she did not receive the empathy from her fellow commuters that she had been expecting.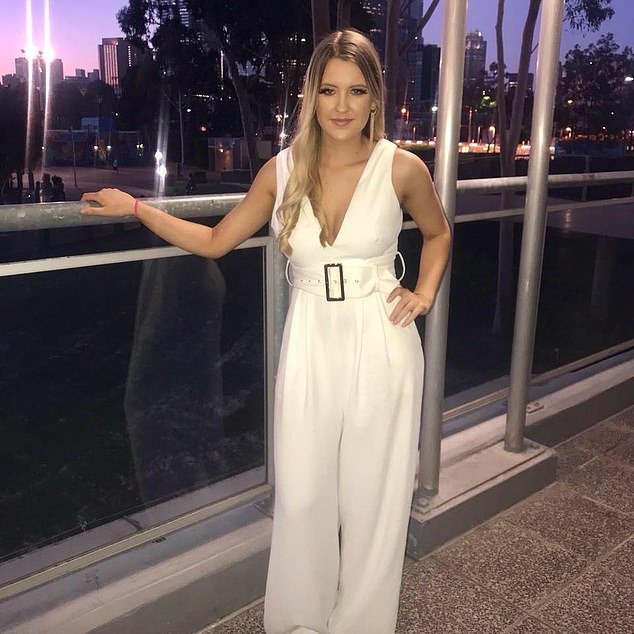 Jemma before the injury. | Photo: Mail Online
NO SEATS AVAILABLE
She found that people who took the vline train to Melbourne were helpful, but that those who traveled on the busy metro trains tended to ignore her altogether and tried to break eye contact with her for as long as possible.
The methods that commuters used to avoid eye contact with Jemma included looking down at their phones and acting as if they cannot see her.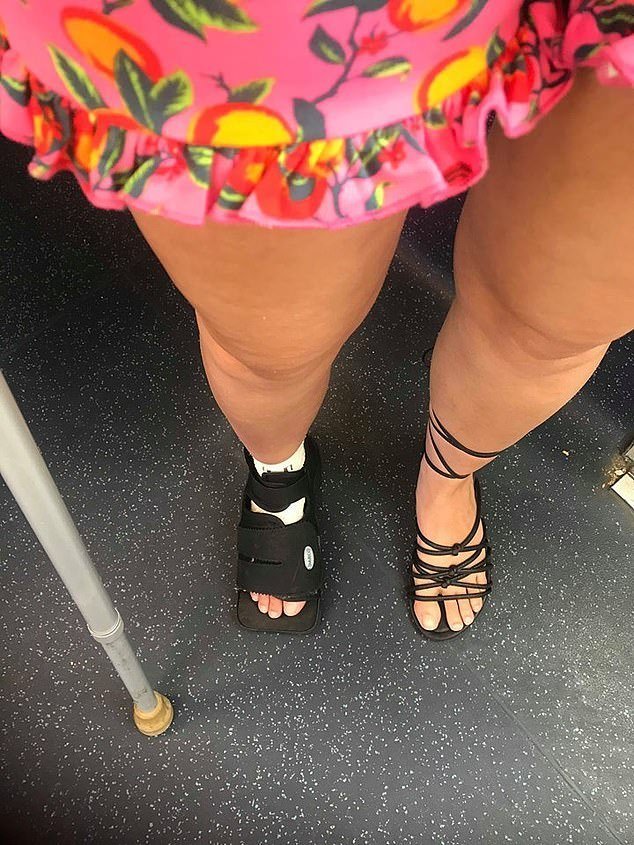 Jemma's foot post-surgery. | Photo: Mail Online
Despite the rude attitudes of most of her fellow commuters, Jemma feels awkward about asking someone to move so that she can sit down. She thinks that she is inconveniencing people by asking them to do so:
"I believe that if you see someone who is in need of a seat, like a pregnant woman, elderly person, or injured people, you should offer them a seat rather than expect them to ask for it,"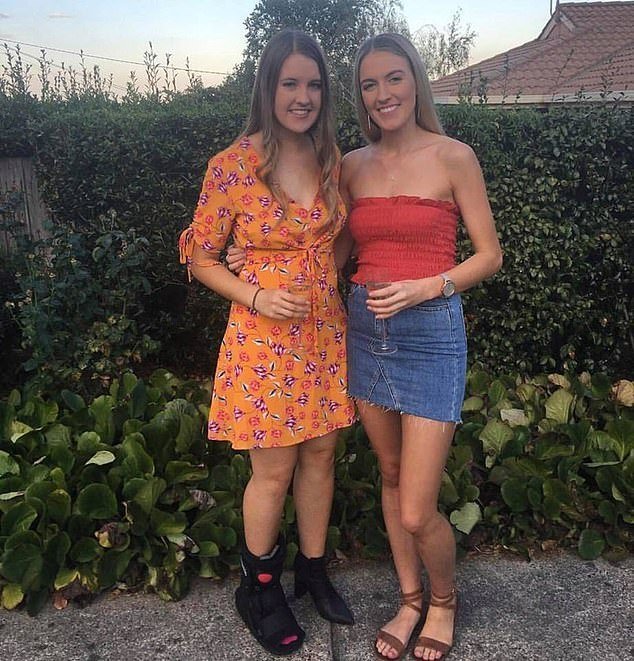 Jemma at a social gathering after the injury. | Photo: Mail Online
ROMAN'S FIRST STEPS
A two-year-old boy, Roman Dinkel, took his first steps with a pair of crutches in August last year. He was born with spina bifida, which affects the development and condition of the spine.
His parents did not let that get them down and get everything they could to help lead as regular a life as possible. One day Roman's mother got the idea to ask his occupational therapist if she could let him try crutches.
Luckily the OT had a pair in Roman's size, and he was very excited to receive them. A few days later he had built up his confidence and took his first steps with his new crutches.
Please fill in your e-mail so we can share with you our top stories!