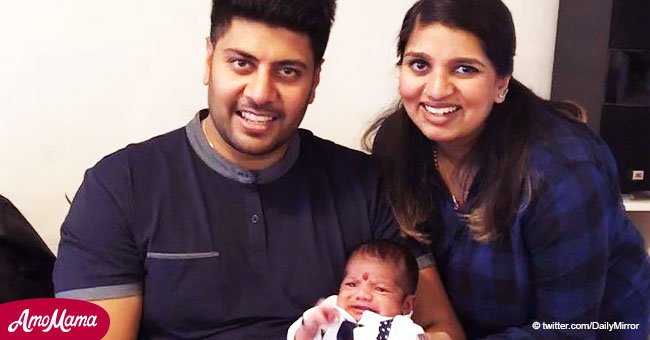 Woman gave birth in the backseat of their car and husband couldn't believe it

A brave mother gave birth in the back seat of her husband's car, but he didn't even realize that she was in labor.
The new mom, Sonal Vasta, gave birth to little Mihan while her partner Vik was driving in heavy traffic. Sonal delivered the baby so quietly her husband didn't even realize he had been born.
She says that Vik "did not believe" that she was giving birth to her son, but when she felt the head, she told him to stop although he kept driving.
The couple, from Bolton, Greater Manchester, had taken yoga classes before birth. They believe that that is what kept Sonal extremely calm at all times. "I wanted a natural birth, and I had learned breathing techniques and mindfulness," Sonal said.
She explained: "In my classes, they told me to imagine the place where I wanted to give birth, obviously, I did not exactly visualize the birth in a car."
When Sonal's contractions were four times a minute, she called the hospital. They told her she could come in if she wished, so her husband took the car and they set off with her in the back seat of the Audi.
However, about two miles away from their home in Hacken Lane, Mihan, the couple's first child, was born. Mihan weighed 7lbs 5ozs and was perfectly healthy, both baby and mom were later allowed to go home.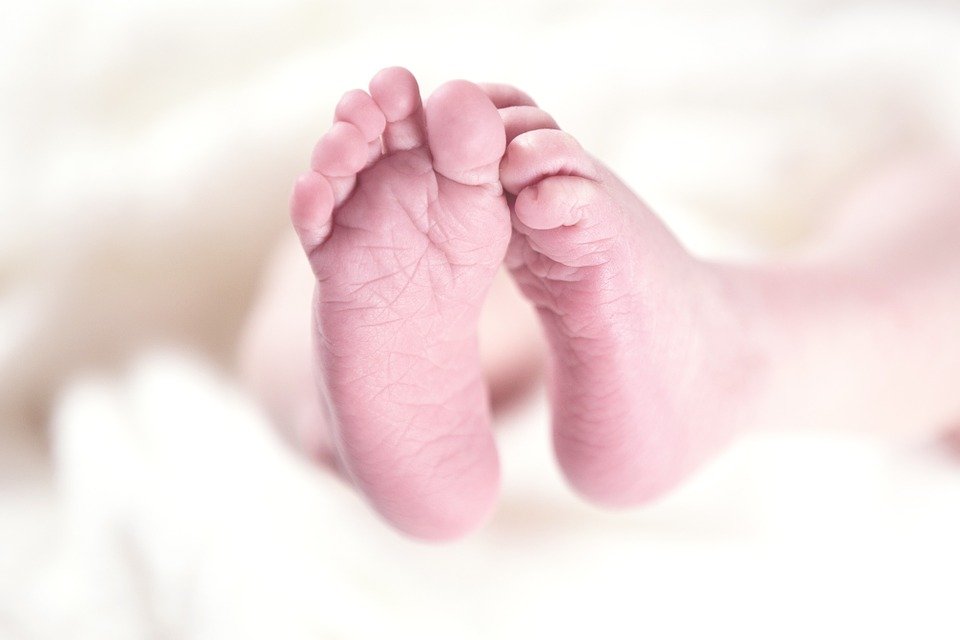 Mihan weighed 7lbs 5ozs and was perfectly healthy l Source: Pixabay
Sonal says: "I still can't believe I gave birth on my own in the back of the car. I don't know why I stayed so calm. It just shows, hypnobirthing classes do work. We took the birth of our son all in our stride."
"Vik is not so calm after receiving the cleaning bill for his Audi. I've said we can never sell the car now. It's full of memories." She concluded.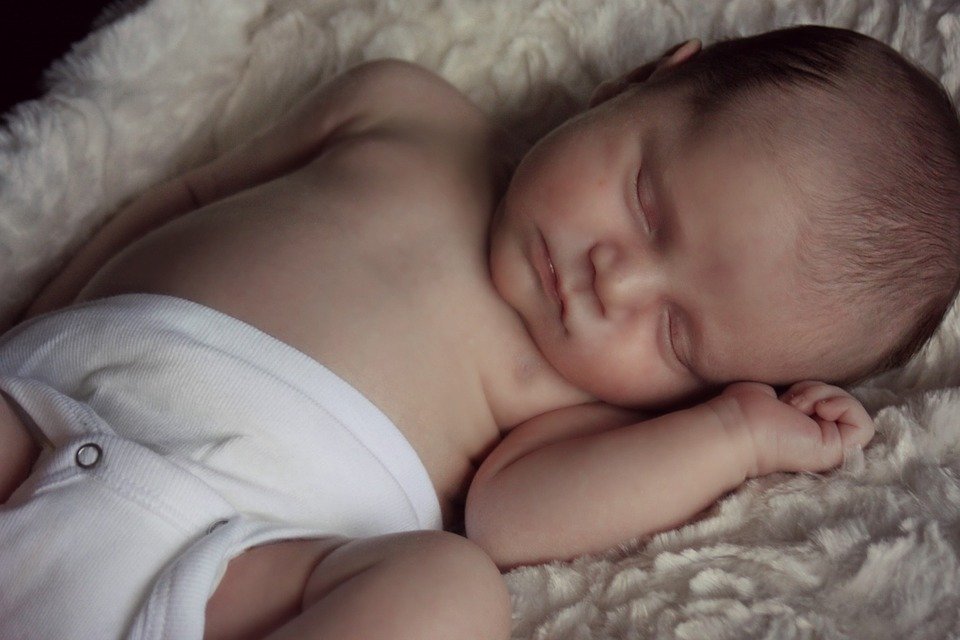 Sonal delivered the baby so quietly her husband didn't even realize he had been born l Source: Pixabay
In Texas, Alexis Swinney, 25, was in labor and on her way to the hospital with her husband Dominique and their children when her water broke. The hospital was 10 minutes away from their McKinney home, which apparently was not close enough.
As they drove to the hospital, the mother faced the backseat in obvious pain, and it wasn't long before she delivered the baby herself.
In a similar story, a 28-year-old woman gave birth inside a supermarket, but most of the customers carried on queuing to the counter as if nothing was happening.
In a video uploaded on YouTube, the woman can be seen cradling her bump while telling the cashier that she is about to give birth in an incident that took place in Nazyvaevsk, central Russia.
The video, which was taken from a CCTV footage, later shows the pregnant woman clutching the side of the counter before dropping to the floor. With the help of the cashier, 35-year-old Elena Barsukova, the unidentified woman gave birth to a baby boy just 11 minutes later.
Please fill in your e-mail so we can share with you our top stories!