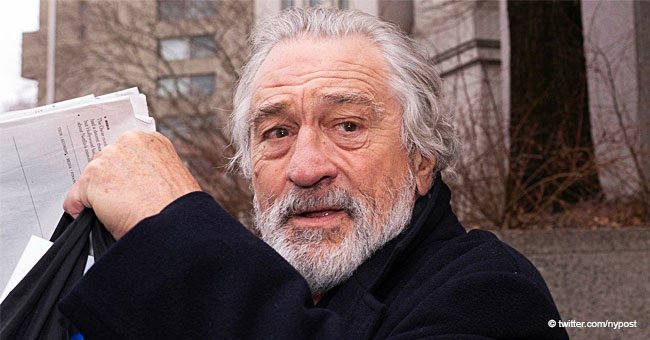 Robert De Niro reportedly hides behind a newspaper shouting at his driver outside divorce court
Oscar winner Rober De Niro had a meltdown outside Manhattan Supreme Court after a hearing on his divorce from wife Grace Hightower.
Robert De Niro, 75, was seen losing his cool as he exited the Manhattan Supreme Court after a hearing pertaining to his divorce from second wife, Grace Hightower, 63.
The "Raging Bull" star stepped out of the courtroom with his lawyers and found himself surrounded by reporters, eager to snap a photo of the usually reticent actor.
"Where the f--k are you? I don't care if the construction guys told you to move. On Worth St. Then you'd see all the photographers here. You're not where you dropped us off."
BLOWING HIS FUSE WITH HIS DRIVER
De Niro was immediately hidden from view by attorneys from the law firm Blank Rome, who brandished opened newspapers to prevent the actor from being photographed.
The star raged at his driver on the phone for not being present to pick him up on the sidewalk in front of the courtroom and whisk him away from the hated photographers.
The presiding Judge Matthew Cooper praised the couple for their willingness to compromise in their daughter's best interests.
SEPARATION FROM WIFE OF 20 YEARS
De Niro, who separated from Hightower in September 2018, filed for divorce anonymously in December.
The couple married in 1997 and were separated in 1999. In 2004, De Niro and Hightower reconciled and welcomed Helen Grace, their second child together in 2011.
CUSTODY DISPUTE OVER 6-YEAR-OLD DAUGHTER
De Niro and Hightower are disputing the custody of their 6-year-old daughter who was born through a surrogate. The actor filed for visiting rights the same day he filed for his divorce from Hightower.
DE NIRO PRAISED HIGHTOWER
De Niro, who also shares son Elliot, 20, with Hightower, praised her role as a mother and appealed for the press to respect their privacy in a complicated time of their lives.
"I honor Grace as a wonderful mother and ask for privacy and respect from all as we proceed to develop our roles as partners in parenting."
The presiding Judge Matthew Cooper praised the couple for their willingness to compromise in their daughter's best interests.
Robert De Niro has 6 children: Drena De Niro, Raphael De Niro, Julian Henry De Niro, Helen Grace De Niro, Aaron Kendrick De Niro, and Elliot De Niro.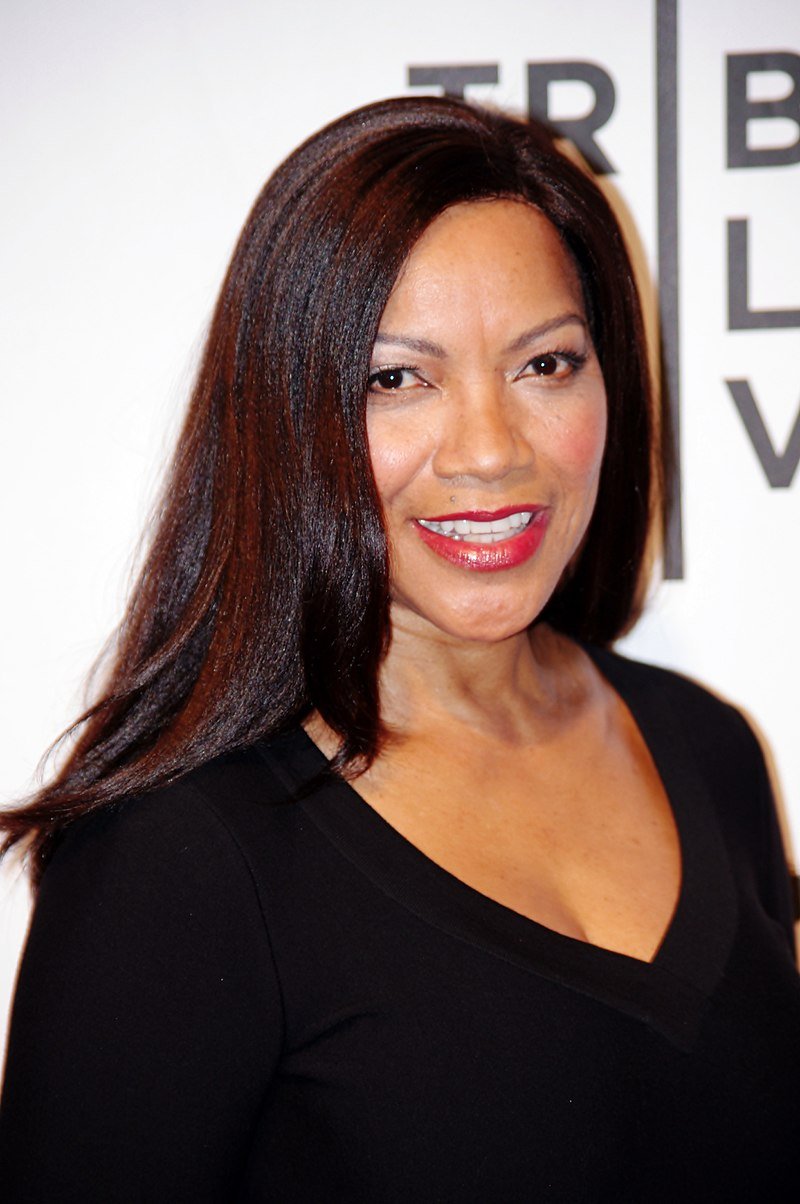 Grace Hightower / Source: Wikipedia
GRACE HIGHTOWER FORCES ROBERT DE NIRO TO COURT
Robert De Niro and Grace Hightower are facing off in court over their daughter Helen Grace's custody.
The publicity-shy actor has been forced to face the gauntlet of the press and the curious public after Hightower purportedly refused to come to an amicable agreement.
Asked why the divorce case is being hashed out in court, Hightower's lawyer Allan Mantel responded:
"Ask Mr. De Niro. He's the one who started the action."
Though De Niro has a net worth of $300 million, the couple reportedly has a prenuptial agreement.
The couple's son, Elliot, 20, is autistic and the dispute is believed to be solely over the custody and visitation rights pertaining to their 7-year-old-daughter.
In a related story, Robert De Niro reveals that he is worried about his gay son's future because of President Trump. The actor and activist is a well-known opponent of the current administration.
Please fill in your e-mail so we can share with you our top stories!