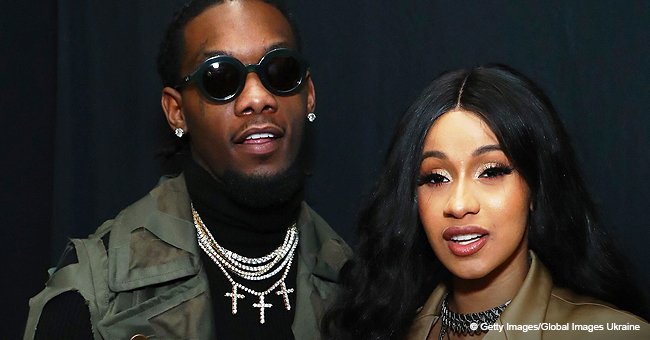 Cardi B reveals Offset begged her to see a marriage counselor but she 'didn't want to go'
Cardi B and Offset are allegedly working things out, according to the rapper's recent declarations, but no matter what the Migos' rapper does to win her back, Cardi has the final word. The Bronx native has now revealed that her estranged husband asked her to see a therapist, but she refused.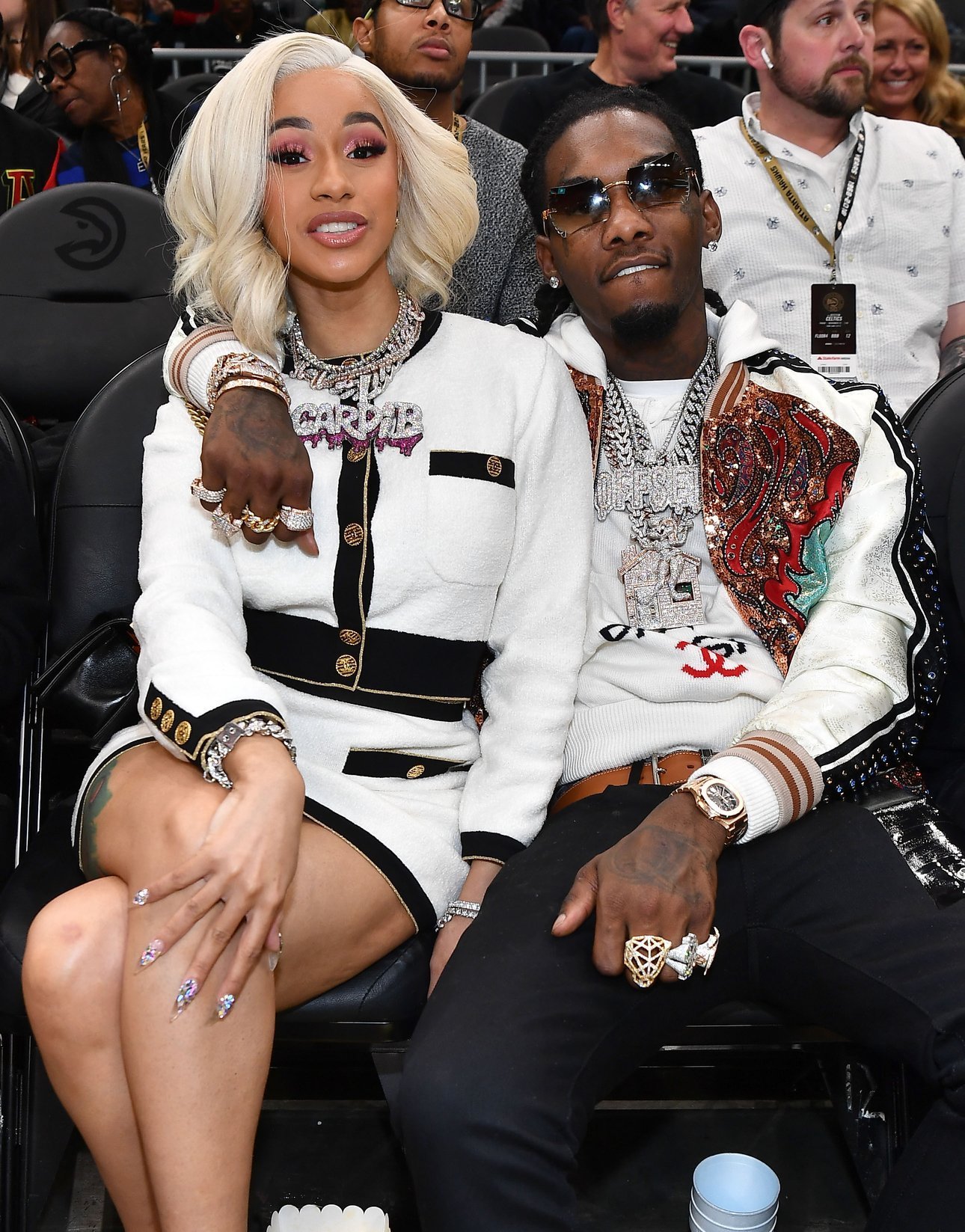 Cardi B and Offset attend the Atlanta Hawks vs Boston Celtics game at State Farm Arena on Nov. 23, 2018 in Atlanta. | Photo: GettyImages/Global Images of Ukraine
After announcing their split last December with a now-deleted Instagram post, Cardi B and Offset have been making headline after headline as fans wonder if the hip hop stars will ever relink their relationship.
Cardi, who welcomed daughter Kulture Kiari in July, has made clear the decision to end things with Offset was hers. "I decided on my own," she said in an interview with Harper's Bazaar. "Nobody makes my decisions about my life but me."
The 26-year-old also revealed that Offset suggested they should go to couple's therapy before calling it quits, but she refused. "I didn't want to go to marriage counseling," she said.
"He suggested it, but it's like, 'I don't want to go.' There's no counselor or nothing that could make me change my mind."
The rappers secretly tied the knot in September 2017, a month before Offset made a romantic proposal on stage at a festival in Philadelphia.
Everything seemed to be going great for the couple after Kulture's birth, but then rumors started to swirl about Offset's infidelities, and Cardi had to address their split with an Instagram clip, stating that although they "grew out of love" they were still good friends and business partners.
"We got a lot of love for each other, but things just haven't been working out between us for a long time," she added. "It might take time to get a divorce, and I'm going to always have a lot of love for him because he is my daughter's father."
"Nobody makes my decisions about my life but me."
Offset has been working hard to get the mother of his child back, even crashing her performance at Rolling Loud Festival with 2000 roses arranged to spell out "Take Me Back Cardi" as he declared his love in front of the crowd. Cardi was not amused.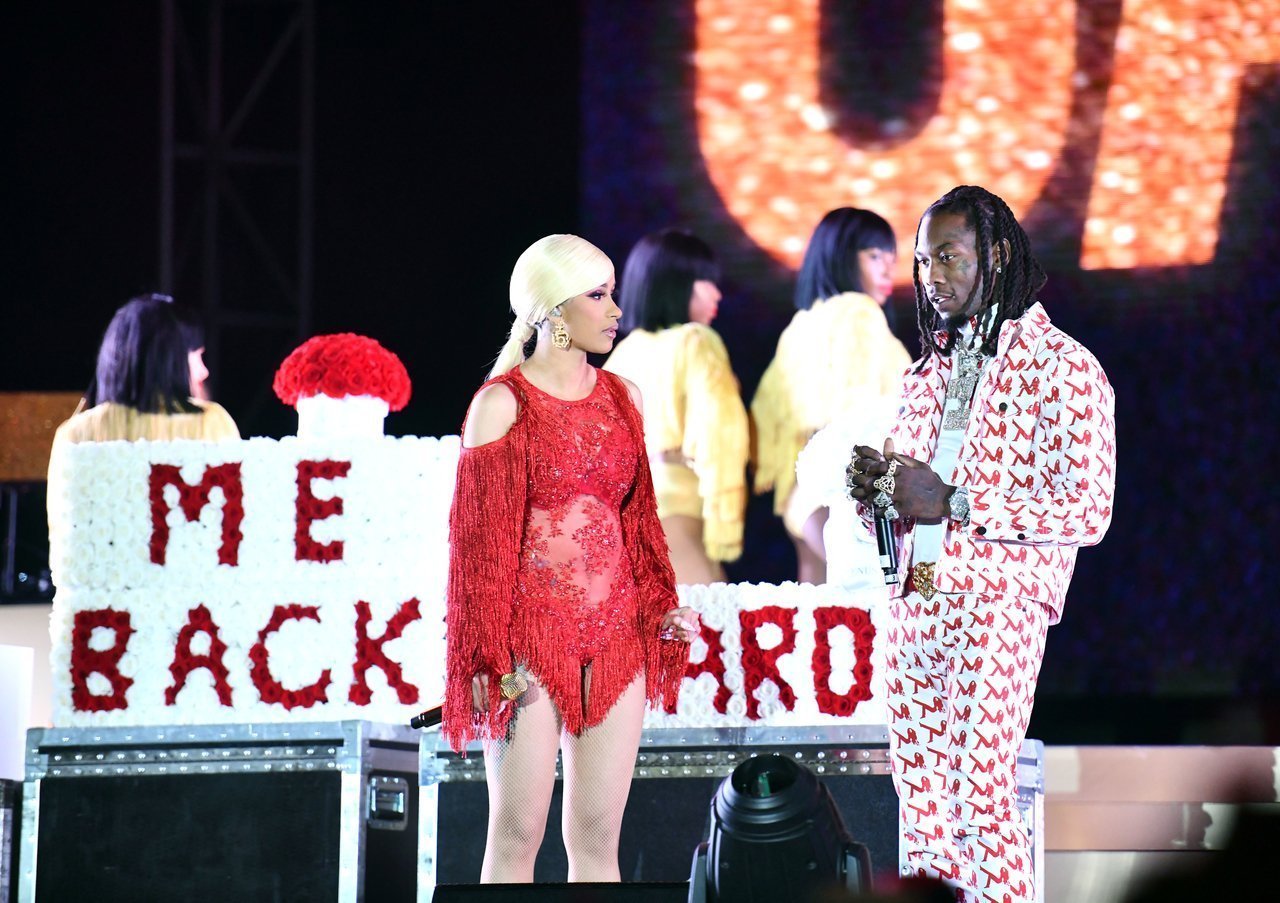 Offset crashed Cardi B's performance at Rolling Loud Festival to ask for forgiveness. | Photo: GettyImages/Global Images of Ukraine
However, the "Bodak Yellow" rapper said on "Good Morning America" last week regarding her marriage: "I feel we're going to be all right." She also revealed to People that right now, her focus is entirely on baby Kulture and she's taking things slow with her baby's father.
"I hang out with him, I talk to him every day, and we do our thing," she said of the Migos rapper.
"It's just like — to make things perfect… it takes time. You know, f*****g and hanging out doesn't mean that you guys are on a perfect note, it takes time. It takes time. And it's a marriage, and there's a child involved and family involved."
Cardi also made clear that she's not looking for a replacement either, as many men in the industry seemed to believe when they filled her DMs right after she announced the split last December. She said:
"It's like, 'Bro, why would you want to holler at me right away? You're weird.' If you think Imma automatically hop onto you after marriage, that just means you think I'm a sleaze. And I'm not. I have a kid—I have to show an example."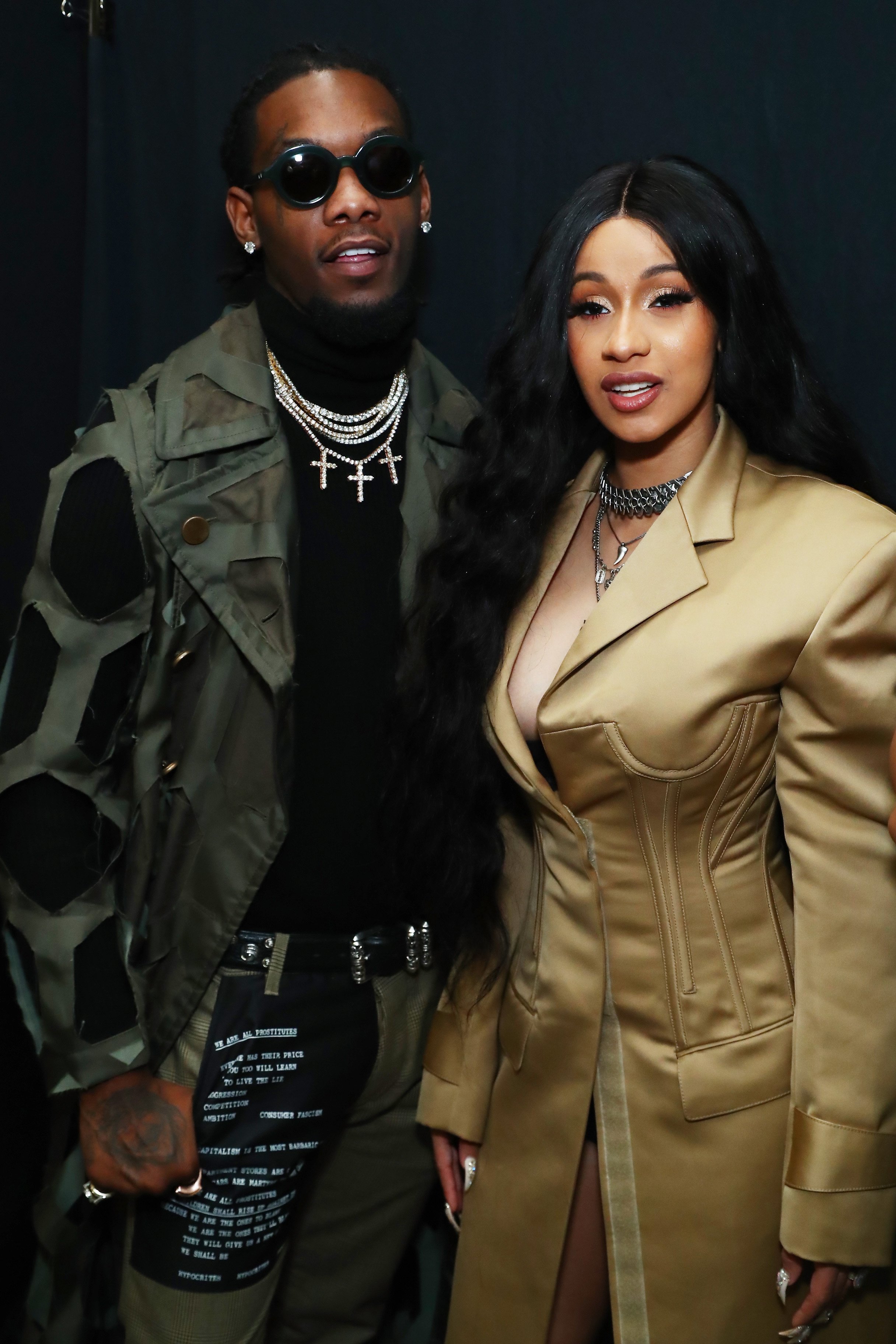 Cardi B and Offset attend New York Fashion Week: The Shows, on February 11, 2018. | Photo: GettyImages/Global Images of Ukraine
In the end, Cardi says her relationship is a personal matter and not for everyone to try and pry on. Meanwhile, the rapper is getting ready to perform at the Grammy Awards, where she's nominated in five categories.
Please fill in your e-mail so we can share with you our top stories!