Barber simply cut off girl's Rapunzel-like tails and the outcome is amazing
A young girl decided she was ready to make a drastic change. Having outgrown her long mane, she decided a trip to the hairdresser was in order.
For many children, long flowing hair is a point of pride. Parents often let their children's hair grow out for years resulting in long ponytails down their backs.
So it's normally a sad day for parents when their little children finally outgrow their long locks and go for their first "grown-up" hair cut.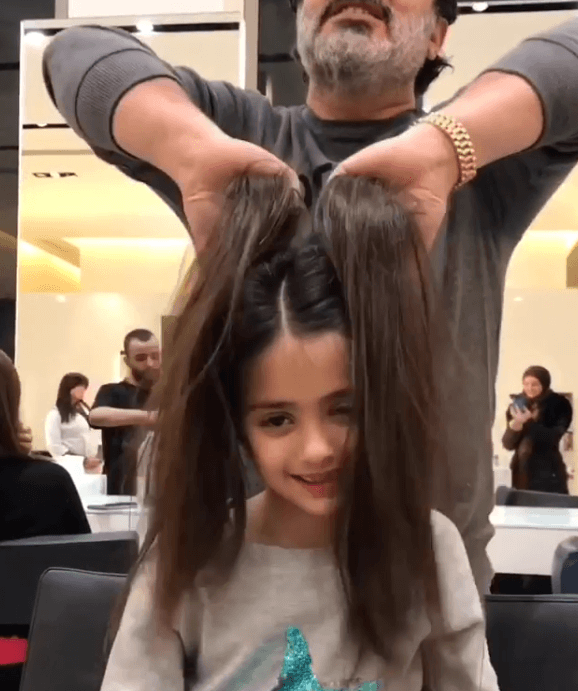 This girl and her hairdresser seem to have a great time. The hairdresser almost ceremoniously makes the first cut and then presents the cut hair back to the girl.
Her hairdresser, Yehia Chokor, then works his magic creating a beautiful new hairstyle for her, but spare a thought for her parents who probably struggled a bit more with letting go to the long style.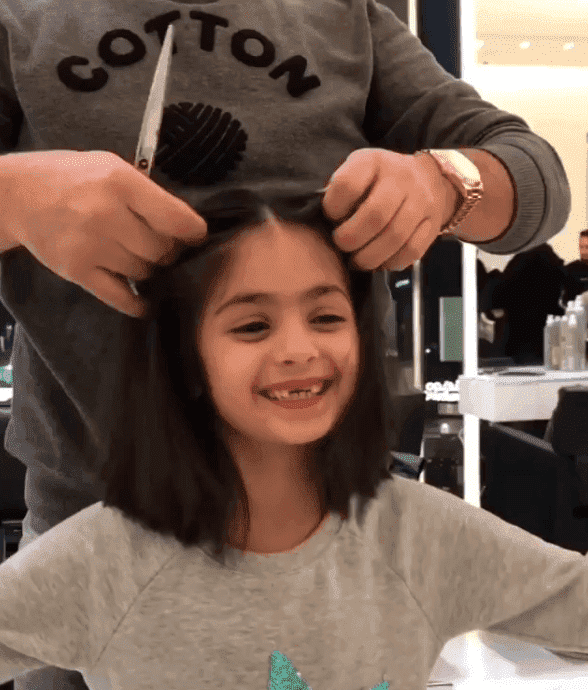 His little customer was the epitome of cuteness throughout the entire process, and the video on Instagram has been liked more than 500,000 times. 
Yehia Chokor, who works at Yeia & Zakaria Hair and Beauty Salon, wrote in the caption: "Too Much Cuteness."
He added several emojis for good measure, as well as the hashtags "hair tutorial," "hair-brained," "cuteness," and "fashionista."
More than 1,500 of his 173,000 Instagram followers rushed to the comment section, with admiration for his skill and adoration for the little girl. 
Over in Brighton, England, a 32-year-old woman went viral when it was revealed that she hadn't washed her hair in nearly 20 years.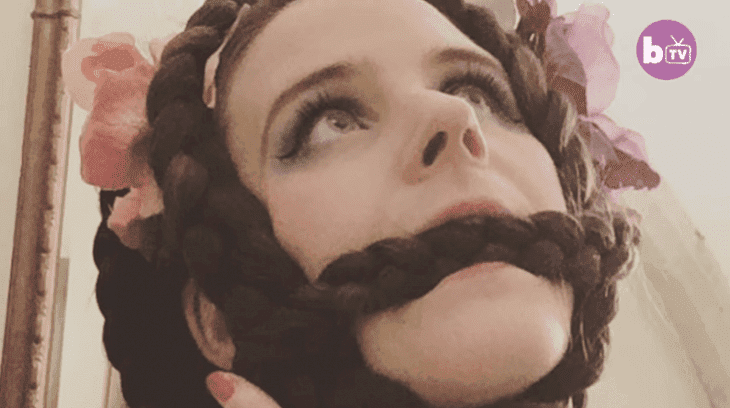 She realized at a young age that she wanted to be "a mermaid and have long, and stopped trimming her hair when she was 18 years old. 
She stopped washing her hair at the age of 13, saying that she hated the process and that it took too long due to the length of her tresses.
She explained: 
"Hair creates this interesting, natural focal points around the figure and because where I do the life modeling, it's almost like having something to wear when you are naked. 'I have a lot of ideas of how it could inspire certain photos or artworks, and I make videos using it, almost like different characters or different outfits."