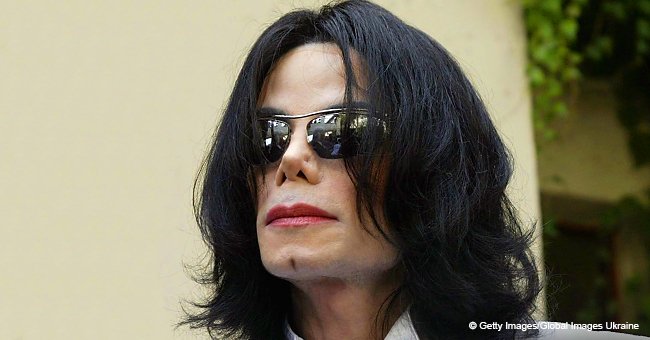 Michael Jackson's former maid breaks silence on molestation allegations, claims they are true
A former housekeeper of Michael Jackson reveals shocking details surrounding his alleged intimacies with young boys. She brands him a "pedophile" and describes things she discovered in his home that proves this.
Michael Jackson's former housekeeper who sued him for maltreatment is speaking up in detail about her employer's alleged sexual activities with minors ten years after his death.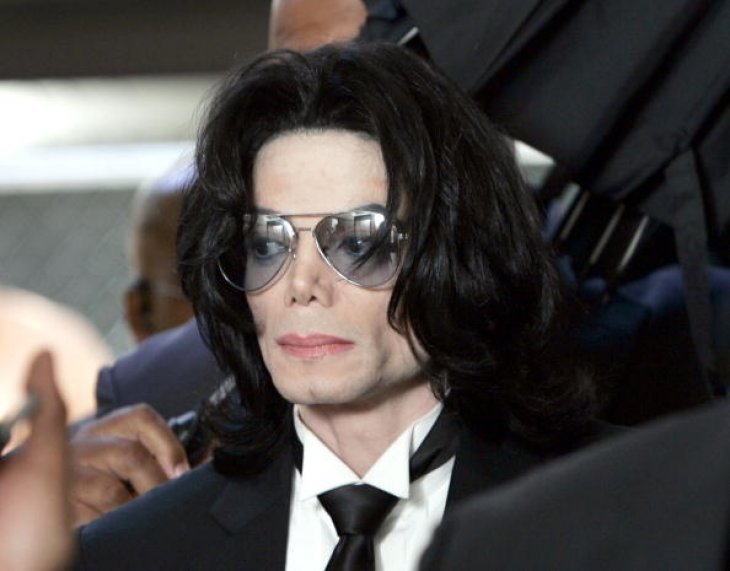 Michael Jackson on June 13, 2005 before entering the Santa Barbara County Superior Court where he was acquittted on all 10 counts in relation to molestation charges filed against him. | Photo: Getty
Adrian McManus exclusively spoke to the Daily Mail and revealed shocking details surrounding her first-hand knowledge about Jackson's encounters with children during her four-year employment with him. In a nutshell, she confirmed he was a "pedophile" who constantly had children in his home in Neverland and did inappropriate things with them.
"There was a lot of Vaseline around Neverland, a lot in Michael's bedroom."
ON HER DISCOVERY OF BOYS' UNDERWEAR
McManus, who worked for Jackson from 1990 to 1994 cited several instances that made her believe he was a sexual predator of boys. This included finding his and children's underwear while cleaning his bedroom Jacuzzi. She also recalled discovering the underwear soiled with "very hard, and crunchy, and yellow" material all over his home – in his bedroom, his closets and even the back of his filing cabinet.
ON THE PRESENCE OF VASELINE ALL OVER JACKSON'S HOME
McManus likewise revealed there was Vaseline in almost every section of Jackson's Neverland home.
"There was a lot of Vaseline around Neverland, a lot in Michael's bedroom. And they had it all over in the main house, there was a rose room, it was up there. They had it in train room, which was kind of like an attic; they had that up there. It was in every room, the soldier room. It was in drawers. Sometimes it was on counters. Sometimes they would find it on the golf carts that Michael would take out to drive around."
ON HIS FONDNESS FOR CHILDREN ESPECIALLY LITTLE BOYS
She also claims Jackson had a penchant for photos of baby children and at one point asked her to laminate photos of naked babies to be used as decoration.
McManus said it was "a strange environment" her employer ran with little boys constantly in his home and competing for his attention.
"With all the little boys he would hold their hands and kiss them. And they would fight for Michael's love."
ON HIS ALLEGED SEX TAPES
Another startling revelation the 56-year-old former helper disclosed was her discovery of a library of VHS tapes which she believes contains footage of Jackson's intimate interactions with these boys. She thinks it was hidden from police inside a movie projection theater away from his main house.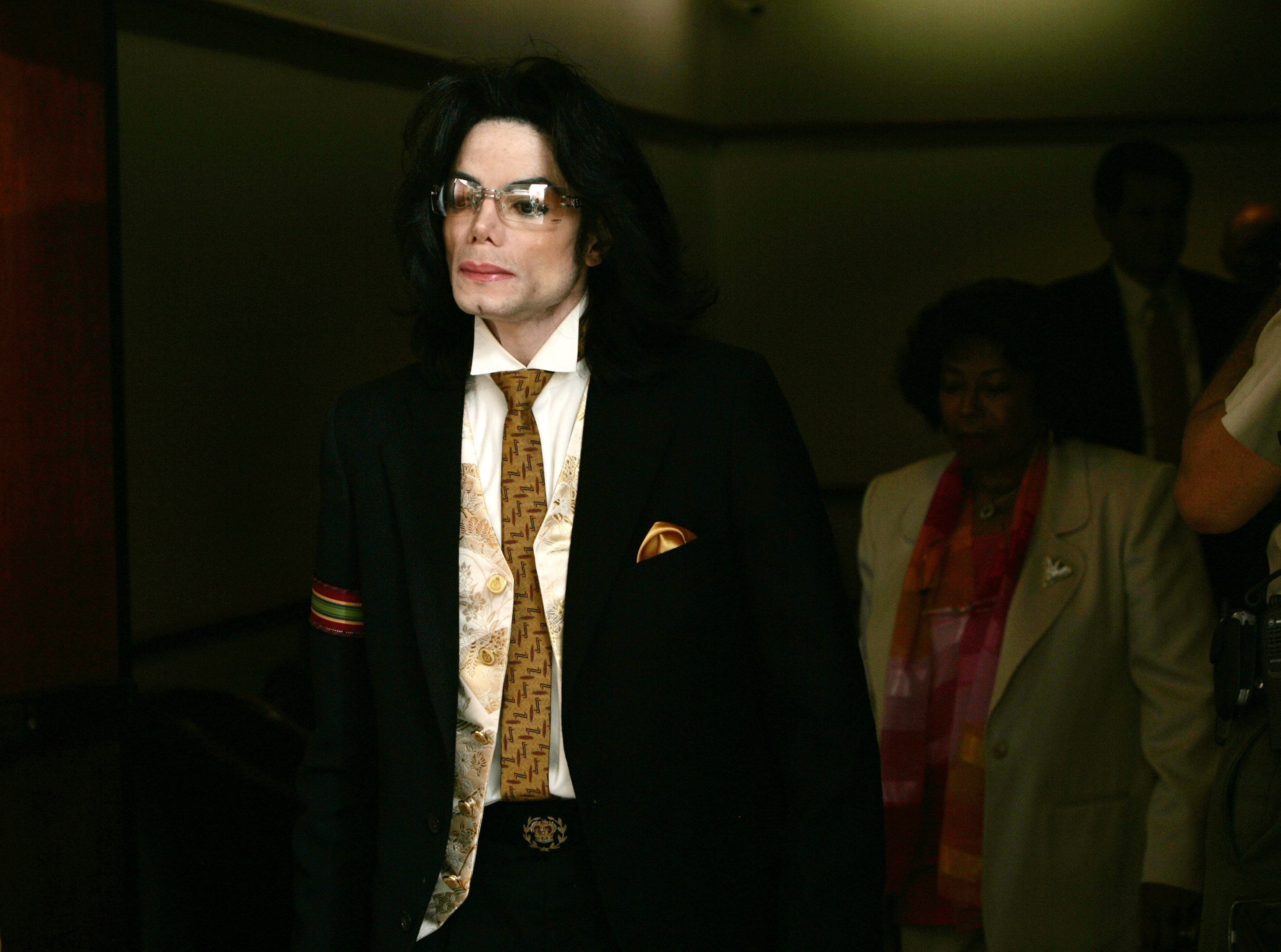 Michael Jackson leaving the courtroom of Santa Barbara County Courthouse on June 3, 2005 during the second day of closing arguments for his child molestation trial. | Photo: Getty
Though she never saw the contents of the tapes, McManus thinks "they were of Michael with boys doing inappropriate things that had to be hidden, or they would have put him in jail."
"I think they were sex tapes," she concludes.
She based her suspicions on the behavior she observed of Michael and his secrecy surrounding those tapes.
"After watching Michael with the boys and dealing with the way he was and what I saw and then hearing what I heard, I believe it to be true."
ON A PREVIOUS CASE MCMANUS FILED AGAINST JACKSON
This isn't the first time McManus spoke up against Jackson. In 1994, she along with four other employees tried to sue the late pop star for the maltreatment they suffered in the hands of his security. They claimed they were harassed, threatened and driven to quit or be fired that year. Even Jackson himself used intimidation tactics against them, McManus claims. As part of their deposition, McManus and her co-employee Ralph Chacon brought up Jackson's alleged sexual abuses with minors.
In 2005, she also spoke as witness in Jackson's criminal trial for which he was acquitted.
ON THE CONTROVERSIAL NEW DOCUMENTARY ABOUT JACKSON'S ALLEGED SEXUAL MISCONDUCT
McManus' latest claims comes in the heels of a newly released documentary that also sheds light on the singer's controversial sexual exploits. The film called "Finding Neverland" debuted at the Sundance Film Festival in January and features the account of two men who were allegedly sexually abused by Jackson when they were young.
Jackson's estate condemned the documentary and deemed it "an outrageous and pathetic attempt to exploit and cash in on Michael Jackson." It also claimed the two men had previously testified under oath clearing Jackson of any wrongdoing towards them.
Please fill in your e-mail so we can share with you our top stories!