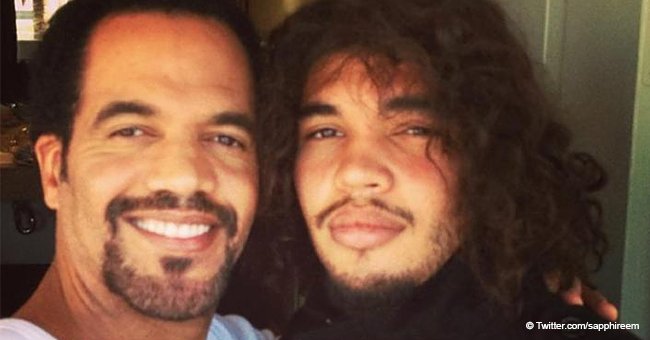 Kristoff St. John reported to be buried next to his son following actor's sudden death at age 52

Details of Kristoff St. John's funeral have been revealed including his family's intention to bury him next to his late son.
Kristoff St. John will reportedly be laid to rest next to his son Julian St. John, according to TMZ.
St. John's body has been released to his family following his autopsy and will be buried at Valley Oaks Memorial Park in Westlake Village, California. The date of his funeral has not been revealed. His cause of death also remains undisclosed.
Towards the end of his life, St. John spoke of his unending grief over his son's death. His final tweet was a quote from a Twitter user who wrote,
"Grieving the loss of a child is a process. It begins on the day your child passes, and ends the day the parent joins them."
Julian committed suicide in 2014, a tragic event that led to St. John's battle with severe depression. In 2017, around the time of his son's second death anniversary, the "The Young and the Restless" star tried to kill himself with a gun. He would later be placed in suicide watch and seek treatment for his mental issues.
St. John's death on February 3 came as a shock to many. He had just been released from treatment at the UCLA Medical Center a few days earlier. The 52-year-old was discovered by a friend lifeless in his home and investigators suspected he died of an alcohol overdose.
On February 6, St. John's final episode on his daytime soap was aired and a tribute followed two days later. Behind the scene footage of the actor were aired along with a clip of him addressing the audience and seemingly bidding them farewell.
"Thank you for sharing in this adventure, this mighty ship that has sailed for so long. I love you."
St. John devoted almost 28 years of his career to the soap portraying the role of Neil Winters. He and his co-star Victoria Rowell who played Drucilla Winters ignited the screens with their passionate love story that made them the Black power couple to watch.
Rowell recently revealed St. John had issues with the show after suffering a series of rejections in his attempts to contribute to the soap and advocate for diversity.
Please fill in your e-mail so we can share with you our top stories!