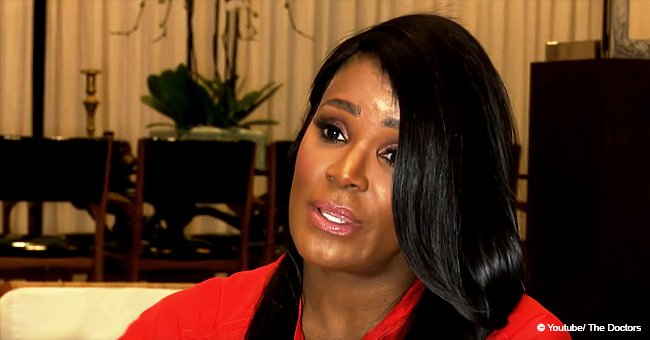 Tameka Foster shares pic from 10 years ago, reveals she almost died while having liposuction
Tameka Foster, Usher's ex-wife and mother of his two sons, recently took to Instagram to remember that time she almost died in Brazil after attempting to get liposuction. Today, the former stylist is grateful for her life and has changed her mindset entirely.
Tameka Foster recently took to Instagram to commemorate the anniversary of that time she went into a medically induced coma after suffering a cardiac arrest while getting ready to get liposuction. She wrote:
"Feeling grateful today. 10 years ago today I suffered a cardiac arrest in Brazil. #Flatlined #IDied. I was married, publicly shamed and didn't ever feel like I was enough, pretty enough, exotic enough, slim enough, light enough, worthy enough. Funny part... Today I'm 20 pounds heavier, feel much prettier, single AF, happier, and so amazingly worthy. #Enough.

FYI: I didn't get the tummy lipo or any at ALL during that ordeal but did they suck my damn eyebrows out?"
Fans filled Foster's comment section with praises for being able to move forward and become the woman she is today. One user wrote:
"Look at God. And I remember when this happened and how mean people were to you. Look at you know. Standing strong. And beautiful. This is definitely something to recognize."
And another added:
"The important thing is that you're STILL HERE and making it Happen... POSITIVE VIBES!!"
Back in February 2009, two months after giving birth to her and Usher's second son, Naviyd Ely Raymond, Tameka decided to fly to Brazil with her sister and her nanny on a whim. It was her way of escaping the constant criticism from tabloids and her husband's fans about her appearance.
Up until then, Foster had been facing ugly comments from people who believed she wasn't worthy of being with Usher, who was already established as one of the sexiest men in the music industry.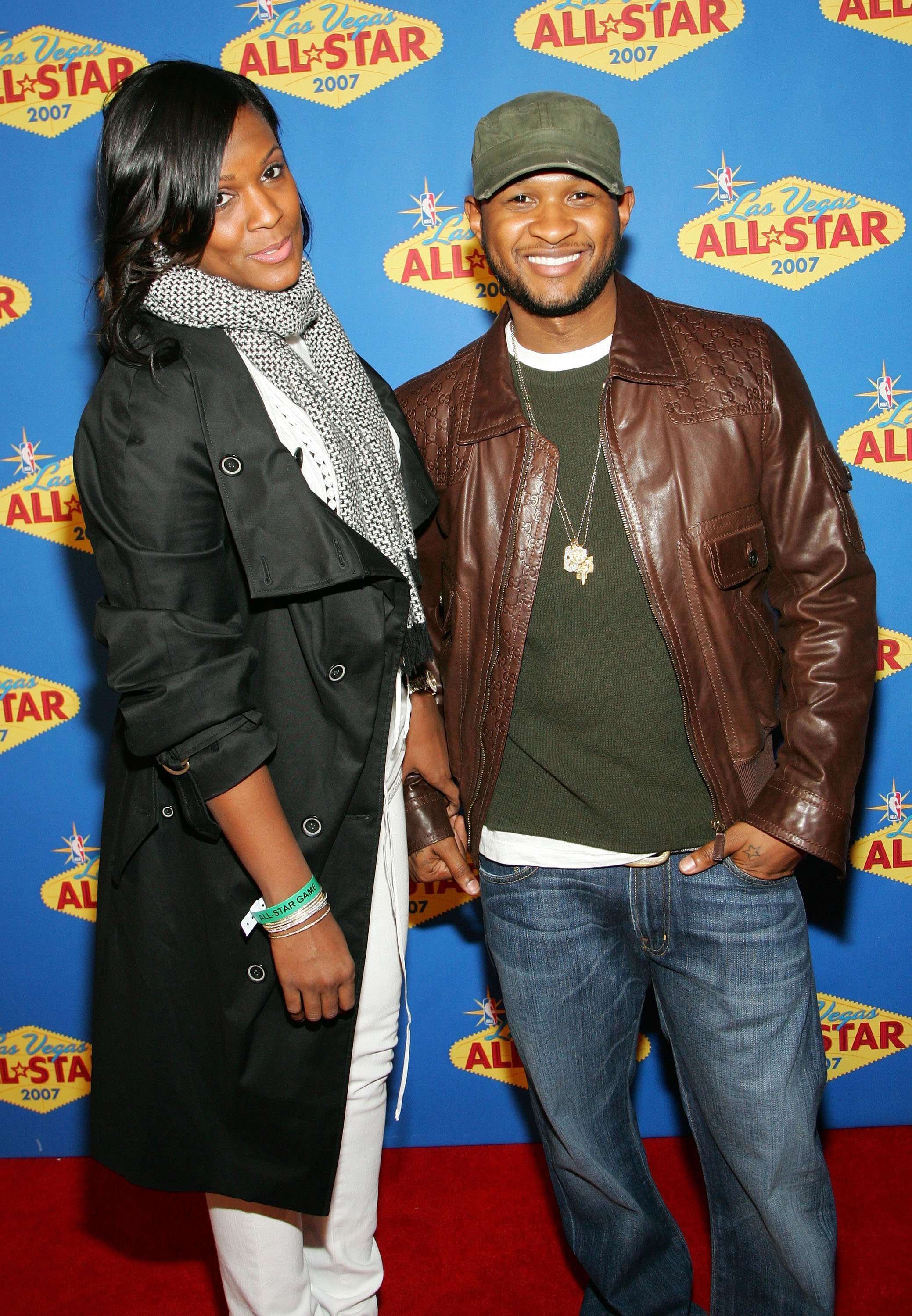 Usher & Tameka Foster attend the 2007 NBA All-Star Game. | Photo: GettyImages/Global Images of Ukraine
So, after arriving at the capital of plastic surgery and witnessing all the "modified bodies" on the beach, Foster decided to have impromptu liposuction to get rid of the little pouch she had left from her pregnancy. But things went wrong before she could go under the knife.
Moments after she was anesthetized, Foster went into a cardiac arrest. Doctors were able to revive her immediately, and she was placed in an induced coma, which according to surgeons, is the protocol to follow to make sure everything is okay with the patient.
She woke up two days later, confused and upset. The liposuction never happened.
Now, Tameka speaks candidly about the death scare.
She told Vlad TV that her decision was "stupid" and admitted other people's opinions of her definitely influenced her at the time. "Back then I was just very vulnerable. I didn't know how to take this whole [fame] thing, it was just new for me," she stated.
These days, Foster says she avoids reading comments and doesn't let the negative affect her.
Please fill in your e-mail so we can share with you our top stories!