Morgan Freeman makes 1st public appearance since his granddaughter's killer was sentenced
Morgan Freeman stepped out in public on Sunday for the first time since his granddaughter's killer was sentenced to 20 years in prison.
The "Bruce Almighty" actor was spotted out and about in Los Angeles as he attended an event to promote his latest project, National Geographic's "The Story of God With Morgan Freeman," reports Dailymail.com.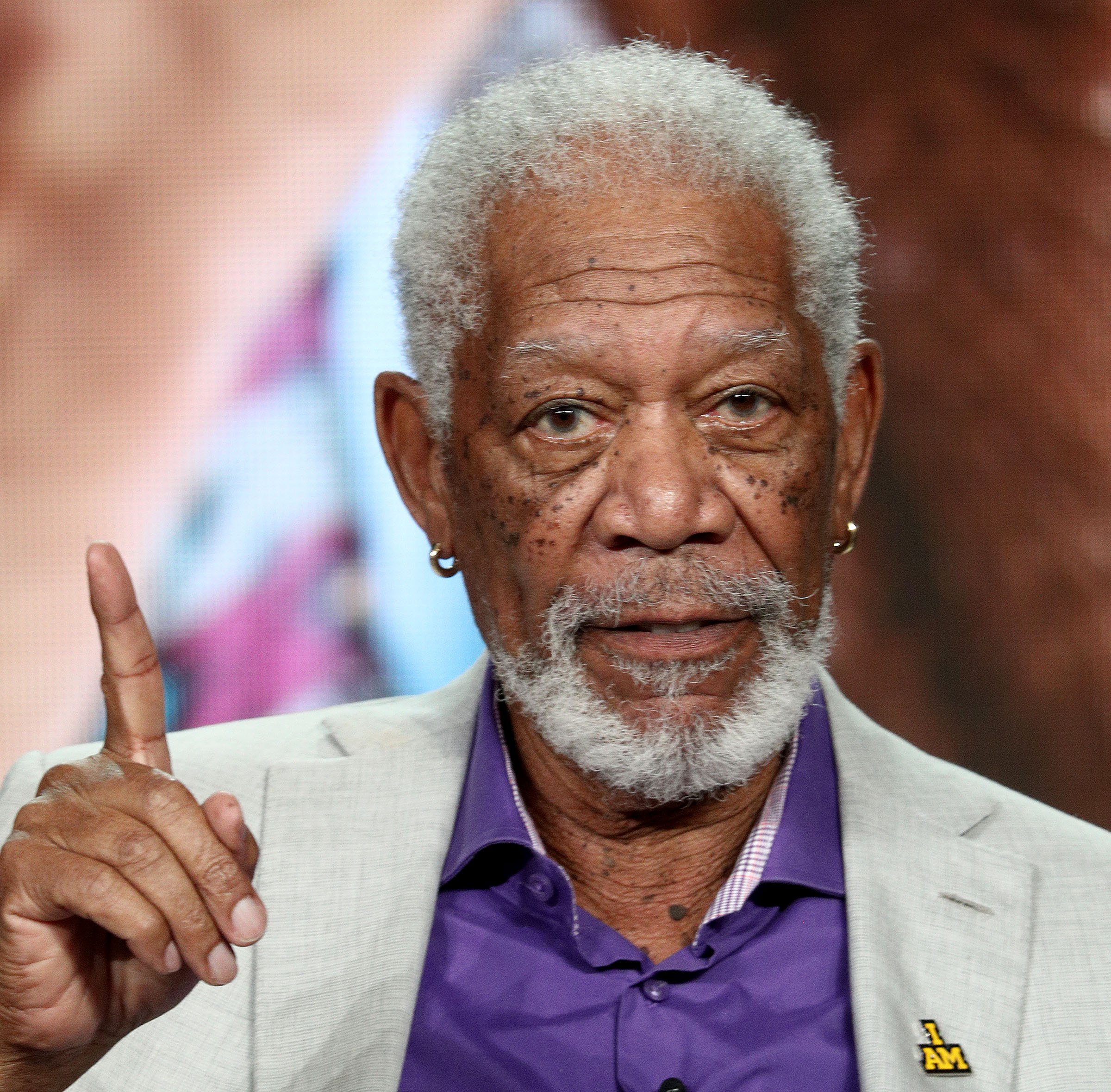 "The Story of God With Morgan Freeman" sees the 81-year-old star visiting some of the world's acclaimed holy cities to speak with various experts on the topic.
Freeman's sighting comes less than a month after Lamar Davenport, the man who stabbed his step-granddaughter E'Dena Hines to death in 2015, was sentenced to 20 years in prison on the charges of first-degree manslaughter.
"The results of this investigation revealed no incidents of concern during any of our work with Mr. Freeman."
During the emotional hearing, Davenport, 33, said he was sorry for the incident and admitted not remembering what happened in the killing of Hines, a budding actress before her death.
Boyfriend of Morgan Freeman's granddaughter sentenced to 20 years for her fatal stabbing

Lamar Davenport stabbed E'Dena Hines 25 times in full view of witnesses on Aug. 16, 2015, in Washington Heights.https://t.co/UCOXUj5E3x

— New York Daily News (@NYDailyNews) January 17, 2019
His mother is also said to have yelled to a reporter:
"Morgan Freeman molested her and he caused this. He did this. He's [Davenport] innocent. It was an accident."
Davenport's lawyer earlier said during the trial that Hines "disclosed to Lamar Davenport and others that [Freeman] engaged in a sexually-inappropriate relationship with her."
The allegations of Freeman molesting Hines go as far back as 2009 but the actor and his granddaughter vehemently denied the reports at the time.
Morgan Freeman makes first public appearance since trial of granddaughter's killer... but doesn't comment on accusations he 'molested' her https://t.co/CmORpuqKf1

— Daily Mail Celebrity (@DailyMailCeleb) February 12, 2019
Last May, Freeman also became the subject of sexual harassment allegations brought against him by eight women.
In a statement to Yahoo Entertainment, the "Shawshank Redemption" actor apologized, saying:
"Anyone who knows me or has worked with me knows I am not someone who would intentionally offend or knowingly make anyone feel uneasy. I apologize to anyone who felt uncomfortable or disrespected — that was never my intent."
National Geographic temporarily halted production pending an investigation into the allegations and by August, the network announced they would continue to work with Freeman.
Nat Geo will be moving forward with a third season of "The Story of God" after an investigation "revealed no incidents of concern" regarding sexual misconduct allegations against host #MorganFreeman. https://t.co/dxgfHtXjug

— Business Standard (@bsindia) September 1, 2018
"The results of this investigation revealed no incidents of concern during any of our work with Mr. Freeman," the company said in a statement. "We have now made the decision to move forward with the production of season three of The Story of God ... as a company, we take all issues of harassment very seriously and we're confidently assured by the results of the investigation."