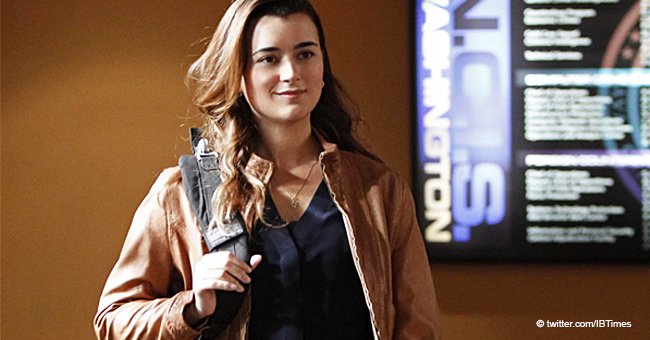 'NCIS' fans demand Ziva's return after major hint in the 'best episode' this season

The latest "NCIS" episode hints that actress Cote de Pablo may be rejoining the cast in the near future.
The most recent episode of "NCIS" has fans in a frenzy as it hints at the return of one of the series' most beloved characters.
The episode, titled "She" sheds light on an old mystery that has haunted fans since 2013: What happened to Ziva David?
FANS REACT WITH DELIGHT: "ZIVA IS ALIVE!"
Ziva David, played by actress Cote de Pablo, was an agent of the Israeli intelligence agency, Mossad, who joined the "NCIS" team in 2005.
Ziva had a "will they/ won't they" relationship with Tony DiNozzo, played by Michael Weatherly. When Weatherly left in 2016, Ziva was killed in an explosion and it was revealed that the couple shared a daughter.
"She" has been lauded by fans and critics alike as the best episode of the season
AN OLD CASE REVEALS ZIVA'S FATE
In the "She" episode, Ellie Bishop (Emily Wickersham), is investigating an old case when she comes across a crucial photograph taken long after Ziva's death.
On closer examination Bishop discovers a reflection of the photographer in the print: Ziva David.
A NOTE FROM THE NOT-SO-DEAD
When she searches Ziva's office, Bishop comes across a cryptic note:
"Eleanor Bishop, for the safety of my family, please keep my secret."
Fans were ecstatic, and are hoping that this means that Ziva will be returning to the "NCIS" team.
"BEST EPISODE OF [NCIS] I'VE EVER WITNESSED"
"She" has been lauded by fans and critics alike as the best episode of the season, and some claim the best of the entire series.
Viewers are eager to discover if Pablo de Cote will be back and perhaps accompanied by Michael Weatherly and their fictional daughter.
CBS and "NCIS" producers are playing their cards close to the vest as viewer speculation rises to fever pitch.
DO YOU KNOW ALL THERE IS TO KNOW ABOUT "NCIS"?
"NCIS" is the second-longest-running current primetime TV series - surpassed only by "Law & Order: Special Victims Unit" - but there may still be some titbits not every fan knows.
The show's original title was "NCIS: Naval Criminal Investigative Service," before it was changed to the snappier "NCIA."
Many may not realize that Jethro Gibbs is portrayed in flashback scenes by actor Mark Harmon's son, Sean Harmon.
The reason Abby Sciuto was portrayed so realistically by Pauley Perrette, is that the actress holds a Masters degree in criminology and sociology. Perrette went on to create a forensics scholarship in honor of Abby Sciuto.
in a related story, Pauley Perrette posted an ambiguous tweet regarding her departure from 'NCIS' after 15 seasons.
Please fill in your e-mail so we can share with you our top stories!