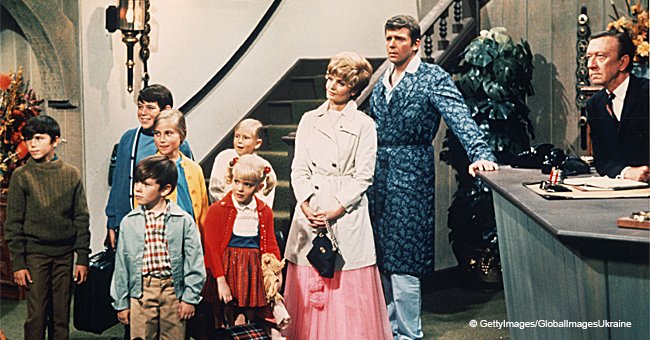 'Brady Bunch' alums ask fans for help to finish iconic Brady house
As plans to recreate the set for the iconic show is going on, certain objects from the original set would be required to give an authentic feel.
One thing that almost always goes down well with fans is comebacks of their favorite shows, as beautiful memories often come flooding back. This is what is in the pipelines for the iconic 1970 TV show, "The Brady Bunch."
HGTV is set to premiere in 2019 a new series about transforming the house thatserved as the famous façade of the Brady home. And to do this, they could not but recruit the stars ofthe show to help out.
Maureen McCormick (Marcia), Christopher Knight (Peter), Mike Lookinland(Bobby), Barry Williams (Greg), Eve Plumb (Jan) and Susan Olsen (Cindy) have reunited to help HGTVdesigners, Drew and Jonathan Scott (Property Brothers) and Leanna and Steve Ford (Restored by theFords) amongst others, to renovate and recreate the set.
Before the announcement for the new series titled "A Very Brady Renovation," the TV network won a much-publicized bidding battle with other interested buyers, including NYSYNC Lance Bass, to secure the house for $3.5 million.
No filming took place inside the house as a soundstage was created for that purpose, so extensive renovations, such as digging into the ground to form a second floor to look like the actual set, will be required.
To complete the renovation, certain retro mementos and objects will be needed, and that is what the stars of the show, who are now in their 50s and 60s, need the help of fans for.
Some of theitems include a floral couch, door handles, a stuffed toy giraffe, and a horse statue. In a promotional video, Knight said,
"Help us finish the 'Brady Bunch' house. Do you have these items in your house?"
Abbi McCollum, vice president of social media at HGTV, said in a statement that some of the pieces being sought are rare and quite difficult to find.
"We've seen an incredible response from 'Brady Bunch.' fans across social media since we first announced the series"
Fans that have any of these items (or know where they can be found) could take a picture or video ofthe object and post on Facebook or Twitter with the hashtag #verybradyreno.
They could also send a message directly to the network. It is, however, important to mention that fans are expected to "donate" the sought objects, meaning that it may well be the last time the object is in their possession.
Please fill in your e-mail so we can share with you our top stories!