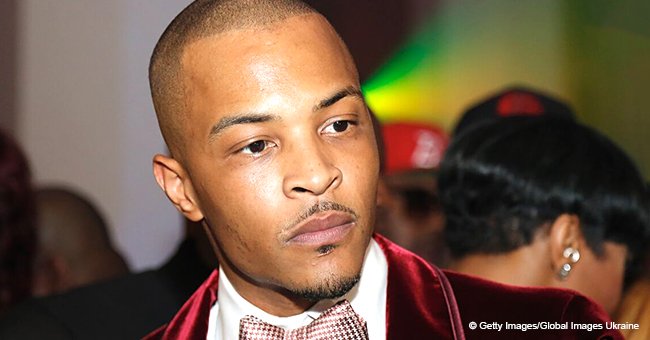 T.I. reportedly halts 'Family Hustle' production after sister is hospitalized in critical condition
T.I. calls off filming of his family's show as her sister fights for her life after figuring in a car crash.
Following news of his sister's critical condition at the hospital, T.I. called off production of their show, "T.I. and Tiny: The Family Hustle."
It's been reported that T.I.'s sister, Precious, is currently fighting for her life at the hospital. The rapper's wife, Tiny Harris, even showered her with love and prayers on social media at the time news broke.
It was not revealed why Precious was ill, but now reports confirm that she figured in a car crash in Atlanta. She allegedly hit a pole, and the impact triggered an asthma attack. She's currently in the ICU, and her exact condition is undisclosed.
T.I. is close to his sister. Thus, he decided to halt filming of their show so the family can concentrate on tending to her. Precious, who often appears in the show, is 65 years old. Friends and family are hoping she'll pull through.
In the midst of their despair over Precious' condition, T.I. found time to make his wife smile. Tiny revealed her husband gifted her with a canary yellow diamond ring as a post-Valentine's surprise. The Xscape singer shared a photo of the ring and gushed about the sweet gesture which turned her tears of sadness into joy.
"After a long hard day of shedding tears about our sister. My thoughtful husband still found a way to make me shed more tears but of joy this time!! I was truly shocked & overjoyed! I can't thank him enough for going out of his way on such a sad day for him as well! I love you forever & then some @troubleman31 The worst & best Valentine's Day Ever!"
She also took the opportunity to remind her followers to continue praying for her sister in law.
"Thank you for all prayers pls continue to keep our sister @preciousharris1913 lifted up in prayer!"
It's been a tough week for the Harris family who made sure Precious was in their thoughts through this trying time. T.I. and Tiny's children, King and Deyjah, both took to their Instagram to share their sweet sentiments about their aunt and hope for her recovery. Precious' daughter, Kamaya, also tried to stay positive and willed her mother to pull through.
With Precious' whole family behind her, we hope that she overcomes this trial and sees better days.
Please fill in your e-mail so we can share with you our top stories!