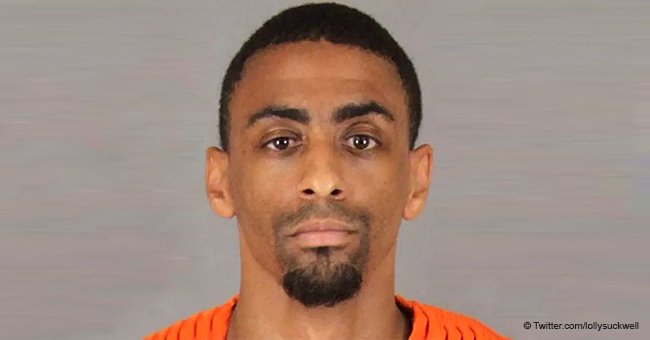 California man sentenced to 12 years in prison after intentionally starting the fire in Cranston
The man responsible for the devastating wildfire in Cranston in July has been sentenced to 12 years in prison after pleading guilty to two counts of arson.
He started a wildfire, and he's now going to pay for it.
Brandon McGlover, the man responsible for the Cranston Fire in July will be spending 12 years in prison. He pled guilty to two counts of burning a structure or forest land after admitting he started the fire which destroyed more than 13,000 acres of land.
McGlover, a native of Southern California, did not give any motive for the fire but said he was responsible for burning several structures that day. The 33-year-old was also linked to multiple fires on July 25, but the biggest was the one in Cranston.
Five homes were destroyed by the fire apart from 7,000 residents who were forced to evacuate and those who suffered trauma because of it. A woman's husband died due to a heart attack while trying to escape the flames. The surrounding area is also reportedly at risk of mudslides due to the incident.
Along with his sentence, McGlover was ordered to pay millions as restitution for his victims. He expressed his sorrow and regret through his lawyer, Joseph Camarata, who spoke on his behalf during his final hearing.
"He would like to offer his deepest sympathies to everyone who has been affected by these fires," Camarata relayed.
He also made one final request to embrace his parents after the hearing, but his request was denied due to security reasons.
The Cranston fire was one of seven wildfires that ravaged California during the summer. Months after, another fire in Woolsey threatened the homes of celebrities including Miley Cyrus whose home she shared with her brand new husband Liam Hemsworth was burned to the ground.
Other celebrities like Kim Kardashian and some of her family members were forced to evacuate. She hired firefighters to build a ditch around her home to prevent it from being swallowed up by the huge fires.
Luckily, not Miley, Liam, nor any of the Kardashians was harmed by the incident.
Please fill in your e-mail so we can share with you our top stories!