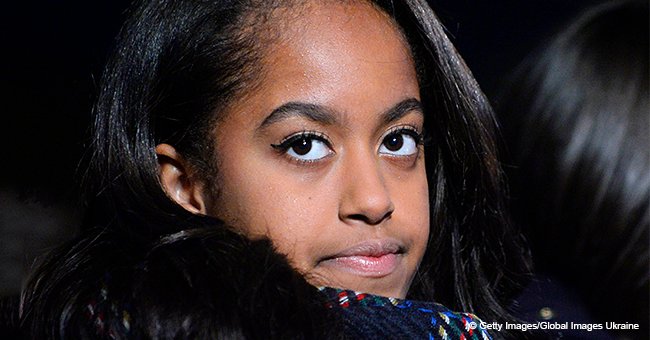 Former first daughters Chelsea Clinton & Jenna Bush defend Malia Obama while Ivanka stays silent
Former first daughters Chelsea Clinton and Jenna Bush-Hager have spoken out in support of Malia Obama after a tabloid revealed her alleged secret Facebook page where she expressed anti-Trump sentiments. Ivanka Trump, however, remains silent.
On Monday, Dailymail.com published photos from a Facebook page they claim belongs to Malia.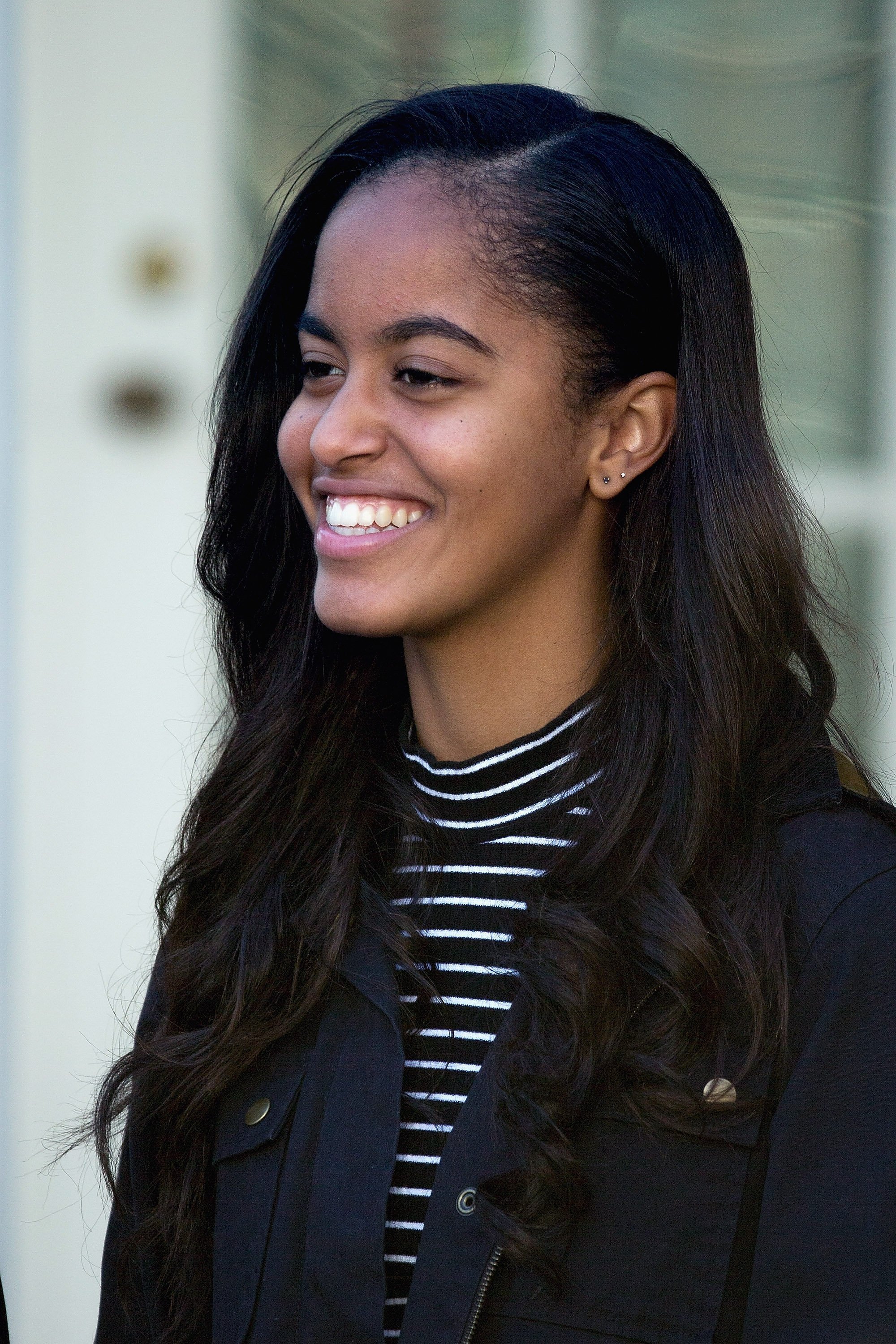 Malia Obama at the White House Turkey Pardoning ceremony in Nov. 2015. | Photo: Getty Images
THE CONTROVERSIAL PICTURE
The images document some of the Harvard student's teenage years with friends, but the outlet chose to highlight the cover picture, a row of four pink sticky notes that read:
"Donald Trump is President"

"This is not normal"

"Donald Trump is evil"

"Don't be complacent"
SCRUTINIZING MALIA & PUBLIC OUTRAGE
The report curiously came after photographs emerged of Malia sharing an $80 bottle of Whispering Angel Rosé with friends during her Miami getaway over the weekend.
The accompanying article, also by Dailymail.com, seemed to suggest that the 20-year-old was committing a heinous crime by drinking alcohol before the legal drinking age of 21.
Although there were a few who ran with the narrative of the original reports, most folks criticized the publication for invading the young adult's privacy and questioned the articles' editorial value.
A COMMON BOND
Chief amongst Malia's supporters were former first daughters Chelsea Clinton and Jenna Bush-Hager. Chelsea, who has a reputation for coming to the rescue of first children, tweeted:
"Malia Obama is a private citizen. No part of her life should be anyone's clickbait."
Jenna echoed Chelsea's words while admitting a reluctance to "add anything to such a nothing-story." She may be the one person who best understands what it feels like in Malia's shoes at the moment.
When her father, President George W. Bush, was in the White House, Jenna and her twin sister, Barbara came under intense media scrutiny and endured public criticism for underage drinking.
"Please don't click on silly stories and let's give Malia privacy," Jenna added after retweeting Chelsea's tweet.
IVANKA STAYS SILENT
The tabloids' obsession with Malia's private life goes as far back as 2017 when a leaked video of her blowing smoke rings went viral.
At the time, current first daughter, Ivanka Trump joined others to defend Malia, tweeting:
"Malia Obama should be allowed the same privacy as her school aged peers. She is a young adult and private citizen, and should be OFF limits."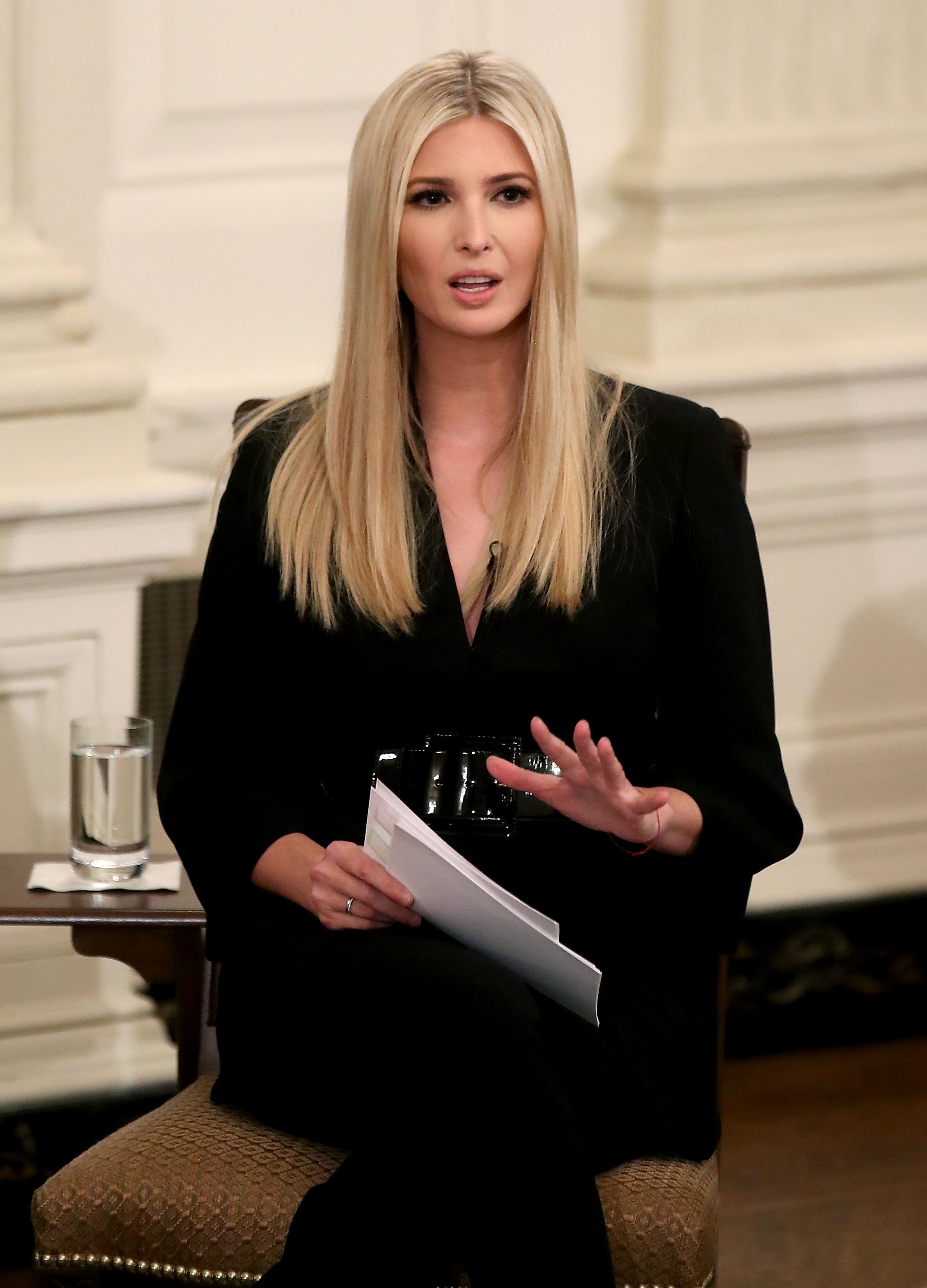 Ivanka Trump in the State Dining Room of the White House on Oct. 31, 2018 in Washington, DC. | Photo: Getty Images
Following the latest reports of a secret Facebook page, however, Ivanka has so far remained noticeably silent.
Please fill in your e-mail so we can share with you our top stories!