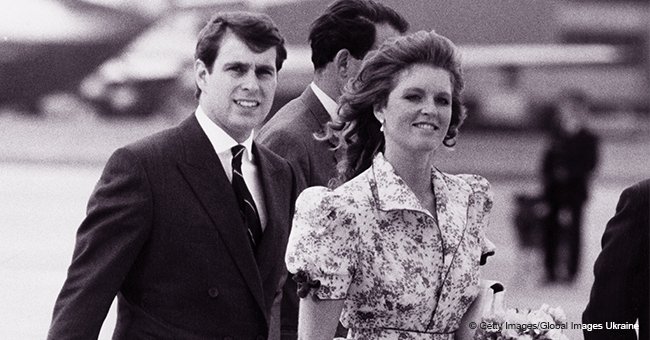 Sarah Ferguson shares a series of Prince Andrew's rare photos in honor of his 59th birthday
Sarah Ferguson shared a couple of intimate photos in a celebratory birthday post to the Duke of York.
The Duke and his ex-wife are still on such good terms that Ferguson took to Instagram to make a tribute to the Queen's son.
She posted one picture of Prince Andrew wearing a hearty smile as he looks into the camera. Another photo showed him standing in line with others on the day he became Colonel of the Grenadier Guards.
In the caption, Ferguson wrote:
"Happy Birthday Andrew @hrhthedukeofyork."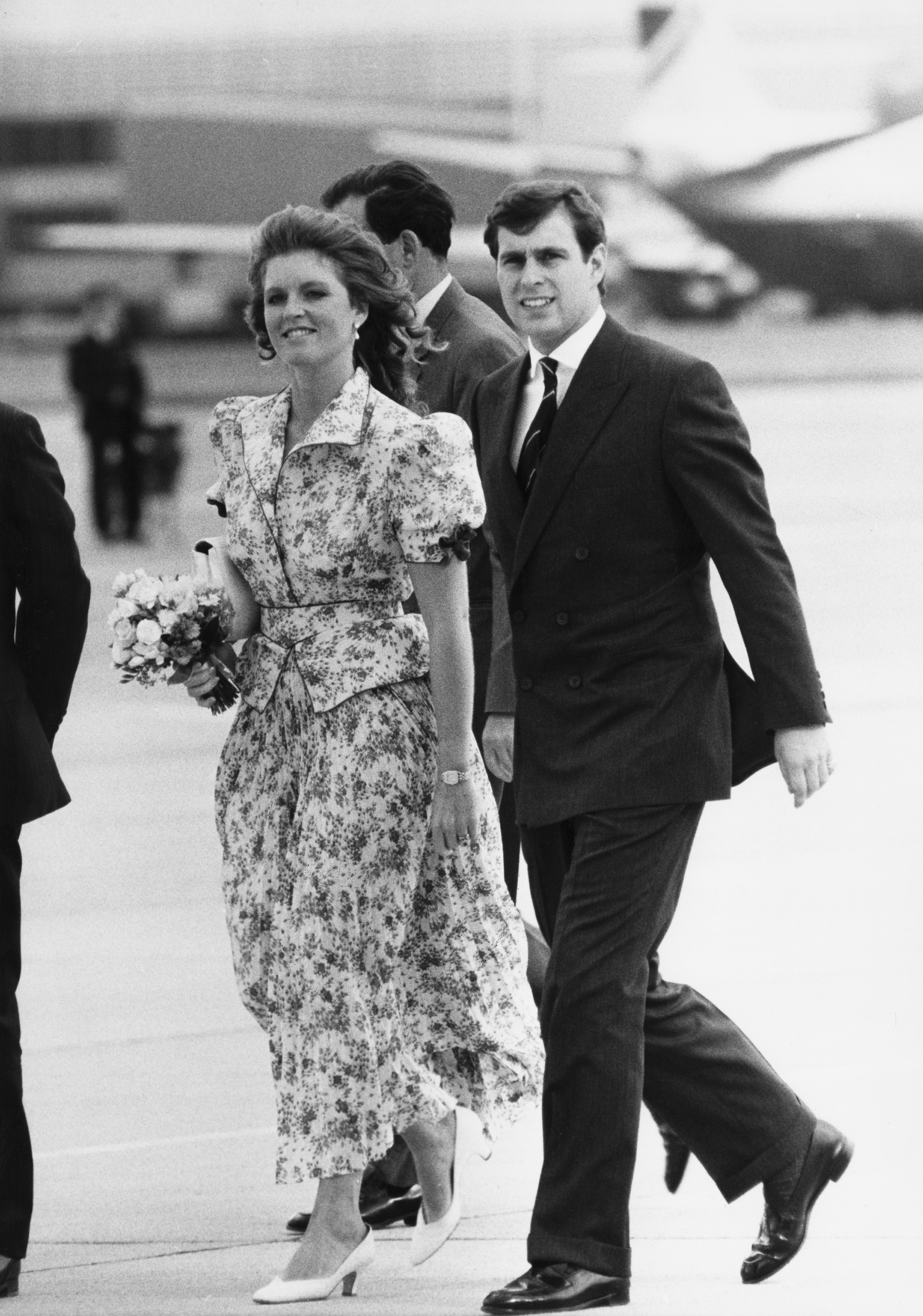 Sarah Ferguson and Prince Andrew during their earlier years as a couple | Photo: Getty Images
The couple has remained respectful of each other since their split back in 1996. They even reside in the same place at The Lodge in Windsor with their two children.
Their daughter, Princess Eugenie, got married to her husband at The Lodge last year October. She also extended birthday wishes to her father via social media.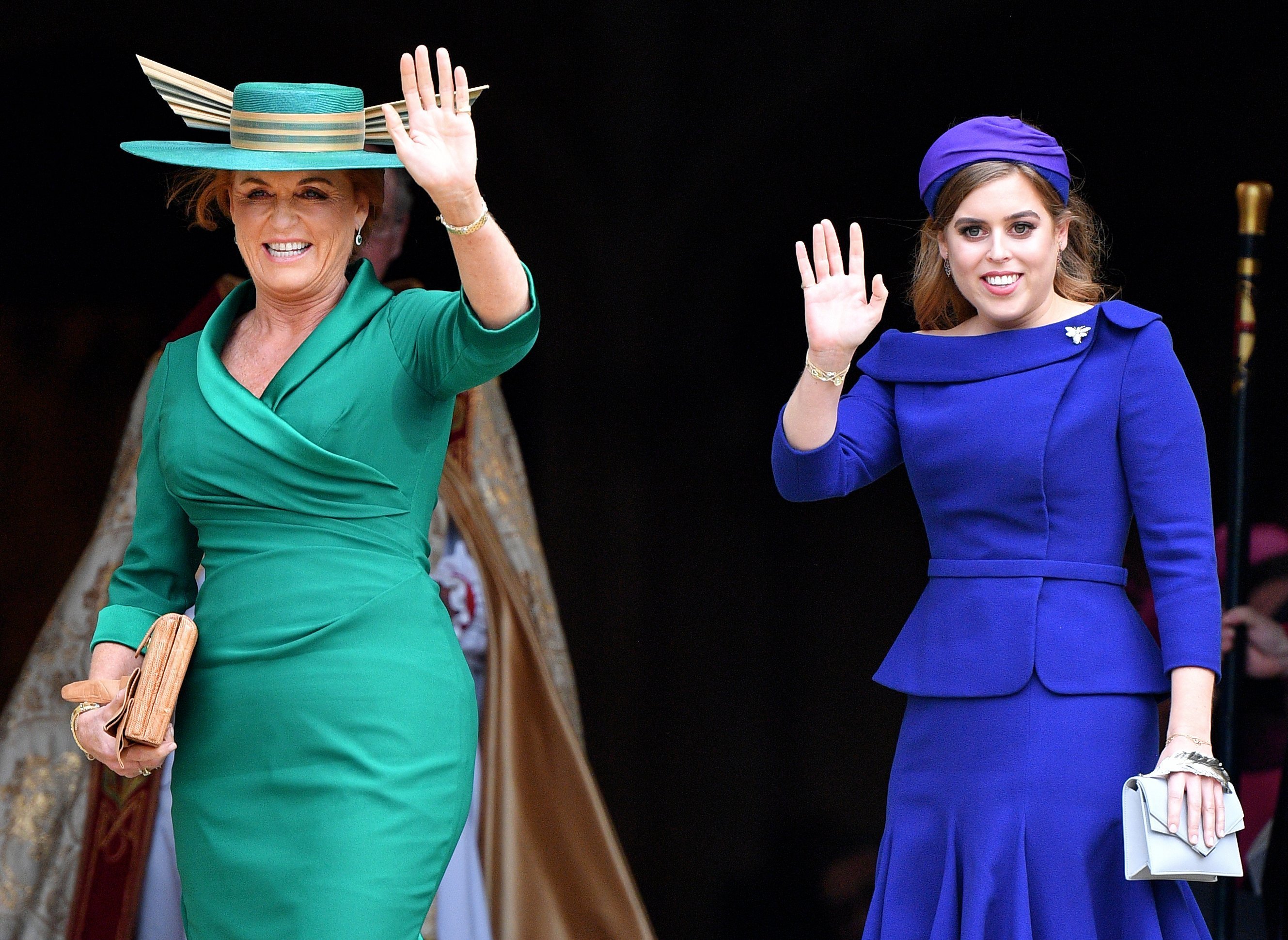 Sarah Ferguson and Princess Beatrice at Princess Eugenie's wedding | Photo: Getty Images
The 28-year-old shared some older photos of her and her parents, then wrapped up with one of just her dad again smiling into the camera.
She wrote in the caption:
"Happy Birthday to you Papa… we are so proud of you in everything you have achieved in your 59 years!! @hrhthedukeofyork #birthday #happybirthday #father."
The Duke sent out a message of thanks on his birthday to everyone who had sent in well-wishes on his special day. We hope he enjoyed it to the fullest.
Back in October 2018, the prince also shared his sentiments on Ferguson's birthday on October 15. She turned 59 back then while the Duke turned 59 on February 19.
The couple's older daughter Beatrice is 30. She was spotted out with her mother on Tuesday for the Education in Emergencies panel event at the House of Lords in London.
Ferguson, the organization's founding patron, joined the discussion which was also meant to assist the Street Child charity. Beatrice is a global ambassador along with her sister who was absent for the occasion.
Just days earlier, Ferguson got herself involved in the rumors about Kate Middleton and Meghan Markle's feud. She compared it to her own concocted rift with Princess Diana when the two were younger.
Sharing an open letter with Hello! Magazine, Ferguson said that the girls are constantly pitted against each other.
"In a way that reminds me of how people tried to portray Diana and me all the time as rivals, which is something neither of us ever really felt."
Ferguson also pointed to the use of technology which has shifted power to anyone, including children, to be able to hurt others. She discouraged bullying in all its forms as part of her "#HellToKindness campaign.
Please fill in your e-mail so we can share with you our top stories!