Danny Glover's Only Daughter Is in Her 40s & Her Son Looks a Lot like His Famous Grandpa
Danny Glover has been an important figure in the entertainment industry for over three decades. He's an actor and director, but when the cameras are off, he's a proud husband, father, and grandfather, and his grandson looks a lot like him.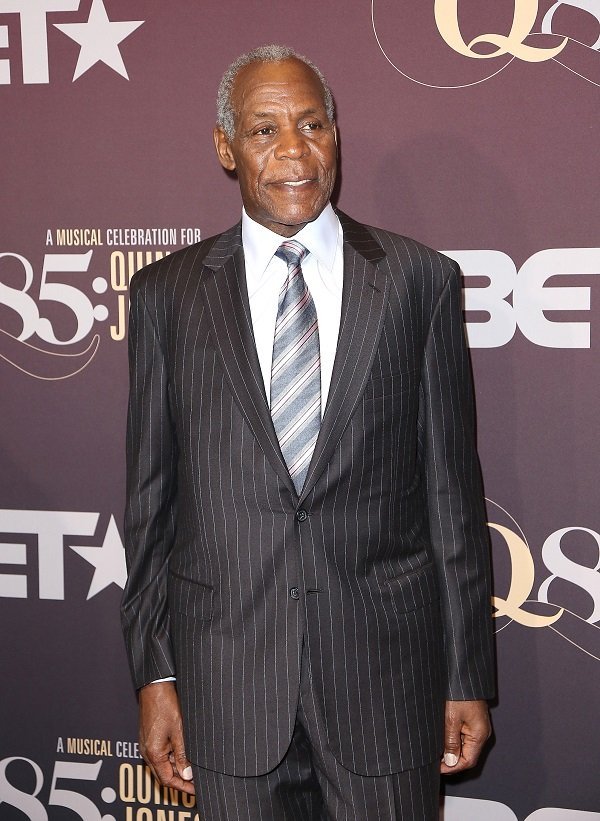 Danny Glover's relationship with Asake Bomani
The "Lethal Weapon" star met his first wife, Asake Bomani, at San Francisco University (SFU), where he managed to enroll after a difficult childhood suffering from epilepsy attacks and dyslexia struggles.
Glover once stated he was attracted to Bomani, a jazz singer, because of her "strong sense of morality, coupled with a strong sense of herself." They got married in 1975 and welcomed their only daughter, Mandisa, a year later.
With Bomani's support, Glover decided to quit his job as an evaluator for the San Francisco Model Cities program and joined the Black Actors' Workshop of the American Conservatory Theatre in the mid-'70s.
Their marriage lasted 24 years and ended in 1999 when the pressures of Hollywood took a toll on the relationship. But despite their divorce, the former couple kept a friendly relationship for the sake of their daughter.
Their relationship after breaking up
Glover told People.
"I was with my wife for 27 years. I have a very good friendship with her because we're still parents and grandparents. I don't have a big sign that says, 'I'm single, here I am!'"
Mandisa worked as a production assistant in the industry and is the mother of a teenage boy who looks a lot like Glover. The boy is continuously featured on Mandisa's social media accounts, and he enjoys spending time with his famous grandfather.
Glover's new partner
Glover, on the other hand, married for the second time in 2009. He met his wife, a Brazilian beauty named Eliane Cavalleiro, at the World Social Forum in Porto Alegre, Brazil, in 2003. They don't have children, but they all get along with Mandisa and Asake.
Cavalleiro is a college professor, and Glover is always boasting with pride in her achievements. In 2017, he gave her a shot out for teaching at Standford University. She dictated a course on Race and Gender Inequality in Latin America in their Center for Latin American Studies department.
The actor attended the Boys and Girls Club on the Mississippi Coast in February 2019, and he admitted to the Sun Herald that he's a child at heart, saying:  
"I always felt like my energy was the kind of energy that allowed me to be around young people. That's my own little secret, my own little back-of-the-corner secret. I don't go out and announce and say that I think I connect or resonate with children."
Mandisa's thoughts on her father
Mandisa, he said, always joked about him not acting his age. "My daughter was always saying, 'Dad, you act so silly.' She says that to me now," he admitted.
And despite all of the fame, movies, awards and the fans' love, Glover believes fatherhood is the most important part of his life. He described it as "the greatest experience I've had."