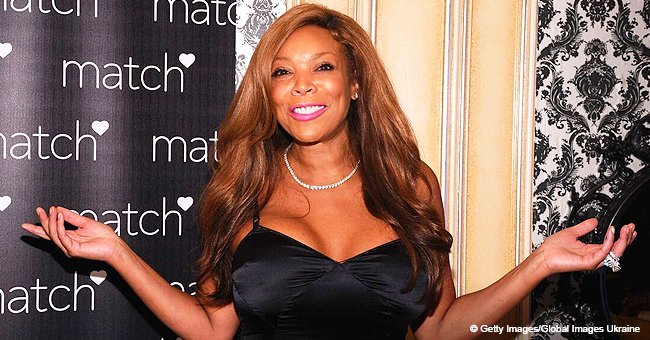 Wendy Williams Officially Announces Return to Show Next Month after Extended Health-Related Break
Wendy William announces her return to television after a lengthy hiatus to recover from an illness. The TV show host is ready to reclaim her post on "The Wendy Williams Show," which has featured a number of guest hosts since her absence.
The official Instagram account of "The Wendy Williams Show" announced that Wendy will finally be returning to host her show for the first time since December on Monday, March 4. In a lengthy post, Debmar Mercury announces that Wendy will be back on her iconic purple chair by March, as she has fully regained her strength after a rough past couple of months.
"Wendy Williams is an incredible talent with the most unique voice in daytime. We can't wait to welcome her back to her iconic purple chair on the set of her show on Monday, March 4th."
The show made sure to thank all the other hosts and panelists who filled in for Wendy during the past three months, as they have already been considered "true family" to the show. Last but not least, they thanked their loyal fans for being a patron of their show for the past 10 years, as it is because of them that they remain to be one of the most popular daytime shows.
Under Debmar Mercury's note, Wendy also wrote a note herself, sharing that while she prepares to be back on the show, they will be airing repeat episodes for the week of February 25 until March 4.
"We so appreciate all of the guest hosts and panelists who filled in for Wendy during this time. These people are, and always will be, true family to the show. And we want to thank all of the loyal and supportive fans who have been with us for 10 years now."
WENDY'S BATTLE WITH GRAVES' DISEASE
Dr. Mehmet Oz recently reached out to Wendy, saying that he is praying for Wendy, as her disease takes months, or even longer, to mellow down. He explains that Graves' Disease is something that does not get better quickly, and is an autoimmune problem where the body's immune system is weak.
"It's an autoimmune problem where your body's immune system is irritated, and it starts to wage a war against itself including the thyroid gland. So you have to cool the civil war down — that takes a long time … it can take months, sometimes longer."
During an interview that the doctor had with US Weekly earlier this month, he stressed that Williams should not be focused on getting back to her show, but instead should be recovering at home and managing her stress levels, as these take a heavy toll on her recovery.
"That's a big part of it and being able to give your body the time that it needs and if you've worked every day for years and years and years, this doesn't just go away in a week or two."
With Wendy's most recent announcement, it seems she's ready to head back to her program, regardless of whether or not she's fully recovered from her health issues.
Please fill in your e-mail so we can share with you our top stories!