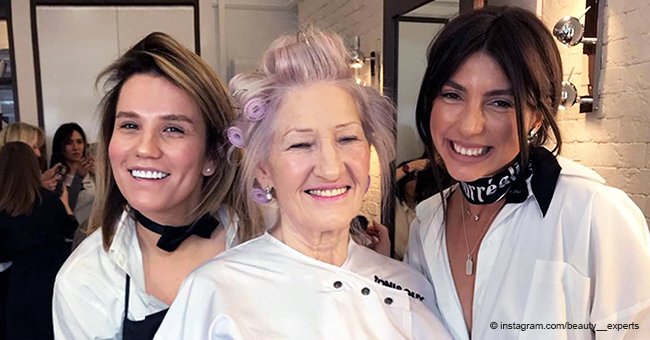 72-Year-Old Granny Gets Stunning Makeover and Changes beyond Recognition
An over 70-year-old pensioner's life seemed over after she'd worked as an accountant. However, an image studio had different plans for her.
The elderly woman received a makeover that has since changed her life forever.
Russian woman Galina Novak, 72, worked for all her life as an accountant. It seemed her life was pretty much over when she became a pensioner but instead, her life had just started.
She decided to become an elderly model instead of sitting at home feeling sorry for herself and watching the world go by. Luckily for her, the Beauty Experts image studio was willing to help.
They invited Novak for a makeover and the results were stunning. Early this month, the studio posted images on Instagram of the pensioner going through her transformation.
They even included a short clip that showed Novak having her face done. Somehow, with the power of makeup, the studio was able to turn the pensioner into a Hollywood superstar!
With the right stylish accessories, the right makeup, and perfect hair styling the studio was able to reduce dozens of years off Novak's face. Now the elderly woman even has her own Instagram page.
There she's posted stunning photos of her modeling alone and with other people. The best thing about all of this is that she appears to be happier than ever before!
In a similar story, a Chicago woman named Debbie, 60, wanted to do something different with herself but she just didn't know what. Being a big fan of "The Makeover Guy" Christopher Hopkins, she considered a makeover only if he could do it.
She put herself in his hands and allowed him to perform his magic on her. The results were amazing and her confidence was boosted!
It turns out that this was the best gift for Debbie for her 60th birthday!
Please fill in your e-mail so we can share with you our top stories!