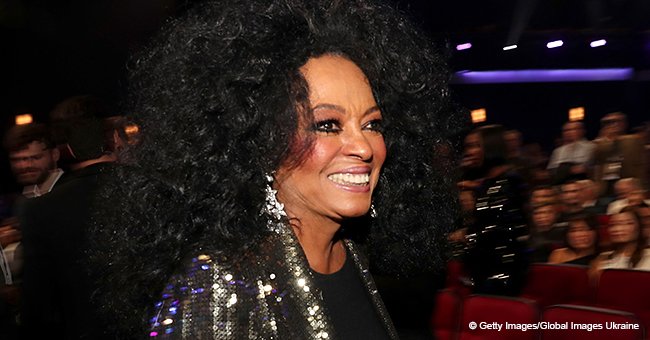 Diana Ross' Granddaughter Flashes Adorable Smile, Wearing Black and White Outfit in Photo with Dad
Evan Ross, one of the children of music legend Diana Ross, took to Instagram to share a photo holding his daughter, Jagger Snow, in the most adorable way.
In the post, the man appeared wearing a light brown shirt and a black hat while Jagger was wearing a plaid blue and white dress. The most attractive part of the post was how happy the girl looked.
For the caption, the singer and actor wrote, "Happy Valentines to you my baby LOVE." As soon as he posted that photo, his followers took to the comment section to share their thoughts.
"She is so beautiful. She looks like her daddy," commented one user.
"OMG she looks just like Ashlee in this picture! Sometimes she look all u and then times like things she's all her mama! Beautiful no matter what!" [sic] added a second follower.
"Make more babies [Ashlee Simpson] more more more! She's perfect and precious!" pointed out another person.
EVAN'S FAMILY
Jagger was born in 2015, and she is the daughter of Evan and singer Ashlee Simpson. The couple started dating in 2013 and became engaged in January 2014.
Only eight months later, they tied the knot at Diana Ross' estate in Connecticut.
Speaking of Diana, she has made it clear many times how precious her family is for her, and she remarked on it during this year's Grammy Awards.
During the ceremony, she got a birthday tribute, and several members of the Ross clan were with her.
DIANA'S TRIBUTE
One of them was nine-year-old Raif Henok Emmanuel Kendrick, Rhonda Ross' son, who charmed the crowd when he introduced his grandmother at the beginning of the tribute.
He appeared after the airing of a video clip about the legend narrated by Alicia Keys.
Later, Diana got on stage wearing a beautiful red gown to sing two of her most popular songs, "Best Years of My Life" and "Reach Out and Touch (Somebody's Hand)." At the end of the presentation, she exclaimed, "happy birthday to me!"
At the moment, Evan is focused on his family and career, including "Skate God," which is in pre-production, "Star," and his reality show, "Ashlee+Evan."
Please fill in your e-mail so we can share with you our top stories!