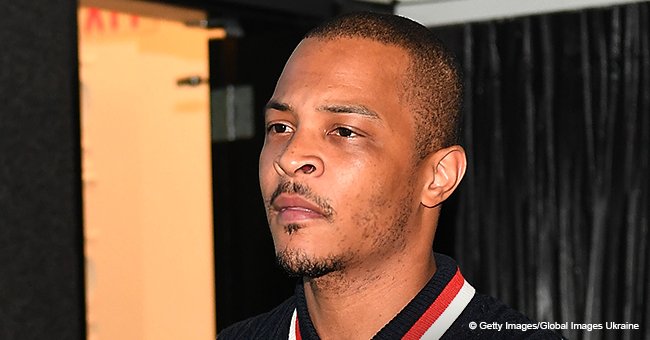 Tiny and T.I. Celebrate His Mother's Birthday despite Dealing with Family Tragedy

T.I. and Tiny Harris take a moment from their mourning to pay tribute to the rapper's mother on her birthday.
It's been a tough week for T.I. and Tiny Harris. After storming heavens for the recovery of the rapper's sister, Precious Harris, they were met with the sad news of her death.
T.I. channeled his emotions on social media reflecting on his sister's life following her passing. He shared a series of clips and photos to commemorate her, refusing to wallow in sadness but instead celebrating the joy she brought into the family.
"Big Sis was da shit fareal thoBut Dont Pity us...WE PITY YOU cause you didn't get to spend your whole life soaking up game from this No Nonsense Straight Shooting social butterfly of a HILARIOUS wizard-woman of wisdom, Human Almanac of useful information,Golden Era Expert,Raiser of Real 1s like we did!!!!"
Amid everything, T.I. didn't forget to greet his mother, Violeta Harris on her birthday. No doubt, she's also in pain after the loss of her daughter. Her thoughtful son made sure she got his attention on her special day by sharing a photo of her and lauding her with the "highest respect."
"I cannot and will not let the day pass without paying my highest respect to this one," he wrote over the photo he shared. "I love you mama. Looks like you got your own star up in the sky for your birthday."
In his caption, T.I. also wrote,
"Now You thought I forgot didn't you mama??? Happy Birthday Beautiful!!!Precious say Celebrate and Pipe UP for her!!! I love you"
Along with T.I., his wife Tiny Harris paid tribute to her mother-in-law by using the same photo her husband shared as part of her tribute.
"Happy birthday to my Mother In Law one of The funniest in the world @vimommati She a real natural at it too! I love u forever & a day Ma.... today we celebrate your life & the life of our girl #Precious"
Tiny and Violeta have a special bond which was also showcased by a photo the Xscape singer shared earlier this year. In the pic, Tiny poses with her three daughters Zonnique Pullins, Deyjah Harris and Heiress along with their grandmother.
"Finally got all my beautiful daughters in one pick together @zonniquejailee @princess_of_da_south & @heiressdharris & of course my funny mother in law @vimommati," she wrote to caption the rare pic.
It wasn't too long ago when Violeta also came to the defense of her son who was slammed for allegedly cheating on Tiny with Aisa'h Epperson. A video of the wrapper slapping the butt of the actress emerged causing Tiny to react.
Violeta slammed fans who judged her son. "No, he's not perfect. He's human and flawed, but he's perfect to me and that's all that matters," she wrote.
Violeta must be currently celebrating a bittersweet birthday after her daughter's death. Precious was in a serious car accident that took her life a week later. Reports suggest she suffered an asthma attack due to the accident and had been unresponsive in the ICU since then.
Please fill in your e-mail so we can share with you our top stories!