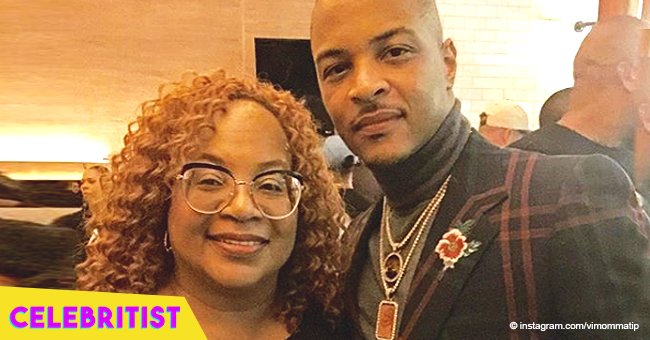 T.I.'s mother finally speaks up about son's recent cheating scandal
Violeta Morgan, the mother of rapper Clifford Joseph Harris Jr., best known as T.I., took to Instagram to reveal her thoughts on her son's cheating scandal.
The image, which was uploaded on June 21, had a blue background with a message written in black that read: 'No, he's not perfect. He's human and flawed, but he's perfect to me and that's all that matters.'
For the caption, Violeta pointed out that it was the way she felt about relationships and ended by writing 'Let go and let God.' As soon as she posted that photo, her friends and followers took to the comment section to share their thoughts.
One of them was Instagram user Merry Merriweather, who confessed that Violeta's post proved the things that any proud mother would do to protect their children.
That photo was uploaded shortly after a video showing T.I 'being intimate' with Asia'h Epperson, the actress best known for Greenleaf's, started circulating the Internet. In the recording, the rapper is portrayed sitting on a couch with a couple of friends.
A couple of seconds later, Epperson is shown walking toward T.I. and she sits next to him. Right before the actress sat, the rapper slapped her on her butt. After that, T.I. kissed the woman's back and neck while she was using her phone.
Since the video became viral in no time, people started saying that it was a clear sign that T.I. was cheating on his longtime wife Tameka 'Tiny' Harris, one of the members of the American multi-platinum R&B vocal group Xscape.
According to Hollywood Life, T.I. gave Tiny a particularly special gift for Mother's Day – weeks before the cheating scandal began.
The rapper framed a copy of the Rolling Out magazine cover wherein his wife and their baby daughter Heiress, 2, starred on.
At the moment, the couple is still together, and they have not publicly said much about the 'video issue.'
Please fill in your e-mail so we can share with you our top stories!