Meghan Markle Reverts to Casual Clothes to Visit an Equestrian Club, Shares PDA Moment with Harry
The British royalties who took a trip down to Morocco were treated to a really nice time as they explored the African nature while appreciating its beauty.
The expectant mother without a doubt went with her style that spoke volumes about elegance. Meghan Markle, without effort looked as good as always alongside her Prince Charming, Prince Harry.
Prince Harry and Meghan, Duchess of Sussex, visit the Moroccan Royal Federation of Equitation Sports in Rabat, Morocco #RoyalVisitMorocco 📸@Reuters @GettyImages
Follow updates here https://t.co/Vpuv2Qhh9j pic.twitter.com/ZfKSJU3XBQ

— Derek Momodu (@DelMody) February 25, 2019
The Duke and Duchess of Sussex, on Monday, enjoyed an early visit to the Moroccan Royal Federation of Equestrian Sports. Pregnant Meghan wore her green-colored Mechanic Jacket while her lower half was clad in skinny black jeans.Along with the outfit, were a pair of black suede boots sure to protect her feet. Meghan also had on a couple of Ecksand stud earrings. Her hair was slicked back in a ponytail.
Right beside the pretty duchess, was her husband who looked impeccable in a pair of grey chinos pants, a puffer jacket, and desert boots.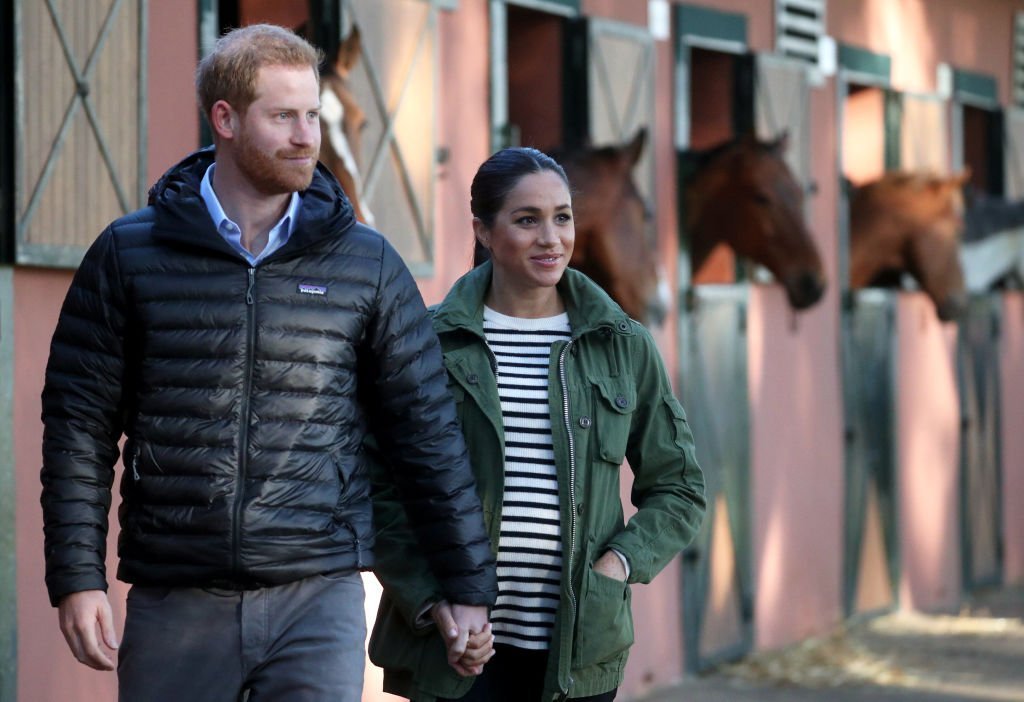 At the country's equestrian club in Dar Essalam, the royal couple was acquainted with the budding programme of Morocco aimed at helping disabled children through the use of equine therapy. The programme was said to be funded by the Moroccan king, King Mohammed.
The equine therapy programme is geared towards helping physically and mentally challenged children. The country's love for horses has been put into promoting the impaired young fellows.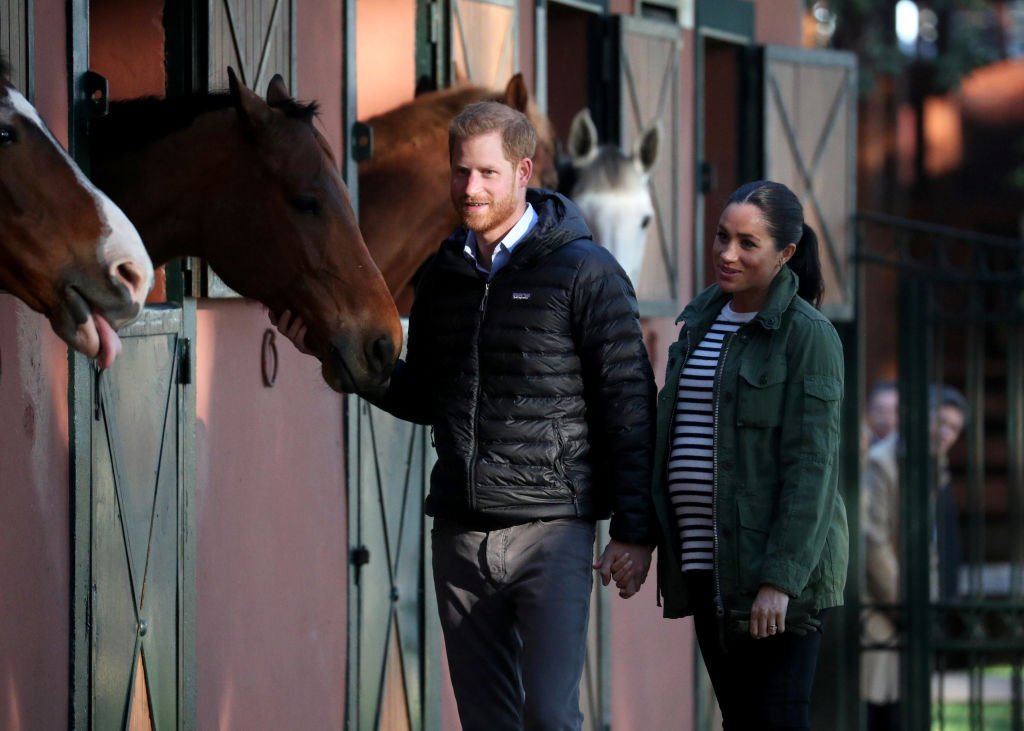 The founder of the therapy programme in Morocco, Louis Broski explained that starting the equine therapy was a challenge as he began with one child, but as time went on, more children were brought in.
"My aim is for all disabled children to be fully integrated into Moroccan society," he said.
The Duchess showed appreciation for the work done saying that she felt it was important. She went on to appreciate the environment of the equestrian club.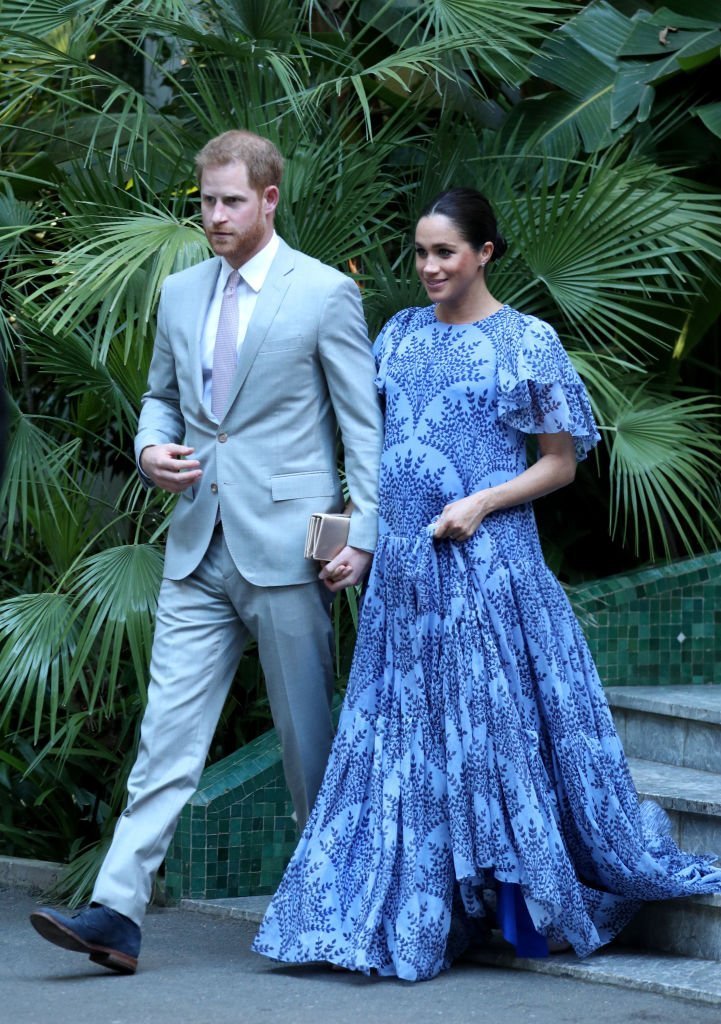 Next, on their voyage, Prince Harry and Meghan paid an afternoon visit to King Mohammed VI of Morocco. The Duchess donned a blue floral print dress with full, floaty length. While Meghan's hair was packed in her signature bun, she completed the outfit with a clutch purse and a pair of nude heels. Her face was adorned in light make-up.
Meghan's Moroccan fashion portrayed her casual and chic sense of style.