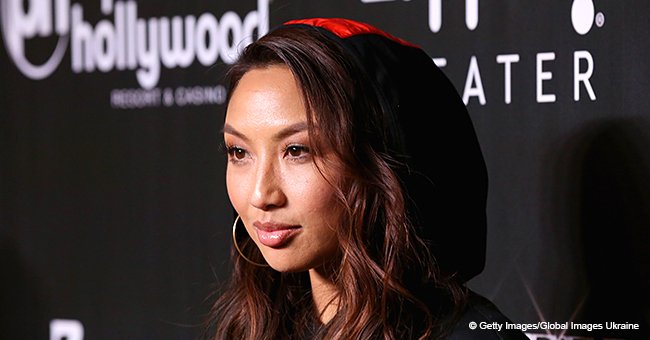 Jeannie Mai Gets Dragged after Revealing She Has Her Grandma Living in a Nursing Home

Jeannie Mai, one of the co-hosts of "The Real," is in the eye of the storm after she revealed that her grandmother lives in a nursing home.
During a segment of the show, Mai explained that she visited her grandmother at the nursing home she currently lives, pointing out that the lady needed some "extra help." Once the host was there, she noticed that the room was somehow "flat and depressing."
After that, Mai pointed out that she decorated it for her grandmother with different things, including a big poster of a "hot Chinese actor she likes." She finished saying that anybody who has a person in a nursing home should decorate the room to lift the spirits.
PEOPLE'S NEGATIVE REACTION
Even though several people considered that Mai's story was cute and it showed that she cared a lot about her grandmother, others took to the comment section to share negative thoughts.
"With all the money you have you shouldn't have her in a nursing home! Make her a beautiful spot at your home and have in-home care come to you! Sad!" one user commented.
"She shouldn't be in a nursing home. You're well, you're mother is well.... she should be living her best life as well," [sic] added a second follower.
"Disgusted by jennie and her family. Wow," pointed out another viewer.
So far, Mai has not responded to those negative comments. What she did break silence on was to the rumors that claim she is dating rapper Young Jeezy after they were spotted together in a club.
MAI AND YOUNG JEEZY'S RELATIONSHIP
"The Real" co-host turned 40 on January 4, and to celebrate such a milestone, she went with a couple of friends to a nightclub. In a photo that Malika Haqq uploaded, Mai appeared posing in front of Young Jeezy, Lori Harvey did the same with boyfriend Trey Songz, and Haqq with boyfriend OT Genasis.
During an episode of "The Real," Mai clarified everything pointing out that while Young Jeezy was "special" to her, they are not dating.
"You guys know that I'm multi-dating and Jeezy and I hang out. He's very special to me. So we don't really have a label to define what it is we're doing. We're just having a good time together," revealed the host.
Apart from that, Mai admitted that when she finds "that one special boo," her fans and followers would be the first to know.
Please fill in your e-mail so we can share with you our top stories!