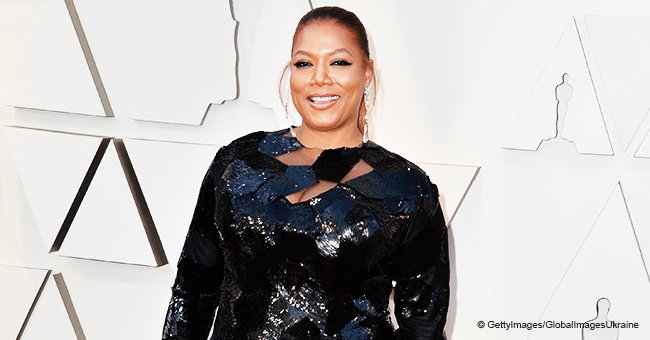 Queen Latifah Invests $14M into Hometown after Mom's Death Amid Rumors about Girlfriend's Pregnancy

Queen Latifah spent a whopping $14 Million on affordable housing in her Hometown. The move comes just after her mom's death and amid rumors that her girlfriend is pregnant.
Actress, Queen Latifah invested a chunk of change in Newark, New Jersey native recently. The news was announced by her company, BlueSugar Corporation.
The company revealed that are working to develop affordable housing for the residents of Brick City. BlueSugar Corporation is partnering with GonSosa Development on a $14 million project.
The project reportedly includes plans for 20 three-family townhomes and another mixed-used building with an additional 16 units of affordable housing. It will also have a fitness center and commercial space for nonprofit community organizations.
Cristina Pinzon, a spokeswoman for the project, said:
"They understand how difficult it is to make ends meet for many residents and want to be part of the solution. They remain dedicated to making life better in communities like Newark."
The company went on to reveal that the townhomes should be rented at the market rate. The starting price will be $1,800.
Affordable units will be priced according to the renter's income. The development project aims to break ground this summer.
The first phase is scheduled to be completed in December 2020. The stunning actress is not the only star investing in Newark. '
NBA legend Shaquille O'Neal revealed he was also working with developers on two massive projects. One is a 22-story apartment complex near the New Jersey Performing Arts Center, and the other is a 33-story building adjacent to Newark Penn Station.
Latifah's announcement comes in the midst of rumors that her partner, Eboni Nichols is expecting a child. It also comes just after Latifah's mother had died.
There have been many claims that Nichols was flaunting a baby bump. It was reported by Radar Online that she and Queen Latifah are engaged and are expecting their first child together.
Neither Latifah nor Nichols have confirmed or denied the claims. They have been linked to each other for almost five years.
Please fill in your e-mail so we can share with you our top stories!