New Internet Challenge Leads Parents to Throw Cheese Slices at Their Babies
The internet is known for being a particularly weird place, but people from all over the world seemed to have found a new challenged to take part in - the "Cheesed Challenged."
There are currently several people taking on this challenge, which simply consists of throwing a slice of processed cheese at a child.
It has been reported that it all started after a Twitter user posted a video of a baby boy being hit in the face with a sticky slice of what appears to be cheddar cheese.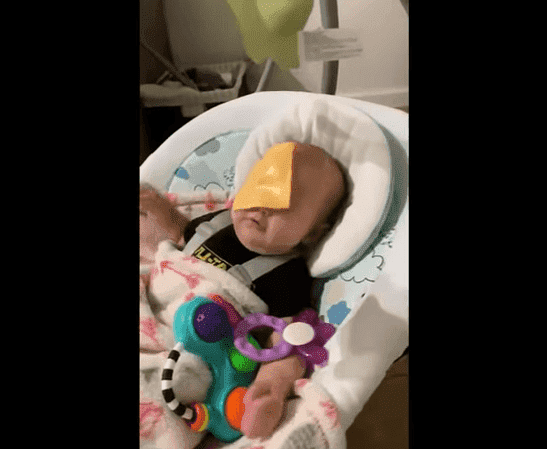 A VIRAL SENSATION
The video immediately went viral on social media, gathering over eight million views and thousands upon thousands of shares, but it didn't last long.
The user, whose identity is yet to be revealed, later deleted the clip and admitted that the baby was not his baby brother and that he had found the video on Facebook.
just to let you all know, that cheese tweet isnt my lil brother and ive deleted it🤧 didnt expect it to get THAT viral lmaoooo

— eX Holmes (@unclehxlmes) March 1, 2019
THE VIDEO STARTED A CHAIN OF OTHER CLIPS
But this revelation didn't stop people from attempting to mimic what they saw in the video. Ultimately, all that is needed is a slice of cheese and a child willing (or not) to sit nearby and get hit with the cheese.
While most children laughed after being targeted, some started crying, but some of them of them just seemed shocked and confused about what was going on.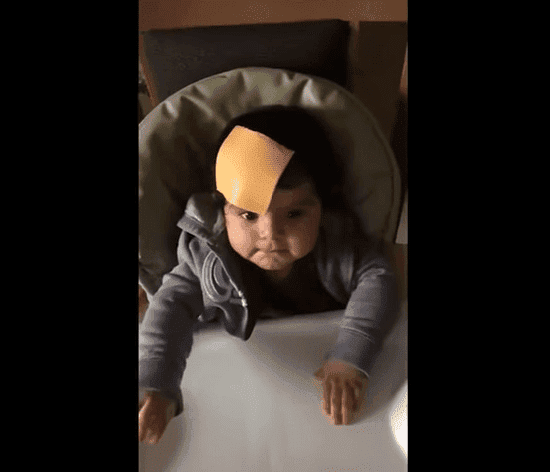 The challenge is supposed to be funny, but there have been people who voiced their concerns, such as Twitter user Trinky, who claimed that the child in the original video might grow up with a phobia to cheese.
A VERY GRIM AND SCARY CHALLENGE
Still, the "Cheesed Challenge" is infinitely better than the "Momo Challenge," the game that continues to raise alarms all over the world due to how creepy and dangerous it is.
Children and teenagers are being contacted through Whatsapp by a figure named Momo, which seems to be a girl with bird features, black long hair, huge eyes and a big wide grin.
‼️MOMO CHALLENGE‼️

This Momo video on YouTube scares me bec my 9 year old cousin watches videos on YouTube A LOT. So when i showed him a picture of Momo and asked him if he knows who it is, he looked scared and said "that's Momo" pic.twitter.com/k4npTByqvR

— Dainty Peñas (@daintyfayenoami) February 27, 2019
The character will then challenge people to hurt themselves or something bad will happen to them or those they love. This game is extremely dangerous and parents should be on the lookout for it as it can lead to suicide.