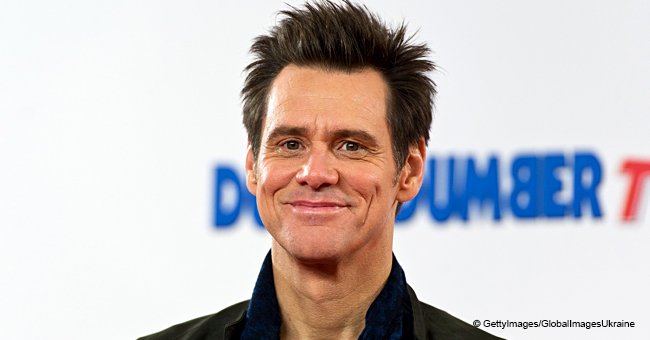 Jim Carrey Mocks Trump's 'CPAC of Lies' Speech with Bizarre New Artwork

Famous actor, Jim Carrey blasted American President, Donald Trump in his latest twitter post, which includes a taunting artwork.
Jim Carrey, a vocal critique of Donald Trump, the president of the United States of America, recently took to Twitter to express his displeasure in the speech that Trump rendered during the Conservative Political Action Conference (CPAC).
The conference which takes place every year was slated to hold this year from February 27th to March 2nd and is usually attended by conservative activists. This year's edition was graced with a two-hour speech from President Donald Trump.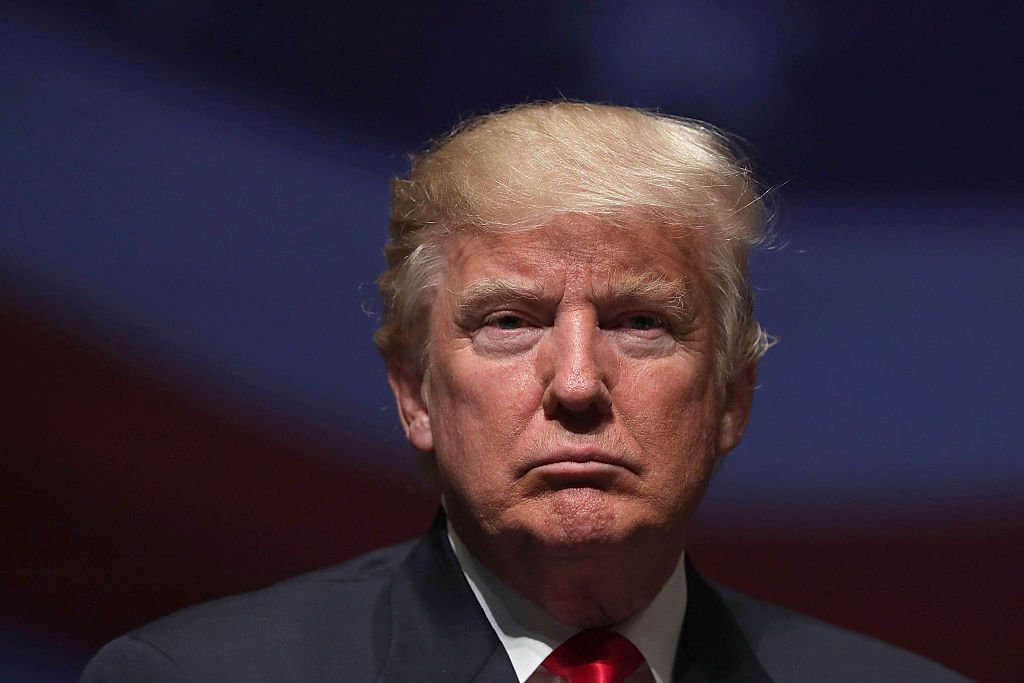 Donald Trump holds Campaign Rally in Virginia Beach | Photo: Getty Images
The speech was the main focus of Jim Carey's shot at Trump when he posted a tweet that branded a cartoonish artwork of the American public servant. The tweet also had the caption:
"Two and a half hours of manic logorrhea. Brought to you by the makers of Adderall!"
It isn't the first cartoonish artwork on Jim Carey's twitter timeline. As a matter of fact, his timeline is flooded with a lot of artworks.
Each artwork resembles the political character that he decides to criticize, and Donald Trump has been one of the central figures recently!
Over ten photo-illustrated posts that are directly linked to trump have been released this year via Jim Carrey's twitter handle.
Jim Carrey's most recent tweet was released several hours after Donald Trump's speech, but its impact was still felt, as it sent ripples through twitter. The tweet was embraced by most of his fans and those that shared a similar view on Donald Trump's speech.
A significant amount of Twitter users applauded Jim's criticism of trump and his use of the word "logorrhea," in the comment section of the post.
The artwork also had the words "CPAC of lies" printed in white block letters. Jim played on words, as the expression "CPAC of lies" is referring to the term "pack of lies."
Jim Carrey, among other celebrities, has spoken out against Trump severally. It was no surprise that he gave a digital scream this time.
Another situation where Jim Carrey showed his disappointment in Trump was when he took stock of Trump's records in another blunt tweet a few weeks ago! President Trump has critiques as he has supporters. This is normal for any public figure. Jim Carrey has made where he stands clear.
Please fill in your e-mail so we can share with you our top stories!