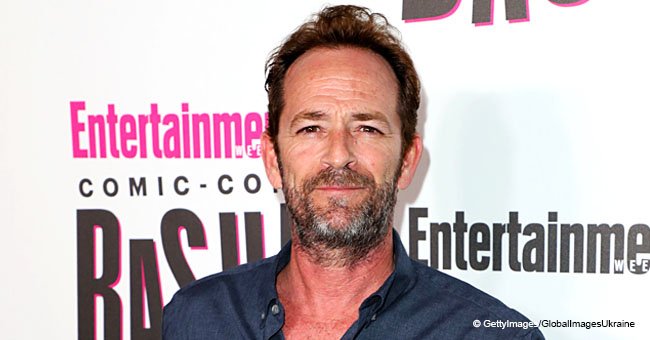 Luke Perry's Hometown Friends Describe Him as Person Who 'Never Changed' after Becoming Famous

Longtime friends of Luke Perry remembered the actor as a down to earth guy who always stayed true to himself.
The former "Beverly Hills 90210" star died on Monday, February 4 after suffering from a stroke last Thursday at his Sherman Oaks home.
Perry was only 52 when he passed. He had several longtime fans as well as new ones from his role on the show "Riverdale."
The actor also left behind many friends who grew up with him in his hometown of Fredericktown, Ohio. Like others, they were devastated by the death of Perry who they said had never changed.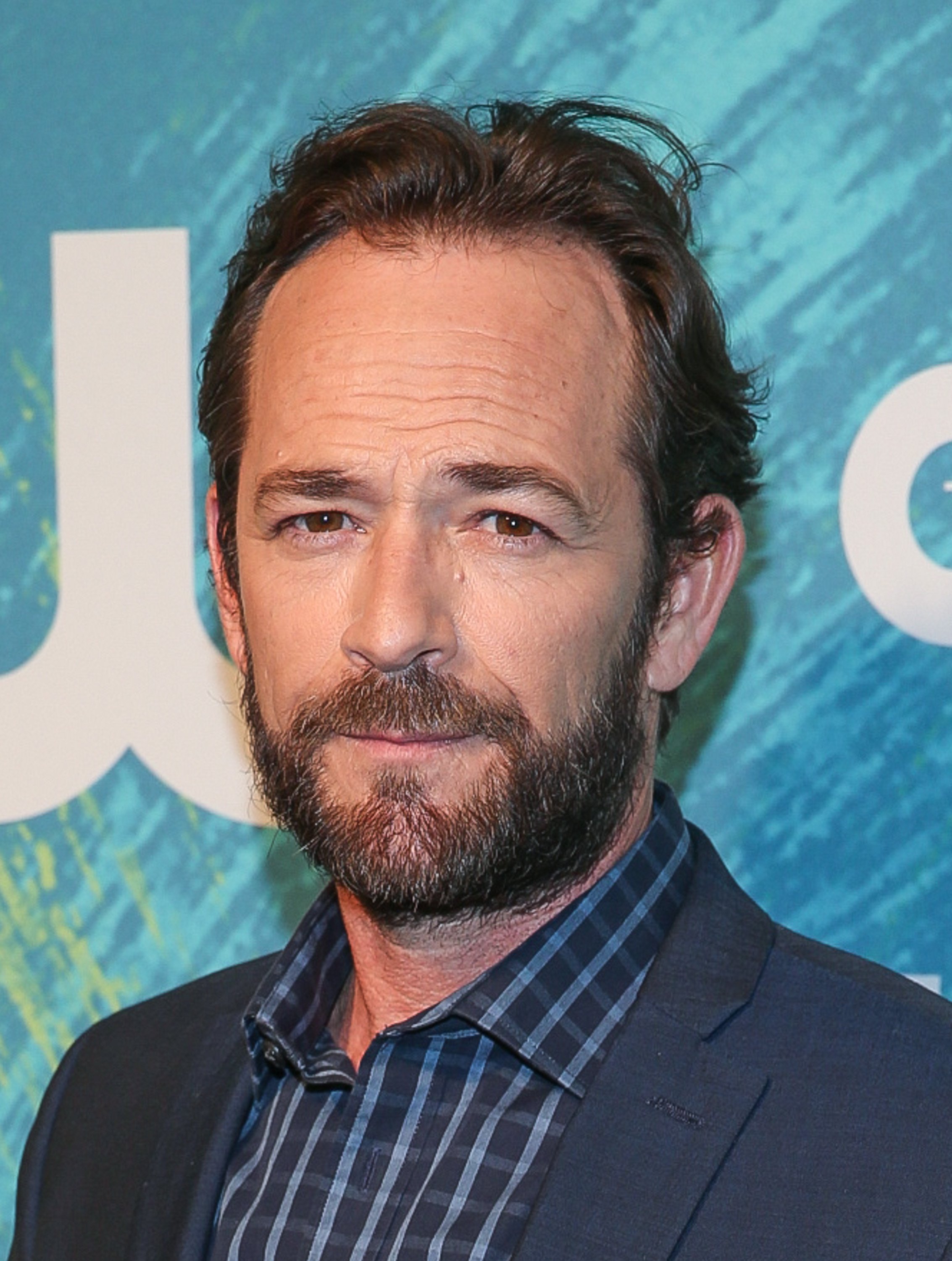 Luke Perry the CW Network's 2016 New York Upfront
Rachel Mackall has known Perry personally for years. When asked about his fame over the years, she said of the father of two:
"He was always pretty low-key about it. He was usually with someone in his family. He loved his kids. He would talk about them nonstop."
The last time Mackall spoke to Perry was when he passed by her restaurant and bar business at Door 142 in the city.
She continued: "When he came to town, people wouldn't treat him differently. He never changed, so no one ever had a reason to treat him like he had."
Beth Corba also grew up with Perry. The two went to Fredericktown High School together. Corba said, "he was like a brother" to her, hence she wasn't a victim to the actor's irresistible good looks and "never had a crush" on him.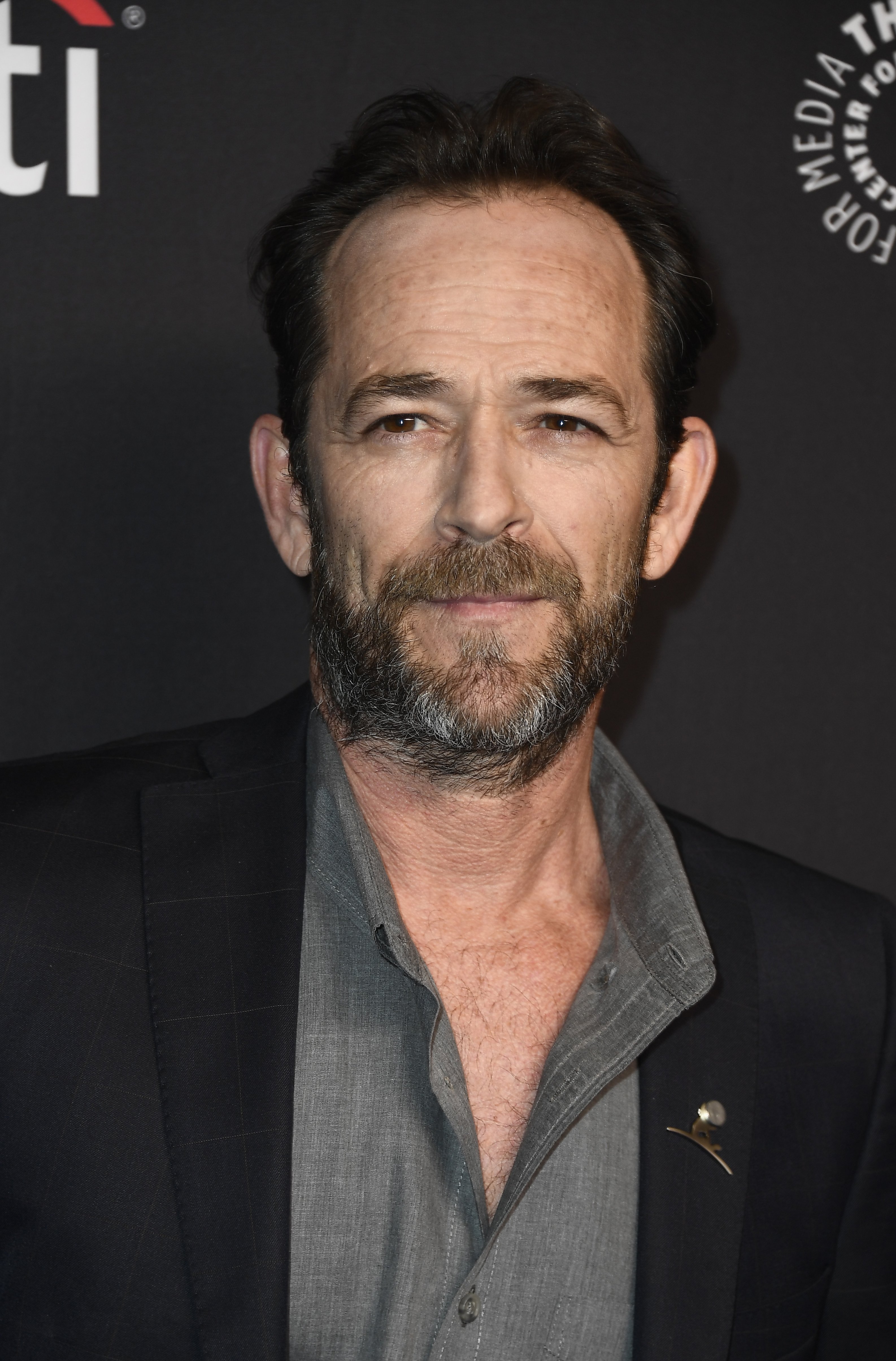 Luke Perry arrives for the 2018 PaleyFest Los Angeles | Photo: Getty Images
She added:
"It's been a few years since I saw him. He was always adorable and always so fun. He had girlfriends but most of us just saw him as that goofy kid. After he was a celebrity, he would come to the Tomato Show and you could stand there and just talk to him. Sometimes people would line up to talk with him and I'd say, 'I need to let you go' and he would grab my hand and say, 'No, stay here.' "
She made sure to mention that Perry "would have done anything for anybody." According to Corba, "he was a star to begin with and he knew it and we knew it."
She shared a touching story of Perry and his friends:
"He was always a prankster and always putting on a show (in school). One time, we took a limo out onto the field for homecoming and he popped out of it in the Freddie Bird costume and we acted like his bodyguards. The crowd went wild. He always had that big, sweet personality and he never changed."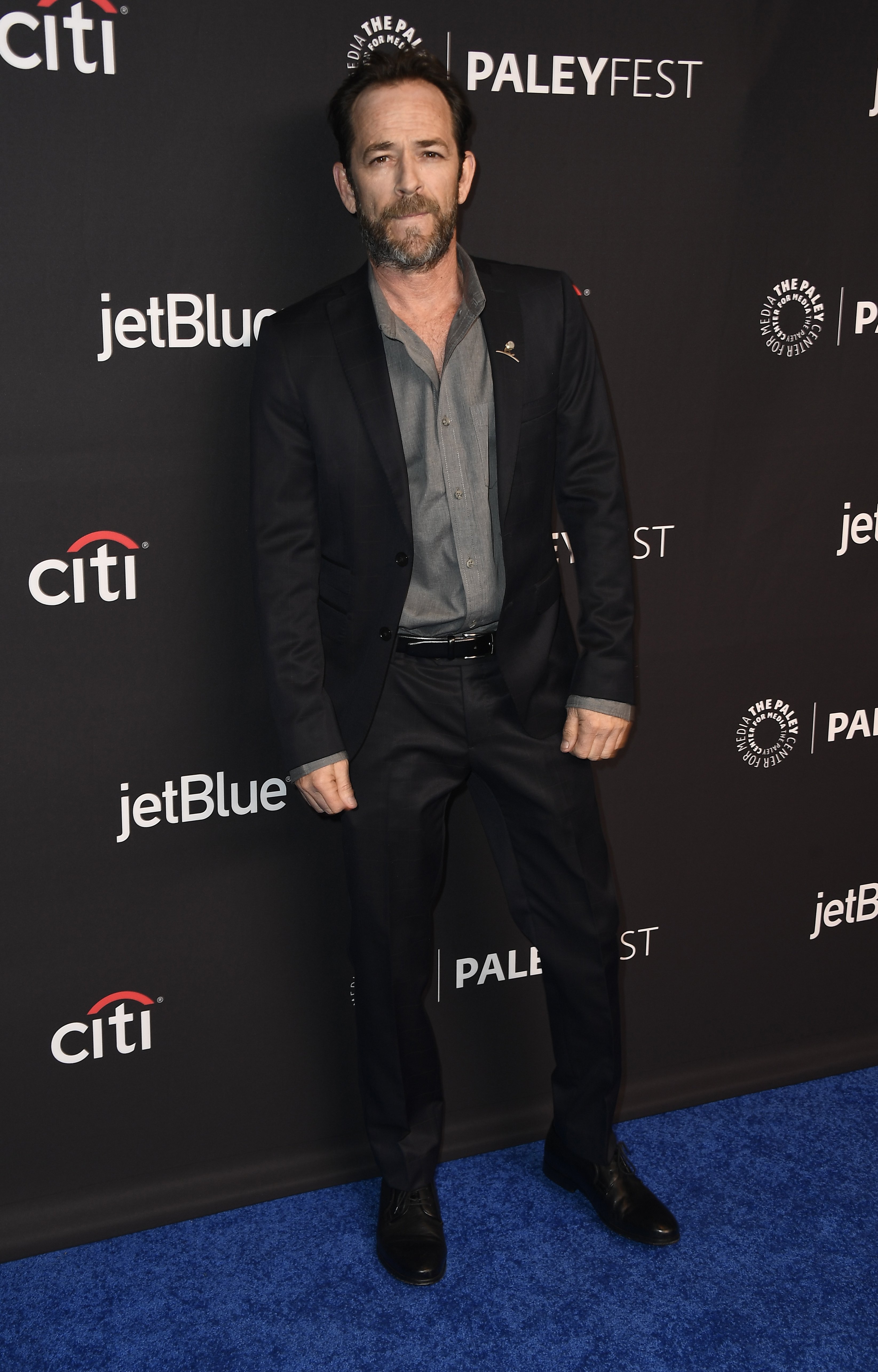 Luke Perry arrives for the 2018 PaleyFest Los Angeles | Photo: Getty Images
As regards his death, Mackall said:
"We are totally devastated about his death. It hasn't even really sunk in yet. He loved his life, his kids, his family. He never stopped being 'hometown' and we loved him for it."
In addition to the friends and celebrities alike who shared tributes toward Perry following his death, there were two former co-stars who kept in touch.
Tori Spelling and Jennie Garth reportedly texted the actor a mere week before he passed. As his hometown buddy mentioned, Perry loved sharing about his kids.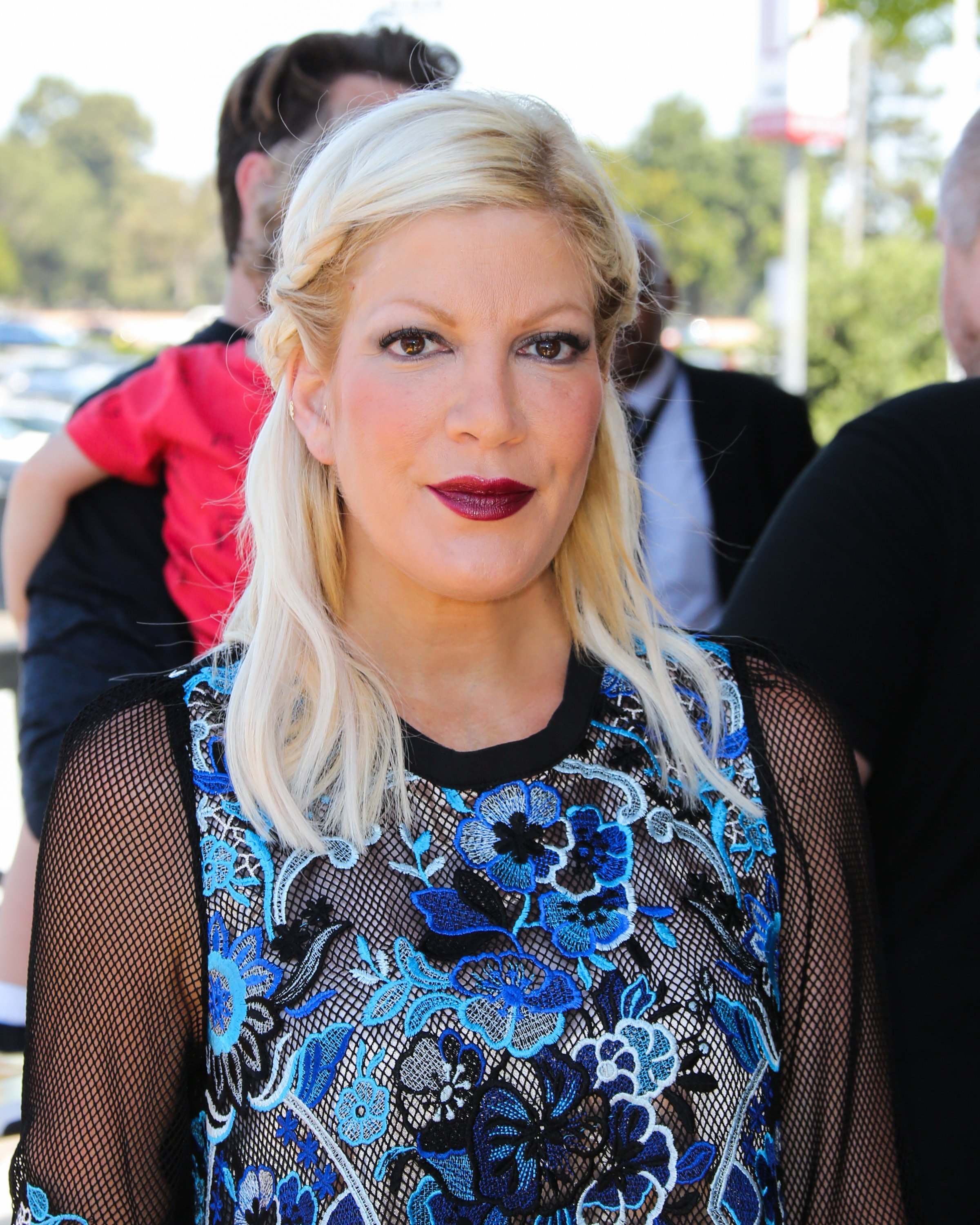 Tori Spelling, former actor of Beverly Hills 90210 | Photo: Getty Images
Garth received a photo of Perry's daughter Sophie, who was on a trip to Malawi before she rushed over to be at her father's side as he passed. Spelling, 45, regurgitated the fact that Perry admired his children.
She said:
"He adored his kids beyond words. Luke was one of the kindest and most humble human beings I've ever known."
Shannon Doherty, another former co-star, was also eager to share her memories of the beloved star. Speaking of a lunch date the two shared in February, she said:
"He chose the restaurant based on who would allow his dog. I walked in and there he was, smiling, with his dog Penny and her bed under the booth, happy as can be."
Of course, several of Perry's young and old fans were also mournful as they posted throwback photos and videos online. One person said that he was "the heartthrob of [her] late teens and [she's] just so incredibly sad."
Moments before his death, family including fiancée Wendy Madison Bauer, Perry's mother Ann Bennett, his stepfather Steve Bennett, his brother Tom Perry, his sister Amy Coder, and his ex-wife Minnie Sharp stood at Perry's side.
Please fill in your e-mail so we can share with you our top stories!