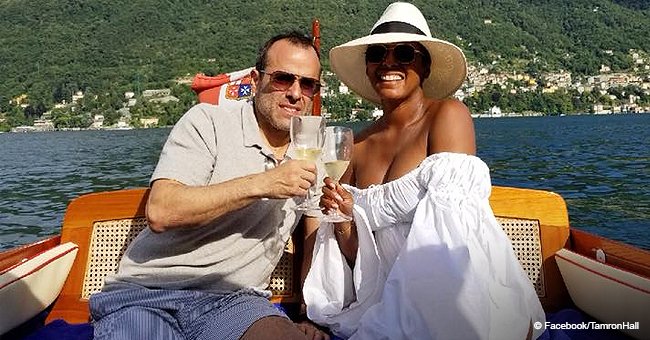 Meet Tamron Hall's New Husband and the Father of Her Unborn Child, Steven Greener

It came as a real shock for Tamron Hall's fans when she announced that she was married AND expecting her first child with a man called Steven Greener. While they've expressed their happiness for the 48-year-old, they've also posed questions asking who exactly Steven Greener is.
Tamron Hall has always been a very private person, only revealing small hints about her personal life. The last time she announced she was dating someone, it was back in 2017 through the "Steve Harvey Show," where she revealed she was dating someone from the entertainment industry.
Since then, she's kept quiet about the whole ordeal, but now, she's finally showed off her husband, Steven Greener, in a couple of posts she shared on social media.
Greener is a music executive who leads Primary Wave Entertainment's talent department, responsible for shaping the careers of Fantasia Barrino, Will Smith, and the late Bernie Mac. He was also credited for being a producer on "The Bernie Mac Show" and "Soul Men."
A good two years after Hall revealed their relationship, it seems their lovely family is getting bigger, much to her excitement.
A DOUBLE-WHAMMY ANNOUNCEMENT
A couple of days ago, Tamron shocked the world with a double announcement for her secret marriage and pregnancy. The ecstatic Hall shared the news on social media, revealing that she was 32 weeks pregnant, a "safe place" in which she can finally announce the pregnancy. During her revelation, she also dropped another bomb, referring to Steven as her husband, something that the media knew nothing about before.
"It's clear a daytime talk show isn't the only thing I've been trying to produce! My husband Steven and I are beyond excited!"
It's been a busy couple of months for Hall, who hasn't just been busy with her pregnancy and marriage. Hoping to keep her career afloat, she is producing a new daytime talk show, "Tamron Hall," set to premiere on September 2019.
Please fill in your e-mail so we can share with you our top stories!