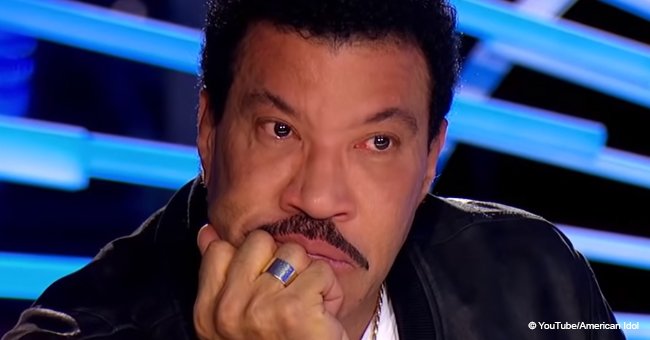 Blind Singer with Touching Story Left 'American Idol' Judge in Tears after Her Powerful Audition

The performance of a blind singer on "American Idol" was so touching that judge Lionel Richie was brought to tears. He even stood up and did something special at the end of it.
As Shayy Winn took the small stage on Wednesday night, nobody anticipated the sound that was about to come out of her. The Virginia teenager sang "Rise Up," by Andra Day.
Before that, 17-year-old Winn described her journey from having sight to going blind. It happened just one year ago and at the time Winn wondered, why her?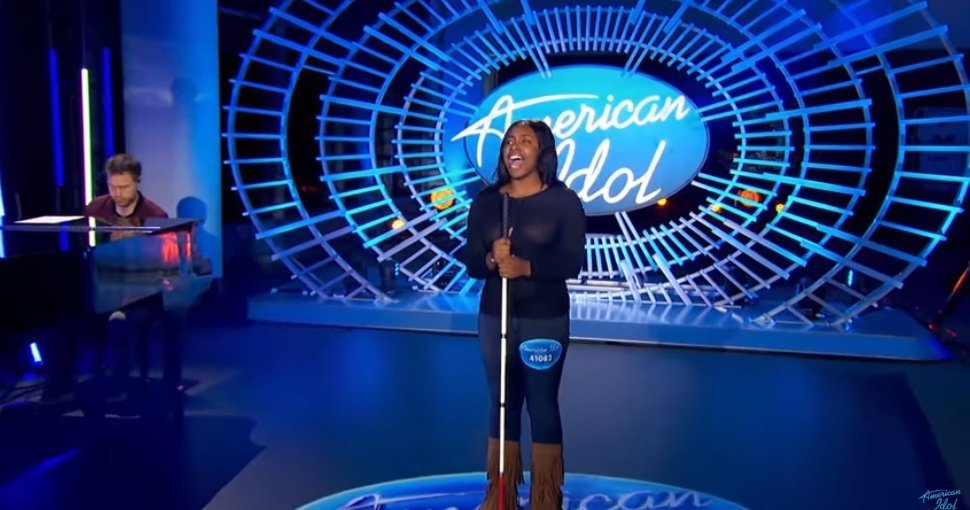 Shayy Winn performing for American Idol on February 6, 2019 | Photo: Getty Images
She said:
"A year ago I started complaining to my mother about not being able to see the whiteboard. I said, 'Oh man, I gotta get glasses now.'"
But it was much worse than Winn thought. When she went to get checked out, the doctor told her, "you have to go to the ER now."
She continued:
"I got dragged to my MRI and that's where they found that I had a tumor in my brain."
Doctors did their best, but eventually, Winn was declared legally blind. Her classmates dealt with her new situation horribly and bullied her.
She explained:
"The kids were, like, so cruel. They'd call me names. They would kick my cane, they would push me. I asked my mom at one point like, 'why did that happen to me?'"
Thankfully, Winn had a support group in her family and newfound friends. The optimistic girl said she "was making the best of what [she'd] been dealt."
On Wednesday night, she also did the best she could with her vocal abilities. All three judges including Katy Perry and Luke Bryan were shaken. Lionel Richie was especially moved, with tears clearly seen in his eyes.
When Winn finished singing, Richie told her: "You have wrecked me. I am just telling you." Then went up to the courageous teen and gave her a warm hug.
Bryan added his comments by saying, "We cannot teach letting the music flow straight from the soul, and that's what you did."
In a more serious judgment, Richie described Winn's performance:
"You're a lesson to us all. You deliver your spirit and you've touched me. Katy and I, we don't cry together... we are in love with you."
Of course, Winn was sent through to the next round in Hollywood. Perry assured her that she had "earned this one hundred percent [and was] meant to be here."
Another performer who stole the hearts of the judges earlier this week was Alejandro Aranda. Not only could the 24-year-old sing, but he also played two instruments during his audition.
A flawless vocal show of an original song named "Out Loud" was accompanied by professional playing on the guitar. Yet it didn't end there. Richie made a special request to the talented young man.
He asked Aranda to play something else on the piano. With some hesitation, because he hadn't played "in a minute," Aranda again displayed his abilities and blew the judges away.
Wednesday night's show reminds us of another time a former "American Idol" judge cried on the show. Back in October 2018, Steven Tyler visited to celebrate his 64th birthday.
The hosts gave him a show featuring a surprise appearance from bandmate Joe Perry. As Tyler looked on with tears in his eyes, Perry played a rock version of "Happy Birthday" for him on the guitar.
Co-host Jennifer Lopez gave Tyler a hug to get through the emotional occasion. Tyler's daughters Liv and Chelsea, his son Taj and his grandson Milo were in the crowd cheering on.
"American Idol" is certainly a show that has made and continues to make amazing memories for stars and soon-to-be stars alike. We hope that Winn is successful as she continues her journey on the show.
Please fill in your e-mail so we can share with you our top stories!