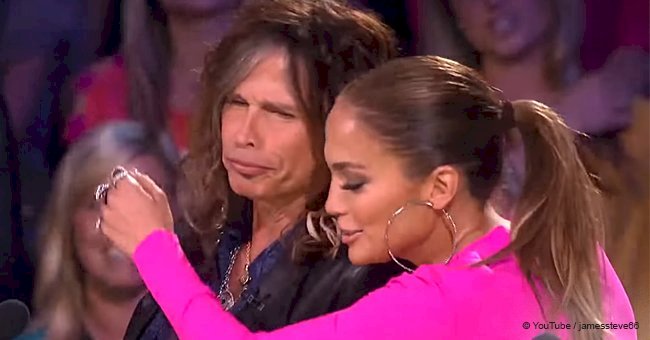 Steven Tyler almost cried after a special tribute he got on 'American Idol'
Aerosmith frontman Steven Tyler, who was also a judge on "American Idol" in 2012, was surprised on the hit singing competition with a special guest. It was an emotional moment.
At the time, Tyler was celebrating his 64th birthday. To show how special he was for the entire production team, they gave him a little surprise on the show.
With host Ryan Seacrest seated beside him in front of the judge's table, Seacrest explained towards the end of the show that they prepared something for Tyler, and it was their way of wishing one of the world's biggest rock icons a happy birthday.
Tyler was asked by the host to turn around and face the stage. When he turned, he saw the show's top 10 finalists during that season standing on the center of the stage.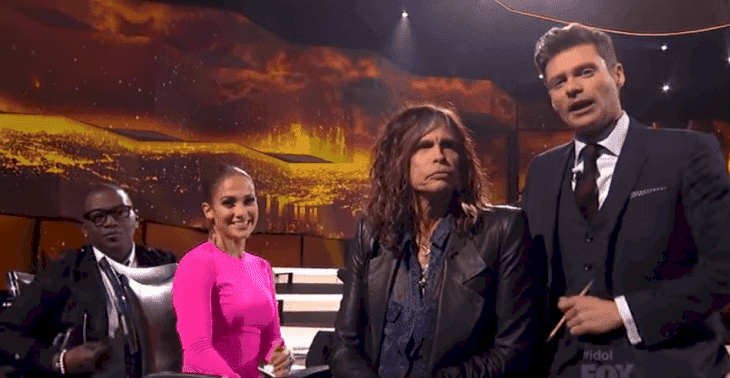 Source: YouTube/ jamessteve66
for more details and updates.
Perhaps Tyler had already assumed that the contestants were going to sing to him since each of them held microphones.
Although, he was stunned when the hopefuls parted and revealed a special guest. It was Joe Perry, Tyler's Aerosmith bandmate.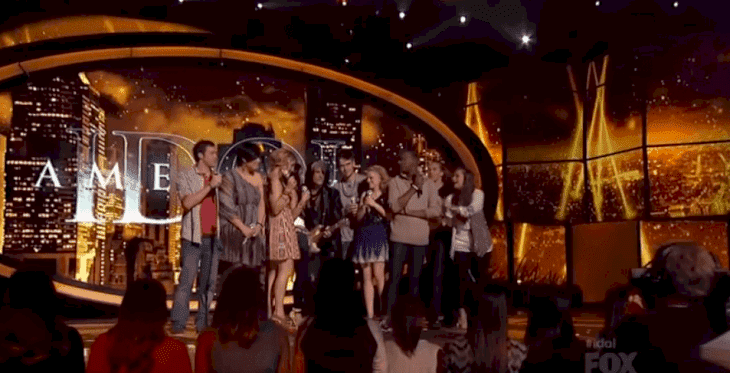 Source: YouTube/ jamessteve66
Holding his guitar and dressed in all black, Perry stepped forward and grinned at Tyler.
"I didn't know what to get you for your birthday, so I guess this'll have to do," said Perry on the microphone.
As the camera focused on Tyler, he appeared as if he was on the verge of tears. His fellow judge, Jennifer Lopez, was hugging him and seemed to be very happy for Tyler.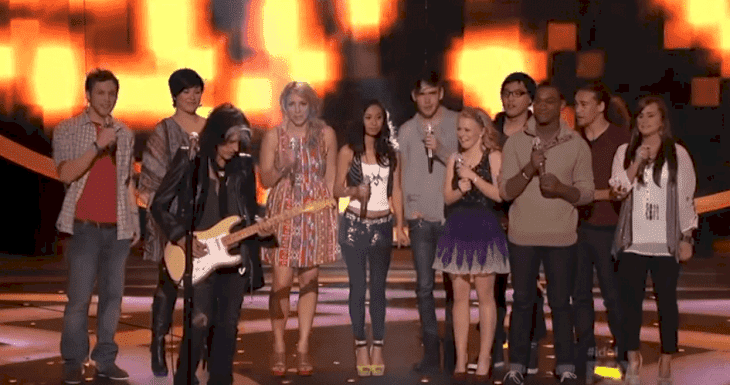 Source: YouTube/ jamessteve66
It was truly a precious moment, and everybody in the room seems to have felt that heartwarming feeling, including the audience.
Tyler barely got himself together when Perry strummed his guitar and started playing a rock version of the "Happy Birthday" song with the top 10 hopefuls singing behind the guitarist.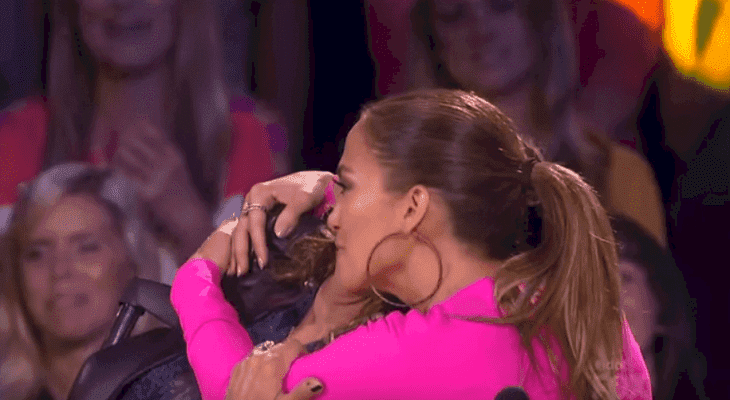 Source: YouTube/ jamessteve66
Tyler's daughters Liv and Chelsea, son Taj, and his grandson Milo were also present and seated with the crowd.
The Aerosmith singer must have felt so happy to be surrounded by so many people who are dear to him on his special day.
This year, on March 26th, Tyler celebrated his 70th birthday.
In other related news, Tyler made a little girl's birthday wish come true when he dedicated a "Happy Birthday" song to her while they were both on the same Southwest Airlines flight.
Tyler was seated in front of the seven-year-old girl, and her mother approached Tyler and asked him if he could sing to her. He happily obliged.
Please fill in your e-mail so we can share with you our top stories!