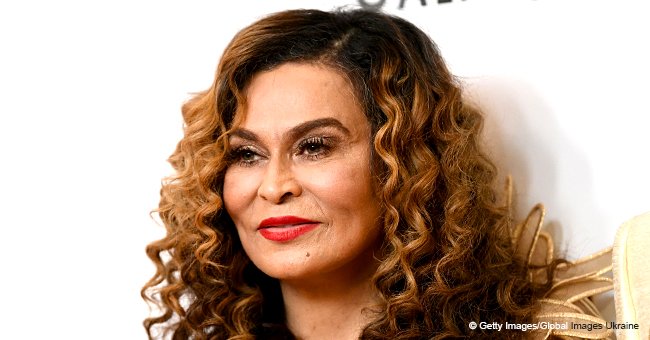 Tina Lawson Gave Exciting Update about Beyoncé's Twins, Said Rumi Was 'Going to Rule the World'
Since Beyoncé and Jay-Z have been mum about the development of their twins, Sir and Rumi, Tina Lawson has taken on the job of updating fans about the 1-year-old toddlers. She says they already have strikingly different personalities.
The proud grandmother gushed about the kids on a recent interview with US Weekly at the National CARES Mentoring Movements For the Love of Our Children Gala.
She revealed that Sir and Rumi already have entirely different personalities, like day and night.
"The girl is really just going to rule the world," Tina said, "And the boy is kind of laid back and chills like the dad."
KEEPING THE KIDS OFF THE SPOTLIGHT
Beyoncé and husband Jay-Z welcomed the twins in June 2017, after holding the pregnancy under wraps for months. The proud parents have worked hard to keep the kids out of the spotlight, and there are only a few pics out there of the twins, both shared by Queen B.
The "Formation" singer announced her pregnancy in the most epic way, with a post of her pregnancy bump on Instagram. She captioned the Madonna-inspired image:
"We would like to share our love and happiness. We have been blessed two times over. We are incredibly grateful that our family will be growing by two, and we thank you for your well wishes. - The Carters."
OLDER SIS IS A STAR ON THE MAKING
The twins joined the couple's eldest daughter, Blue Ivy, who is already a star on her own accord.
Lawson said of the girl: "She's the Queen B. The second Queen B."
The 65-year-old fashion designer had stated before that Blue is showing signs of talent, but she's still too young to know if she wants to pursue a career in the entertainment industry, like her famous parents.
"But whatever she wants to do, she will definitely be able to do it because she's good at a lot of things," Tina added.
THE BEAUTY OF PREGNANCY IN BEYONCÉ'S WORDS
Talking about her second pregnancy for her Vogue issue last September, Beyoncé revealed that she had to go under an emergency C-section because her health and her babies' health was in danger.
"We spent many weeks in the NICU. My husband was a soldier and such a strong support system for me. I was in survival mode and did not grasp it all until months later. Today I have a connection to any parent who has been through such an experience," she wrote.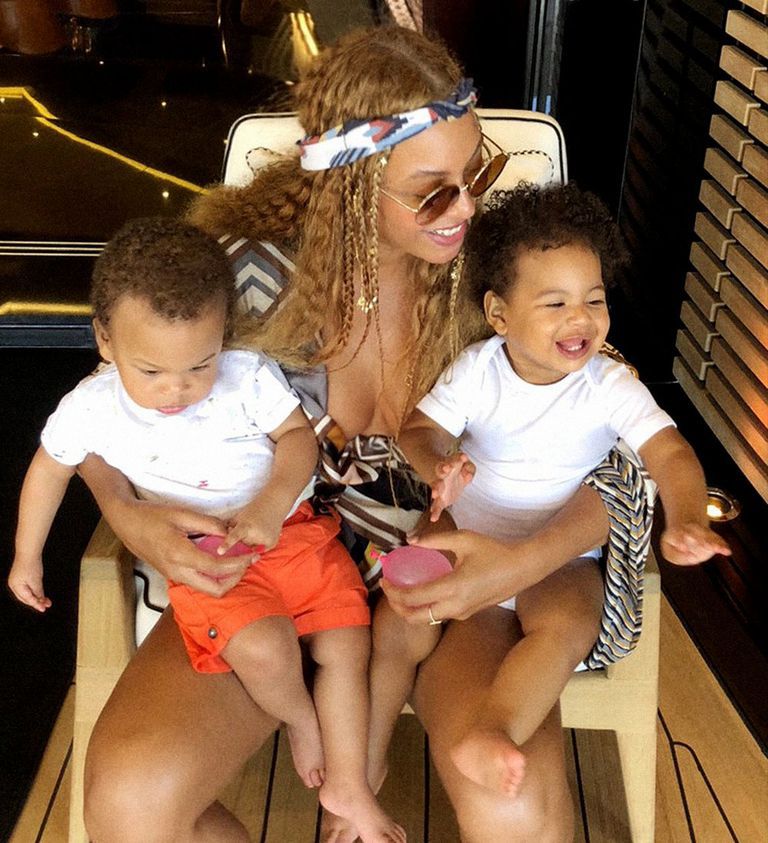 Beyoncé with twins, Sir and Rumi Carter, July 2018. | Source: Beyonce.com
Knowles, who faced rumors of a fourth pregnancy during her "On The Run II" tour last fall, revealed that the twins' pregnancy made several changes in her body that she learned to embrace. "To this day my arms, shoulders, breasts, and thighs are fuller," she revealed.
And continued:
"I have a little mommy pouch, and I'm in no rush to get rid of it. I think it's real. Whenever I'm ready to get a six-pack, I will go into beast zone and work my ass off until I have it. But right now, my little FUPA and I feel like we are meant to be."
A few months later, it seems like the 37-year-old has started working out, as she's looking better than ever in several of her recent Instagram pics.
Please fill in your e-mail so we can share with you our top stories!