Doris Day Opens up about Losing Her Only Son 14 Years after His Death
Legendary singer and actress Doris Day opened up about losing her only child, son Terry Melcher, who passed away on November 19, 2004.
Melcher, an acclaimed musician and record producer, died at his home of melanoma, after a long illness. He was 62 years old.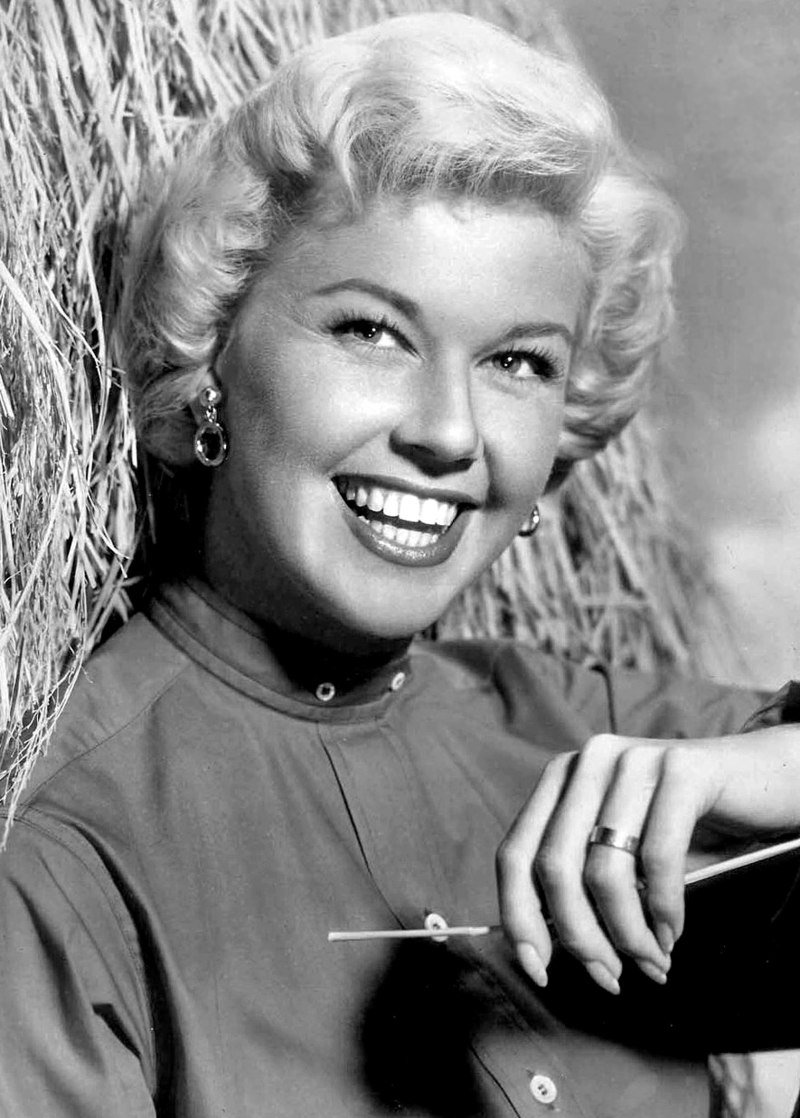 "I think the best is yet to come! I'm so proud of the strides we've made — and continue to make — in the animal welfare community."
Melcher, who was instrumental in shaping the 1960s California Sound and folk-rock movements, was survived by his wife, Terese, his son, Ryan Melcher, and his mother, Day.
In an interview, Day opened up about her painful loss, saying:
"My son was the love of my life. We talked every day, and I miss him very much. [But] we can't change the past. I think you have to get through the bad times to appreciate the good things in life. I've had my share of both, and I always say, 'I'm like one of those dolls with the round bottom: If life deals you a blow, you just have to bounce right back!'"
Day worked on "The Doris Day Show" from 1969 until 1971. In 1973, the show came to an end. Day then decided to retire from the entertainment industry and she became an animal welfare activist. Nowadays, one thing that comforts her is the appreciation she still gets from fans.
"I don't understand it, but I love it, and I'm very grateful for it," said Day. "It means more to me than I can say, and I love them all… It's been a wonderful life, and I'm not finished yet. I think the best is yet to come! I'm so proud of the strides we've made — and continue to make — in the animal welfare community."
Doris Day is celebrating her 96th birthday!
"I am blessed with good health and so fortunate to be surrounded by loving friends and fans"
The festivities began on March 29 with a fan-run bingo night at the Cypress Inn. pic.twitter.com/ceBQlPqiom

— Old Hollywood 🎬 (@oldhollywoodz) March 31, 2018
Day believed that she is blessed with great wellbeing, which originates from the fact that she likes to stay active, even as she has gotten older. Strolling with her beloved dogs is one of the activities she enjoys to keep fit. 
Day has been married four times. From March 1941 to February 1943, she was married to Al Jorden, a trombonist. Her only son Melcher resulted from this marriage.
The actress' second marriage was to saxophonist George William Weidler, from March 30, 1946, to May 31, 1949.
On April 3, 1951, she married Martin Melcher. This marriage lasted until Melcher's death in April 1968. Day's fourth marriage, from April 14, 1976, until April 2, 1982, was to Barry Comden.