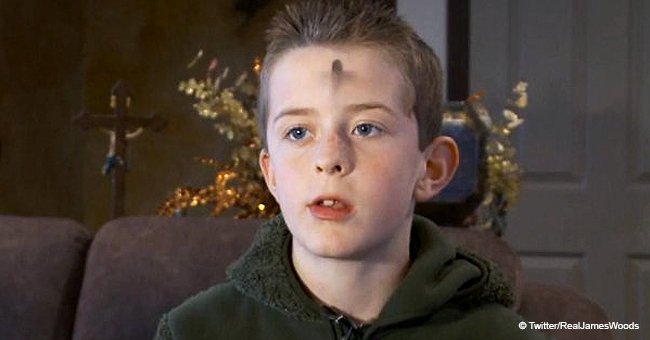 Utah Teacher Compels Student to Wipe off Ash Wednesday Cross on His Forehead

A Utah teacher is under fire for her careless actions. She reportedly instructed one of her students to clean off an Ash cross marked over his forehead.
March 6 was Ash Wednesday, an important day marked as holy for Christians as it is the very first day of Lent, the six weeks of penance observed in preparation for Easter.
In observance, William McLeod received an Ash Wednesday cross on his forehead. On getting to school, however, he found that he was the only student bearing the mark.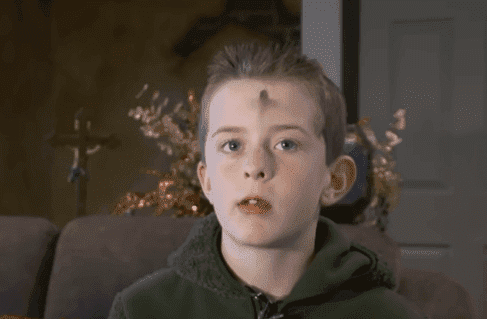 William McLeod, boy who was asked to clean off the ash cross on his forehead | Photo: YouTube/ News Live Now
Williams reported that his teacher, who remains anonymous, pulled him aside in confrontation. And despite his attempts at emphasizing the importance of the symbol, she wouldn't listen and adamantly instructed him to get the mark off.
The boy said:
"She took me aside, and she said, 'You have to take it off.' She gave me a disinfection wipe — whatever they are called — and she made me wipe it off."
When the school's principal learned of the encounter, he reached out to the McLeods with a sincere apology. In response to the incident, William's grandma said "I was pretty upset."
She also went on to say she received a call from the teacher and "asked her [the teacher] if she read the Constitution with the First Amendment, and she said, no."
The unnamed teacher's actions has elicited various reactions from people, and the "Davis School District" has apologized for the misunderstanding. They have rebuffed her thoughtless actions stressing that students of all religions should feel welcomed.
A spokesperson for the district, Chris Williams, said:
"Why that even came up, I have no idea when a student comes into school with ashes on their forehead, it's not something we say 'Please take off.'"
Comments on a "Fox News" article has readers venting frustration at the incident. One, William1820, wrote:
"So, we can wear a yarmulke, a burka, whatever, but not an ash cross. Got it."
Another, @Barry61, wrote:
"Omar can have a scarf on her head in the US Congress, but a 4th grader can not have ashes on his head on Ash Wednesday...what a sick country we have become!"
According to sources, the teacher in question faces the possibility of disciplinary action. She has, however, written William a letter of apology even going ahead to attach candy! His grandma has expressed hopes that such will not repeat itself.
Please fill in your e-mail so we can share with you our top stories!