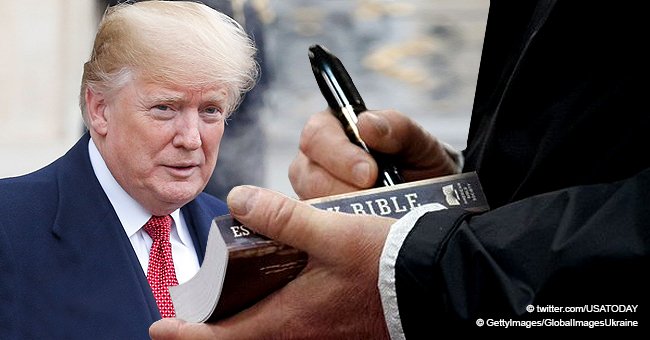 Donald Trump Signs Bibles for Tornado Survivors in Alabama
The United States President was recently in Alabama for after the southern state was hit by a violent tornado that claimed the lives of 23 American citizens.
On Friday, March 8, 2019, Donald Trump landed in Fort Benning and paid tribute to the victims by visiting a memorial with 23 crosses at Providence Baptist Church.
It has been reported that, once inside, the American leader agreed to sign several bibles handed to him by survivors of the tornado, who had been eagerly waiting for his arrival.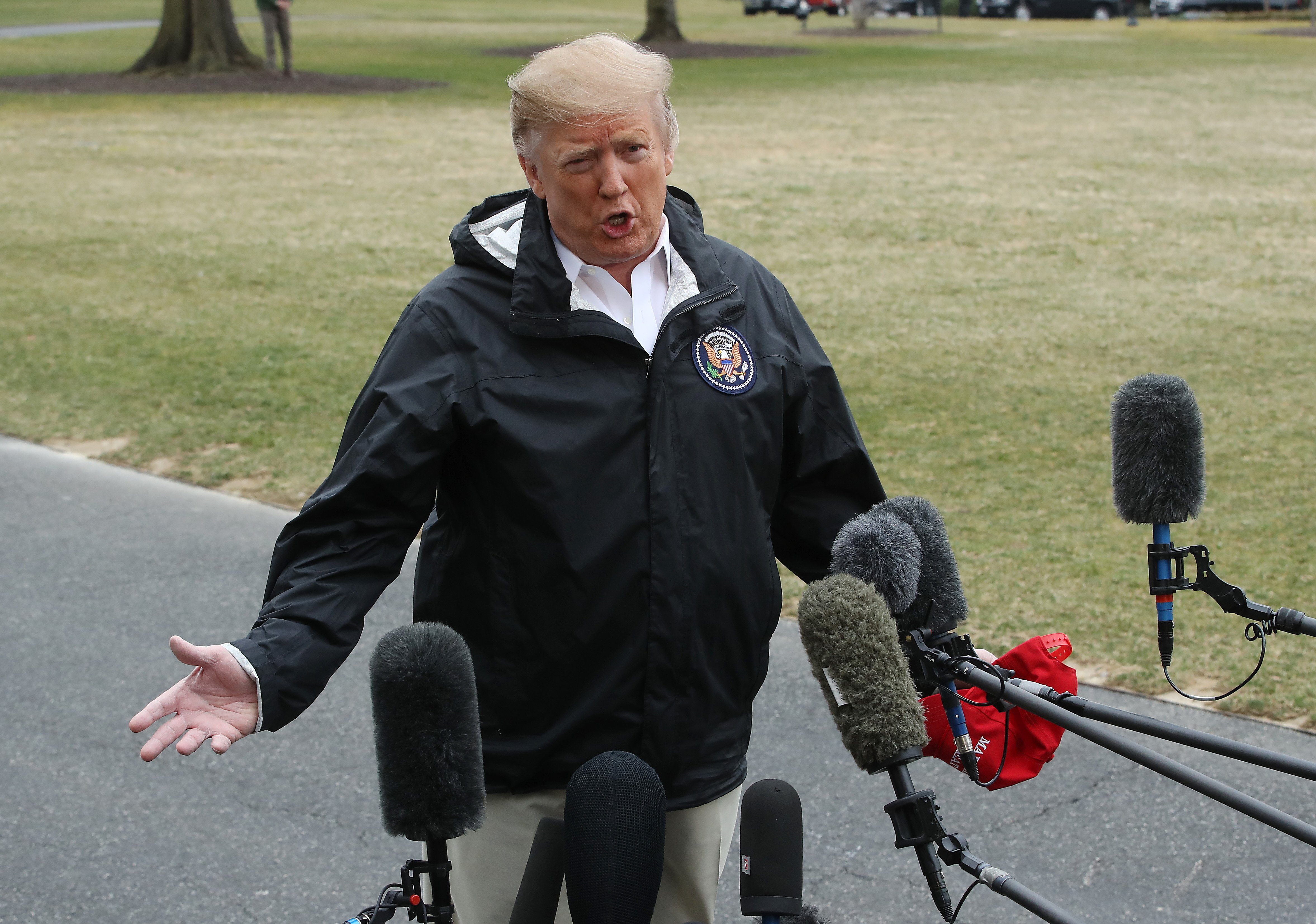 Donald Trump speaking to the media outside the White House before flying to Alabama | Photo: Getty Images
SHOCKED BY WHAT HE SAW
But even before landing, the 72-year-old was taken on an aerial tour of the region to see the devastation caused by the natural disaster, which took him by surprise.
According to Trump, it was hard to believe what he was seeing. Governor Kay Ivey was next to the President during the tour and the two were able to exchange thoughts regarding the affected area.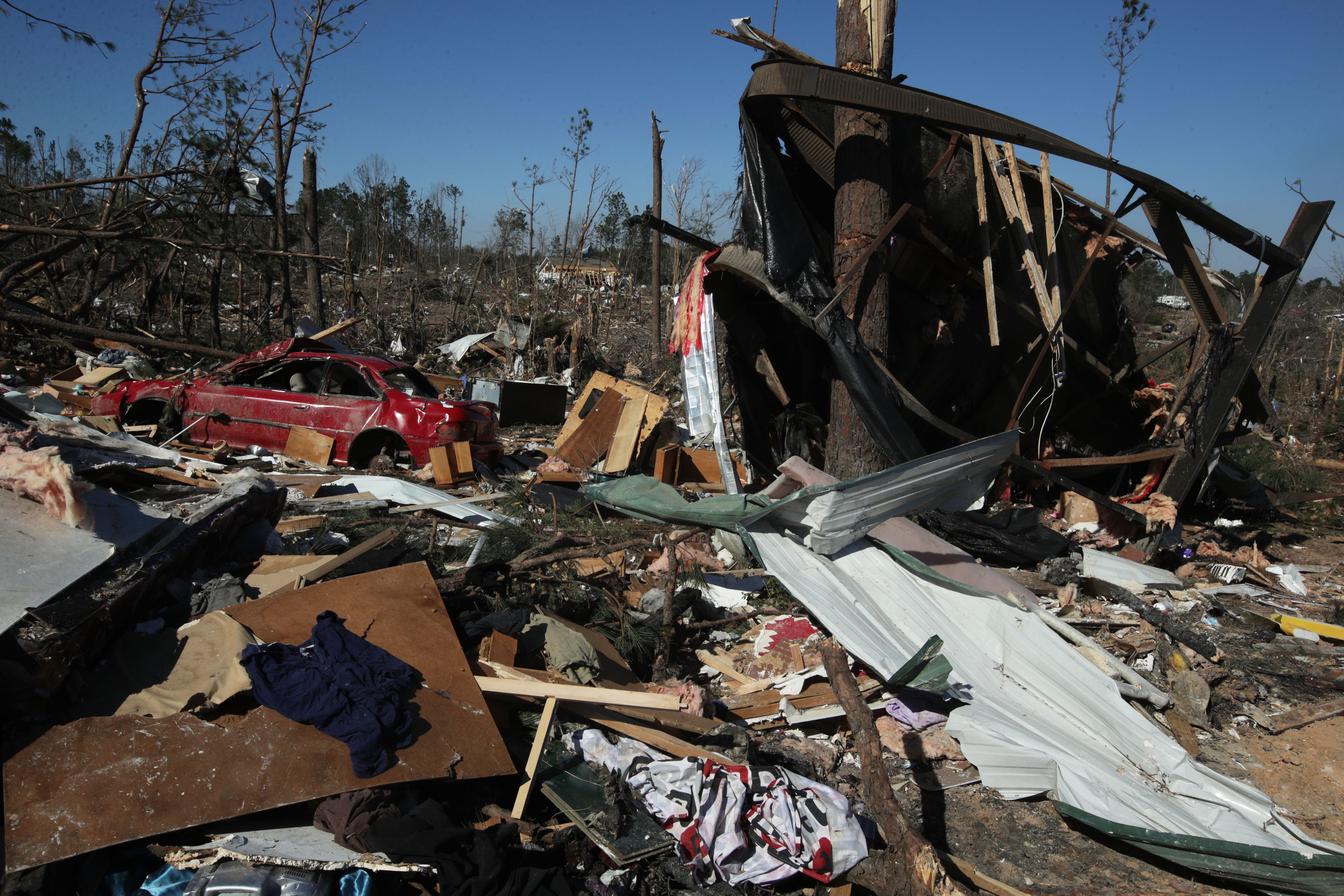 The devastation caused by the tornado in Beauregard, Alabama | Photo: Getty Images
Later, Trump's motorcade came to a halt at the Providence Baptist Church, where the Head of State took some time to read each of the 23 crosses placed outside in memory of the victims.
Melania Trump, the First Lady of the U.S., accompanied her husband to Alabama and also spent a silent moment paying her respects in front of the crosses, which were reportedly built by an anonymous volunteer from Illinois.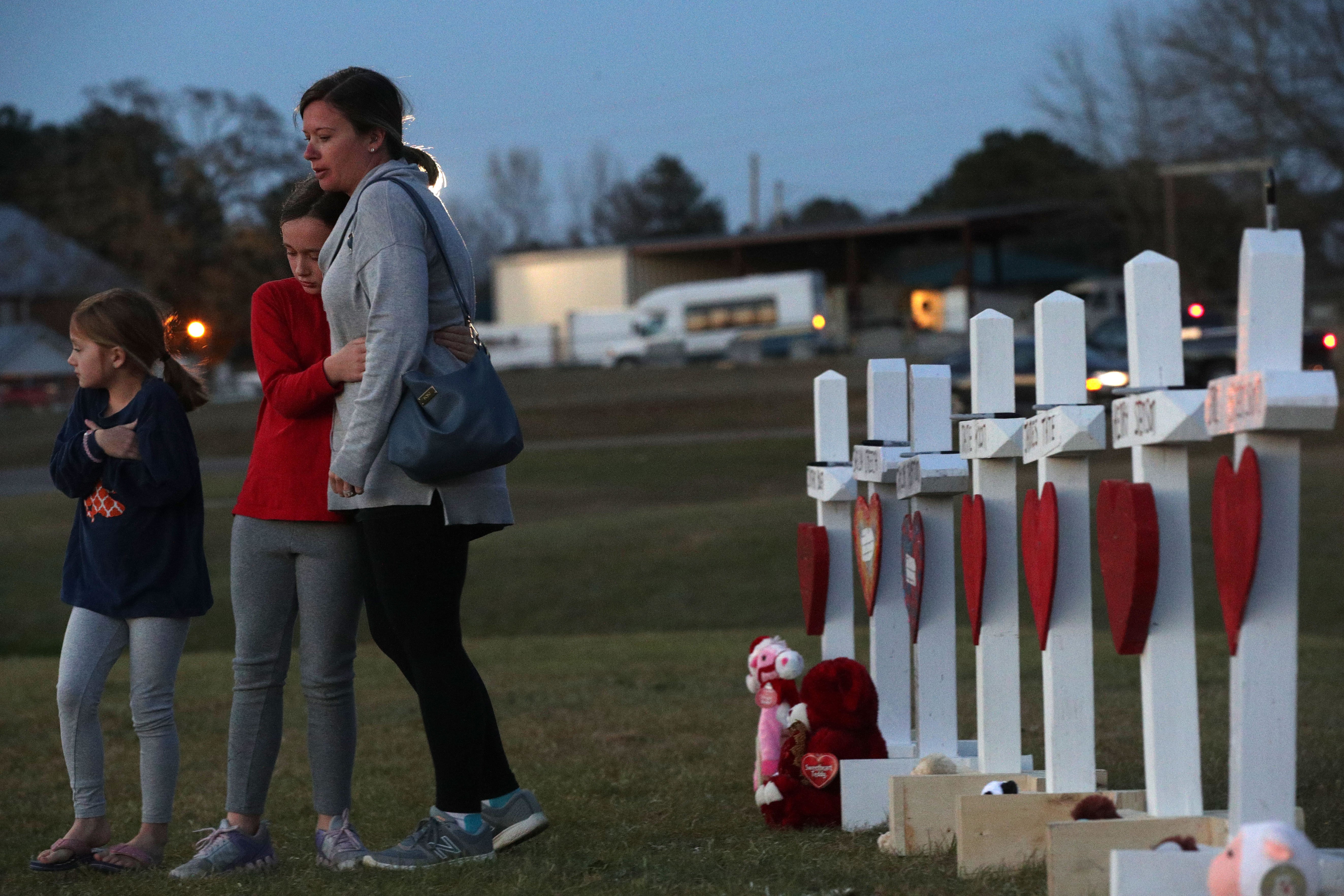 A family paying their respects to a friend who passed during the Tornado in Opelika, Alabama | Photo: Getty Images
MINGLING WITH THE LOCALS
The church, which was converted into an operating shelter in the beginning of the storm, was full of clothes, backpacks and baby products for the survivors.
Although most were there for the supplies, their attention shifted to Trump once he entered the building, signing several bibles and hats as he made his way through.
TRUMP AND HIS DISASTROUS VISITS
Everything went according to plan but that isn't always the case. Trump has visited several locations affected by natural disasters in the past but not all of them went well.
He once called Paradise, in California, "Pleasure" during the wildfires and threw rolls of paper towels at a crowd in the aftermath of hurricane Maria, in Puerto Rico, causing the internet to mock him for his failed approaches.
Please fill in your e-mail so we can share with you our top stories!