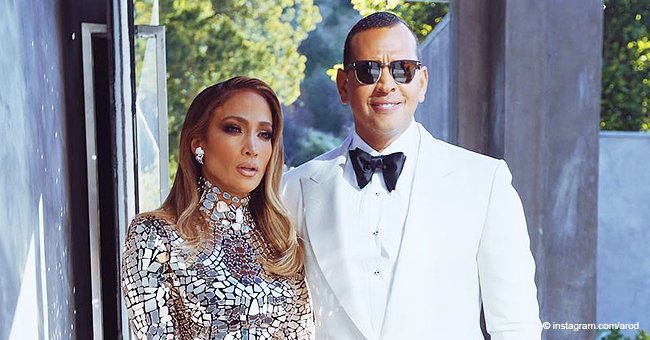 Alex Rodriguez Was a Fan of Jennifer Lopez for over 20 Years, According to a Throwback Autograph
Alex Rodriguez might be dating Jennifer Lopez today but the two of them were complete strangers two decades ago when they first met.
The retired Yankees star shared a framed headshot of Jennifer that she signed almost 20 years ago when they first met. Rodriguez, a young ball-player back then, was a fan of the hit American singer.
"#TBT to almost 20 years ago when a big time global pop superstar signed a pic for a young ball player #lifecanbeafunnythingsometimes #keepsake #jlo," Rodriguez wrote.
The Instagram post was shared by Jennifer in her personal account.
"Wow!! Had to repost!!! He found this cleaning out storage," Jennifer captioned the post.
Looks like the sweet couple, who are now engaged, were meant to be together all along.
The couple took to Instagram to announce their engagement on March 9.
"She said yes," Rodriguez captioned the post while Jennifer shared the same post on her Instagram with eight hearts as the caption.
"They are on a vacation and got engaged today," shared Rodriguez's rep Ron Berkowitz, confirming the happy news.
The couple reconnected in April 2017, 12 years after they first met in 2005.
"I was having lunch somewhere and I saw him as he passed by. Afterwards, I went outside, and for some reason I felt like tapping him on the shoulder," Jennifer told Ellen Degeneres on Ellen's show.
She shared that Rodriguez made the next move by asking her out to dinner later on.
Please fill in your e-mail so we can share with you our top stories!