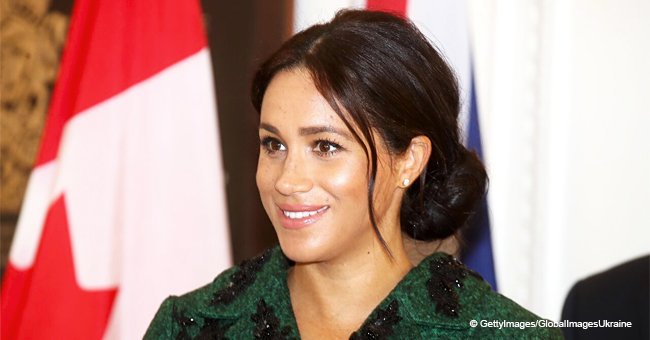 Meghan Markle Gives a Nod to Her Mum with an Elegant Green Coat on Commonwealth Day
A tribute to Doria Ragland was allegedly hidden in Meghan Markle's dress during the recent Commonwealth Day youth event in London, in the form of an embroidery appliqué which bears Ragland's given name.
On March 11, 2019, people from the 53 countries that belong to the Commonwealth of Nations observed Commonwealth Day, and to mark the occasion, the Duke and Duchess of Sussex attended a commemorative event in Canada House, London.
Royal watchers believe that 37-year-old Meghan Markle was sending a cryptic message to her 62-year-old mother Doria Ragland after a spokeswoman for the designer of the Duchess' green coat dress she wore talked to Express about it.
The mother-to-be appeared in a more formal style than she normally does, and according to experts she carefully thought about the meanings attached to the dress by Erdem that she picked for this official appointment.
Erdem Morialioglu is a notorious Canadian-Turkish designer, which makes him the perfect choice to honor Canada on a special date. But a more personal message was also added to her outfit, as an insider from the brand suggests.
As the spokesperson told the news outlet, the appliqué that hugged her pregnant belly is known as the "Doria beaded rose embroidery."
The 8-month pregnant former actress ensemble consisted of a knee-length green jacket, black stiletto hills, and a black handbag as she paid homage to the country she came to consider home during her "Suits" days.
As People points out, Markle filmed the USA Network legal drama for seven years in the Canadian city of Toronto prior to her marriage to Prince Harry, so she has a special relationship to the North American country.
Markle is very close to Ragland, who is the only member of her family still in touch with the US-born British royal, since her father's side of the family has become estranged from her following her engagement to Harry.
"Meghan is a mommy's girl — their special mother-daughter bond hasn't disappeared just because she's moved to England," a source reportedly shared with the Sun.
"Meghan will always come back to Doria, this will always be her home. They are forever in touch," the informer said after the Duke and Duchess paid a secret visit to Ragland in her modest Los Angeles bungalow.
On March 8, 2019, marking the International Women's Day, Markle was named vice president of the Queen's Commonwealth Trust, presided by no other than her husband and father of her soon-to-be-born child.
Her appearance in Canada House for Commonwealth Day is her first public outing since she was honored with the important role at the charity that funds and connects young leaders around the world.
Apart from assuming this responsibility that the Queen has picked for the husband and wife, the two are about to embark on one of the biggest personal adventures a married couple can experience: welcoming their first child.
And as Markle's due date gets closer –she is expected to give birth sometime in April– rumors and bets regarding her upcoming baby become more numerous and audacious.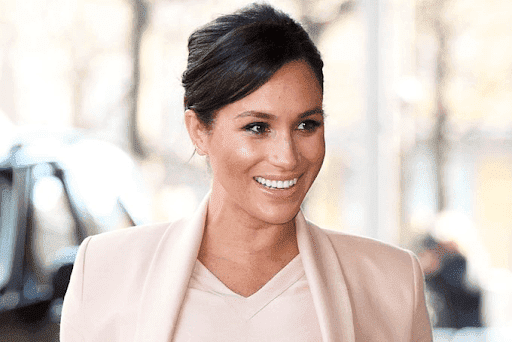 A smiling Meghan Markle. l Image: Twitter/ Marie Claire.
Drawing conclusions from brief exchanges that Markle has had with fans in public events, and some are hoping for the Duke and Duchess's first born to share his cousin's Prince Louis birthday on April 23, or the Queen's, on April 21.
Markle and Harry's baby's gender is also the subject of much speculation. Most of the many bets placed predicting the baby's gender initially favored a girl child, but a superstition might have caused the recent shift to favoring a boy child.
According to midwife Amanda Bude, the way Markle carries her pregnancy high and pointy are more likely to have a boy, but she has been the first to admit that no scientific research supports this belief.
Please fill in your e-mail so we can share with you our top stories!