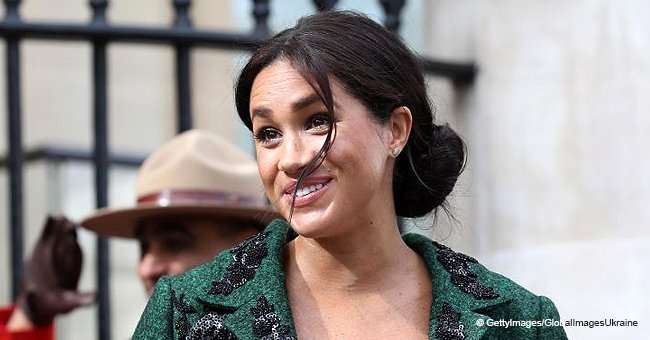 Meghan Receives Cute Little Gifts for Her Future Baby In a Regal Outfit That Cost about $10,000

Prince Harry and Meghan Markle went on an official visit to the Canadian High Commission House. There, the expectant couple was gifted the most adorable moccasins for their unborn child.
In commemoration of 2019 Commonwealth Day, the Duke and Duchess of Sussex paid a visit to the Canada House situated in London. It houses the Canadian High Commission to the United Kingdom.
The couple spent a lovely time at the event where they made sweet taffies and were even surprised with cute gifts for their soon-to-be-born child.
The gifts, presented by the Canadian High Commissioner to the United Kingdom, Janice Charette, included a little one-piece garment from Hop & Moo, a Hudson's and Bay hat and mittens, and the sweetest pair of baby-sized moccasins ever seen!
The low-heeled shoe is a high-end fashion item specially designed by Manitobah Mukluks. Harry and Meghan couldn't hide their pleasure as they oohed and ahhed over the little gifts.
The prince even went ahead to sniff the shoes almost in unbelief! He then confirmed his reasons for doing so. Full of humor, he said to the crowd:
"I'm sniffing the insides to check if they are leather or not, not because they are smelly."
The beautiful couple is set to welcome their first child together sometime in April. Asides this, we only know a little about the baby which made their reactions to the unique gifts great fodder for media outlets.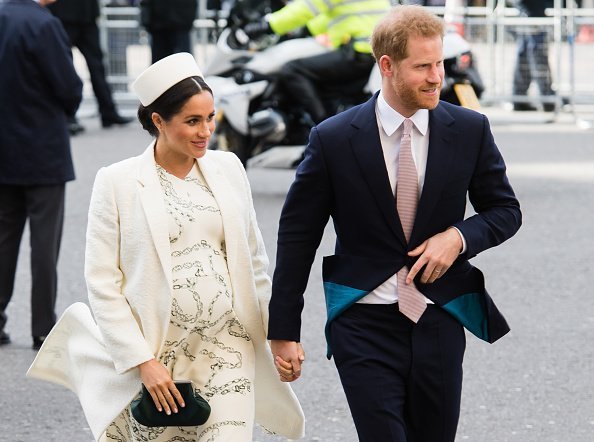 Prince Harry, Duke of Sussex and Meghan, Duchess of Sussex attend the Commonwealth Day service | Photo: Getty Images
However, it isn't the only notable aspect of the visit as the couple displayed so much kindness and sweetness as they honored the traditional springtime activity widely practiced in Canada: making delicious maple taffies!
They also encountered young recruits in the fashion, arts, business, and academic industries but photos captured perhaps the most adorable moments when the pair met the little kids.
The Duke and Duchess, were recently made responsible for the Commonwealth occasion and they sure didn't disappoint! Canada is a rather significant place to Meghan who holds a lot of cherished memories of the time she spent living in the scenic country.
Dressed to fit the occasion, a pregnant Markle went for elegance and simplicity donning an Erdem Moralıoğlu coat and a pair of high heeled shoes. It seems like an unlikely choice for a woman due anytime soon, but we guess for Markle, elegance is essential!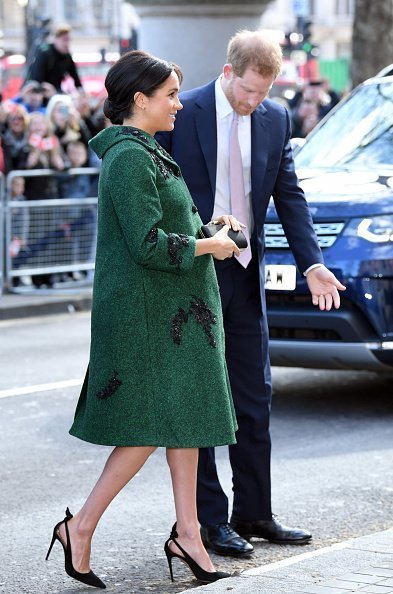 Prince Harry, Duke of Sussex and Meghan, Duchess Of Sussex attend a Commonwealth Day Youth Event at Canada House | Photo: Getty Images
Markle has found a lot of ways to keep time even as her expected date of delivery approaches. Paparazzi spotted her in a one on one meeting with Dr. Joanna Newman, the CEO of the ACU.
Please fill in your e-mail so we can share with you our top stories!