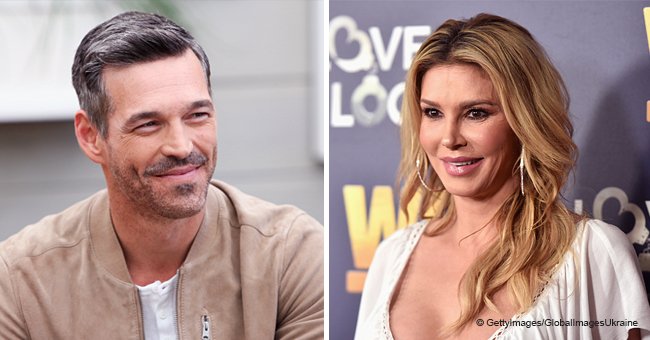 Eddie Cibrian and Brandi Glanville's Sons Are All Grown up and Look Just like Their Dad
Actor Eddie Cibrian and model Brandi Glanville were once upon a time a handsome married couple, and their children are proof of it.
While the marriage didn't last because of infidelity on the part of Cibrian with country star LeAnn Rimes, it still blessed them with two good-looking sons who inherited their parents' good genes.
Mason and Jake look a lot like their TV star dad. They got so much from him, from his hair color to his eyes. They even got their dad's signature disarming smile down.
Cibrian and Rimes began their relationship with the affair but proved it was more than just that. In 2011 the couple wed and have blended the family quite well, with the boys taking to their stepmother very easily.
Both Rimes and Glanville have decided to put their kids first despite their many differences, like the time they all celebrated Mason's graduation.
Glanville even shared a selfie with Rimes proving their new peaceful arrangement taken during Jake's birthday.
Rimes and Cibrian are keeping an open mind about growing their family, but they aren't in a rush to do so either, saying,
"Maybe one day. I mean, I love my stepkids, and I get plenty on my plate with them. So, I'm cool at the moment."
Rimes broke records by becoming the youngest Grammy winner for Best New Artist and Best Female Country Vocal Performance when she was just fourteen years old. But she secretly battled a chronic condition of psoriasis, which was very difficult for someone so young in the spotlight.
It was her music and finding a loving relationship that helped her cope with it, as well as trying all kinds of treatments until she found one that suited her skin. Her ordeal has made her more appreciative of herself, and it gave her a broader understanding of beauty and self-acceptance.
Please fill in your e-mail so we can share with you our top stories!