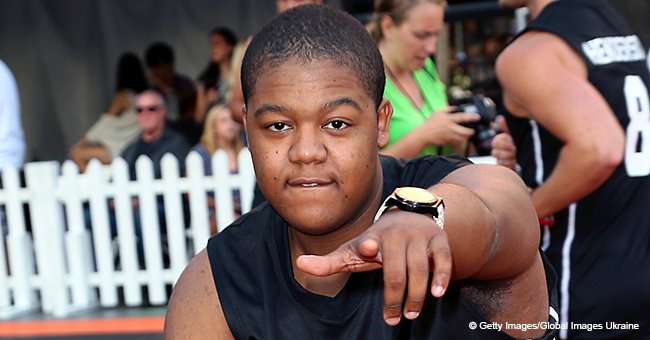 Disney Star Kyle Massey Sued for Allegedly Sending Explicit Photos to Minor

27-year-old Kyle Massey reportedly revealed his private parts to a 13-year-old girl in an explicit video he sent her. He now faces a $1.5 million lawsuit because of it.
"That's So Raven" star Kyle Massey is being sued for sexual misconduct by a 13-year-old girl. The former Disney actor reportedly sent her lewd photos and a video of his erect penis.
According to TMZ's report, the 27-year-old met his accuser in 2009 and has been in contact with her ever since. She was only four years old when they met while she was with her mother at Universal City.
In the lawsuit she filed as Jane Doe, she claims that in the years Massey kept in touch with her and her mom, he posed as a father figure while encouraging her dream of pursuing a career in entertainment.
He offered to help her and even invited her to visit him in LA in December. He said he would help her find an agent and even volunteered for her to stay in his home with his girlfriend.
But things turned weird when a few days later, Massy began sending explicit messages and photos of himself to the girl including a Snapchat of him holding his privates.
"LOL/Just me messing with u LOL," he wrote to accompany the image. Moreover, he sent a video of his erect penis.
Today, Massey faces a $1.5 million lawsuit while his mother, Angel Massey, defends his innocence. In an e-mail to E! News, she claims her son is a victim of extortion.
"Kyle is the victim here. Kyle was a victim as a minor and now as an adult with this attempted extortion," she wrote.
She also revealed the girl's mother offered, through her lawyer, to settle the $1.5 million privately but she refused because her son didn't do anything wrong. She's confident pursuing the lawsuit would prove her son's innocence.
Massey began his career on Disney as Corey Baxter in the sitcom "That's So Raven" from 2003 to 2007. His popularity in the show earned him the spin-off "Corey in the House" in 2007 which placed his character as the lead. The show only ran for one year.
In later years, he appeared in the 11th season of "Dancing With the Stars" as well as in shows like "Gotham" and "Being Mary Jane." He was also the voice of Jeremy on "Rise of the Teenage Mutant Ninja Turtles."
Please fill in your e-mail so we can share with you our top stories!