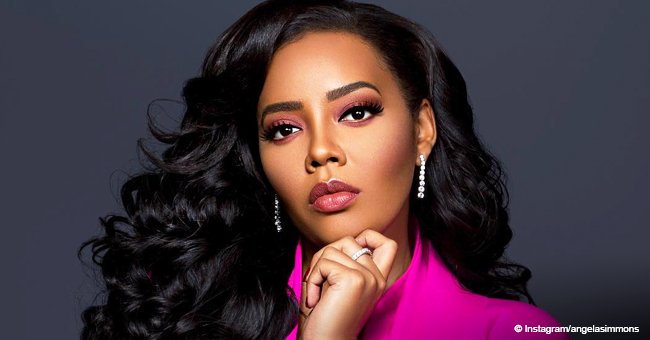 Angela Simmons Claps Back at Rumors over 'Love Triangle' with Bow Wow and Romeo

Angela Simmons denies that she is involved in a love triangle with rappers Romeo Miller and Bow Wow.
Reality star Angela Simmons has had the final word in what had turned into a fully fledged fight for her attention between two prominent rappers: Bow Wow and a Romeo Miller, aka Lil Romeo of No Limit Empire.
"Let her know I'm looking for her."
TO EAGER SUITORS FOR ANGELA SIMMONS HAND
Rumors have been linking Angela to "Growing Up Hip Hop" co-star Romeo, who is said to be sweet on her, especially since the two artists spent time in New Orleans with her ex Bow Wow.
The two men faced each other in a basketball game, and for fans, that crystallized their imagined rivalry over Angela.
Angela is still recovering from the death of her ex-fiancé Sutton Tennyson
BOW WOW'S ONLINE FLIRTATION WITH ANGELA SIMMONS
Bow Wow has been showing his love online, sending Angela messages and telling her that he is "looking for her." Romeo commented on his post, tongue in cheek, and that was enough to send the Internet grapevine buzzing.
BOW WOW'S PREVIOUS RELATIONSHIP WITH ANGELA
Like Romeo, Bow Wow dated Angela, but the relationship never went beyond the casual. Simmons responded to the controversy, denying a romance with either man, but confirming the friendship:
"Romeo and Bow are both cool on my book. Personally, I have no beef when it comes to either of them. I will forever be cool with them both."
ANGELA'S HEARTBREAK
Angela is still recovering from the death of her ex-fiancé Sutton Tennyson in November 2018.
Tennyson was murdered in his home in Atlanta and left Angela to raise their little son Sutton Jr alone.
Angela has been concentrating on her son, and building a new life for herself and will probably not be looking for romance in the near future.
ANGELA SIMMONS' MJ LOOK
Reality star Angela Simmons surprised fans by sharing a photo that reminded people of Michael Jackson's fashion style.
The photo, posted on Instagram on March 6, 2019, shows Angela in a black hat has strong overtones of Michael Jackson's style.
Fans have questioned if Simmon's post is a gesture of support to the late King of Pop, whose is once again under fire after the release of an HBO documentary, "Leaving Neverland," about his alleged pedophilic activities.
Please fill in your e-mail so we can share with you our top stories!