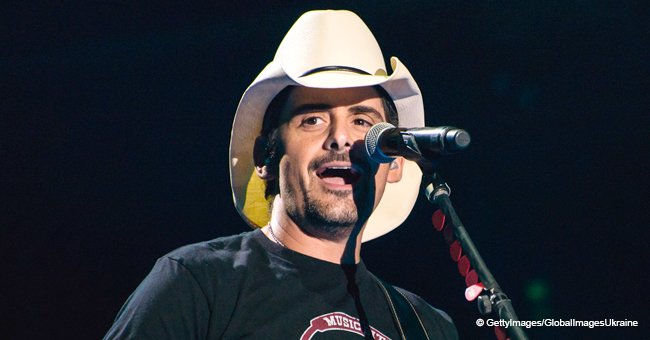 Brad Paisley Pays Tribute to 'Friends' George HW and Barbara Bush with a Photo of Empty Seats
Grammy-winner and country music star Brad Paisley's post honoring the former president and first lady, George H.W. and Barbara Bush, at the Houston Livestock Show and Rodeo touched the hearts of fans everywhere.
The photo Paisley posted on his Instagram account of two empty chairs went viral. It had the caption,
"Every year at @rodeohouston I would have lunch with two of my very, very dear friends before they would go to the big event. My heart was heavy this year thinking they wouldn't be there. Turns out, I guess they were. Susan Terry said it best. Well done, @rodeohouston, well done."
Two engraved seats were reserved for George H.W. and his wife Barbara who both passed away in 2018 and were avid supporters of the rodeo.
They were said to enjoy the events and would come in early to be part of all the festivities, especially to see performers like Reba McEntire and Brad Paisley, whom they had grown quite fond of.
Paisley also composed a post when the former president passed away saying,
"War hero, congressman, Ambassador, CIA Director, VP, President, father, family man, friend. Thank you for your friendship and for giving yourself so fully to these United States. I'll miss you, pal. Barbara's got the whole place organized up there by now, I'm sure. Go home."
Brad's show of emotion the friends he lost is not unusual for the singer. He and his wife, actress Kimberly Williams, are committed to spreading goodness and kindness in big and little ways.
They recently opened a free grocery called "The Store" which aims to provide food and other items to families who have fallen on tough times, until they get back on their feet again.
Paisley and Williams, along with their kids, volunteered at a similar establishment in California when they wanted to show their children how blessed they are and how they can use their blessings to help those in need.
Please fill in your e-mail so we can share with you our top stories!