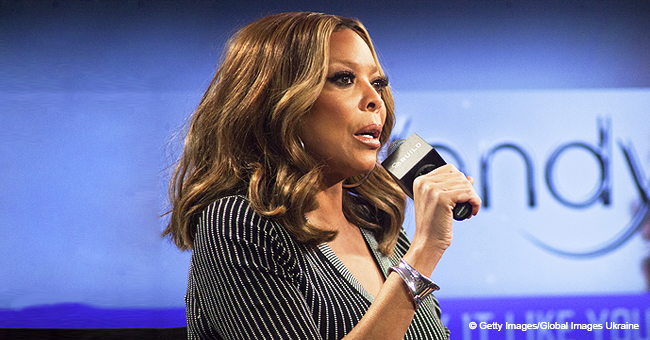 Wendy Williams Fan Accuses Show of Racism, Ageism after Allegedly Getting Kicked out of Studio
The past months have been hard on Wendy Williams, and as if she didn't have enough to deal with, now an outraged audience member says she was kicked out of her show alongside her friends because of their age and race.
Wendy Williams has been under the attentive eye of her worried fans for a while thanks to her health issues. She was away from her host duties for almost two months, and after her return, candidly addressed her current, unexpected, living situation as she deals with the traces of her past addiction.
Now, to add more drama to Williams' life, the production of her daytime talk show is being accused of ageism and racism.
ACCUSED OF AGEISM AND RACISM
Diana Stevens, a 60-year-old who enjoys hoping from one talk show to the other alongside her friends, told Page Six of the humiliating experience she lived at Williams' show last February 14.
"I was coming from The Bronx, and I had to take a bus and two trains," she explained.
Because she and her friends use canes, they were led to the audience sitting area to wait for the recording to start. However, Stevens and company never got to see Wendy and be part of her so-called "co-hosts," which is how she refers to her audience.
As they waited for the show to start, Stevens said that "the audience coordinator comes on the headset and she looks at us and says into the headset, 'I am taking the tickets from the older people.'"
Then, Stevens claims production took away her group's tickets and gave them to three younger, black women.
"It was so humiliating," she said.
Stevens believed the action was motivated because of her and her friends' age and race. Meaning, white women on their sixties.
A spokesperson for the show released a non-committed statement about the situation that read:
"We have the best audience in daytime, and we provide a welcoming, fun environment for all of Wendy's co-hosts."
WILLIAMS' CANDID CONFESSION
Williams, on the other hand, revealed on Tuesday that she's living, and plans to keep doing so, in a sober house.
She explained that, although she maintains a glamorous image on television, she leads a strict life and has a sober coach keeping her in check.
Wendy has been open about her past struggles with cocaine addiction, stating that she almost "burned her insides" using the drug. She also described herself as a walking addict and said she hopes her honesty can help people going through a similar situation.
"You know this about me. I told you I'd had my bout with substance abuse," Wendy said after her return to the show earlier this month. "Once you're a substance abuse user, you have to battle that for the rest of your life. I've told you my over-ten-year ride with cocaine and crack."
And added:
"Crack is wack. I was a mess, you know, functioning, killing myself. I realized I am a walking addict. You can't just clean it up and stop it and think that it's not going to affect you. …I wasted a lot of my life burning my insides, which aren't burnt. Thank God, but You never know when it could pop up. I constantly have to watch the inside of my body because of hard partying, plus you know, the thyroid; just a mess!"
On top of her struggles with substance abuse, Williams is also battling Graves disease, an autoimmune disorder that causes overstimulation of the thyroid.
Please fill in your e-mail so we can share with you our top stories!