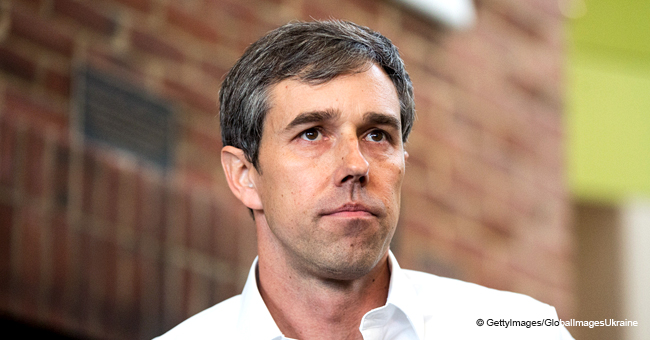 Beto O'Rourke Declared That Late-Term Abortions 'Should Be a Decision That the Woman Makes'

Beto O'Rourke, who has recently announced that he would be running for President in 2020, claimed that every woman has the right to decide whether they want to abort or not.
The statement was made on Monday, March 18, 2019, at a campaign event in Ohio, and it served as an answer to a question regarding third-trimester abortions.
It has been reported that question was made by a woman, whose identity is yet to be revealed, who considered that "there's really not a medical necessity for abortion."
DODGING CONTROVERSY
Although the former Texas congressman didn't directly answer the question, his response was received with quite a lot of approval from his supporters.
"The question is about abortion and reproductive rights. And my answer to you is, that should be a decision that the woman makes. I trust her."
Beto O'Rourke, Twitter, March 18, 2019
"REPRODUCTIVE RIGHTS"
The following day, during a short campaign stop at Pennsylvania State Univesity, O'Rourke backed up his words by saying that a woman's right to make a decision included abortion until the third trimester.
According to the 46-year-old, the choice on whether or not to abort should be exclusively left to a woman and her doctor, and that he knew better than to make assumptions regarding such an incredible decision.
And my answer to you is, that should be a decision that the woman makes
It has been reported that third-trimester abortions usually take place when the mother's life is at risk or the child is diagnosed with a condition that would make life almost impossible upon being born.
THE "HEARTBEAT BILL"
Last year, the Ohio "Heartbeat Bill" was introduced by Republican Representatives Christina Hagan and Ron Hood, and would ban abortion upon detection of a fetal heartbeat, which can happen as early as six weeks.
The bill would also allow the medical board to revoke the license of any doctor caught performing an abortion after the detection of the heartbeat.
The "Heartbeat Bill," has recenlty been signed by Mississippi Republican Governor Phil Bryant, making it illegal for women to abort after six weeks of pregnancy.
Please fill in your e-mail so we can share with you our top stories!