Lil' Kim Gets Dragged for Taking Plastic Surgery Too Far after Sharing New Selfies
After announcing a new album and successfully performing her new single at the New York Fashion Week, Lil' Kim took to Instagram to show off her flawless makeup and hair while resting at home. However, fans had a lot to say about the rapper's surgery-enhanced face.
Lil' Kim looks stunning in recent pics shared to Instagram, as she flaunts her blonde hair and shiny makeup paired up with a leather jacket.
The rapper snapped the pic at home, as she revealed in her caption saying: "Got all dressed up just to sit in the house."
Fans took over the comment section with mixed reactions about Kim's face, with some criticizing her for going under so many surgeries to the point where she looks almost unrecognizable, and others praising her beauty.
"I just want to know are you even human? You make up is perfectly done," one user wrote.
Another added, "Looking like a Bratz doll. Perfect!"
A third one chimed in to say, "She was perfect the way she was. I almost didn't recognize her at all."
And another wondered:
"Lmfao would she dare let us see her fresh-faced? No make-up, no lashes, no eyebrows, natural hair.........? Didn't think so."
Lil Kim has been candid about her plastic surgeries, as her face's structure has completely changed and even her skin looks lighter these days.
In 2005, she admitted having her nose re-shaped after an abusive boyfriend broke it.
She also admitted to radio host Angie Martinez that she remains unfazed about the critics from fans: "It doesn't bother because I'm beautiful. I love myself! There are certain things that I think I was obsessive with that I think I'll always have time to fix, or whatever."
And added:
"People think I did it because I had low self-esteem, but that wasn't the case. I think I did it because I was a little too vain at the time trying to be perfect. I'm a perfectionist, that's true. It teaches you a lesson too. You gotta pull back from certain things."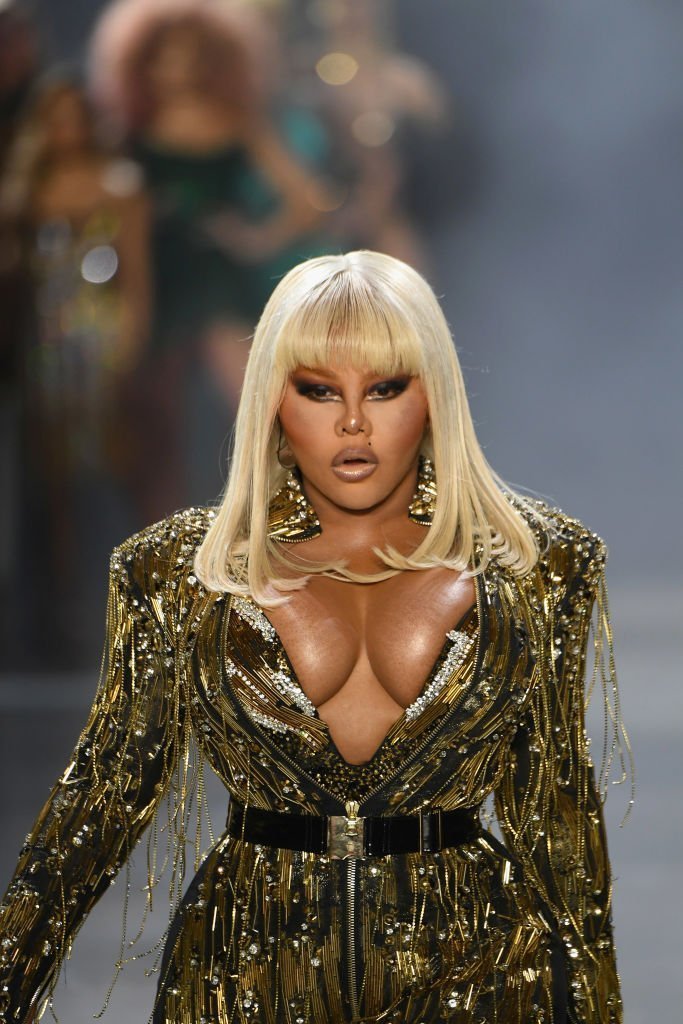 According to some experts, Kim has gone through too many surgeries over the years.
Her nose was operated to make her nostrils look narrower, she had cheek and lip fillers, re-made her eyelids and jaw, and went through a lightening process in her skin. And that's only for her face.
The "Moulin Rouge" rapper is no stranger to critics, but now she's focusing on her upcoming music project, as she recently announced a new album titled "Nine," and a possible reunion with Junior MAFIA.
Considering that the rapper filed for bankruptcy last year, and reportedly has a $4 million debt, she must be hoping her new album to do good on sales so she can get back on her feet.