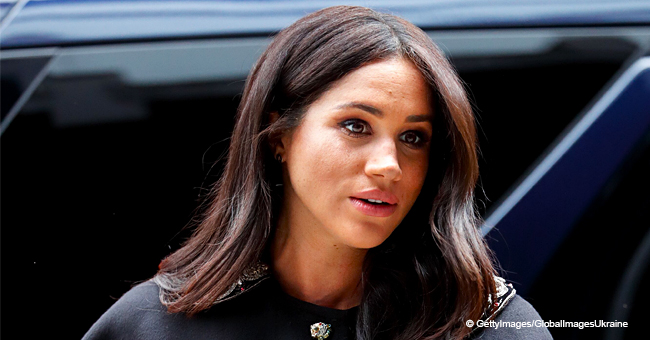 Meghan Markle's Baby Shower in NY Was Too Expensive, Queen's Former Spokesman Says
The Duchess of Sussex once again ruffled some feathers with her extravagant and very un-British baby shower in New York, and the former press spokesman for the Queen makes it clear that he felt it crossed a line.
Dickie Arbiter ended his term of service with the Queen in the year 2000, but his expertise on the Royal Family is still sought after by many when it comes to the intrigues at the Palace. And Meghan has definitely brought much fuss and drama to the Queen's domain from the time she started dating Prince Harry.
So when an expensive trip to New York City happened for the pregnant Duchess for her to attend an ultra-exclusive and lavish all-American baby shower, Arbiter was quick to express his disappointment, saying,
"Baby showers, it's very much an American thing. We don't do it here in the U.K. It was a bit over the top in terms of expense and the way she got there."
It is not the first time Arbiter spoke his mind about the new royal, Meghan. He often posts his opinions showing a possible dislike for her.
Meghan's baby shower and the logistics it took to get her there were, according to the Palace, privately funded. But all the details like the Michelin-star menu, the baby clothes shopping around the city, and the $75,000 per night accommodations at the Mark Hotel floored many curious readers and fans as well.
The A-list guest list was also part of the eye-catching draw of the event. Seeing the likes of Gayle King, Abigail Spencer, and Amal Clooney arrive in the lobby entrance to attend a bash hosted by Serena Williams was definitely enough to bring the press into a frenzy. King shared a very edited description of the private party saying,
"A good time was had by all."
Please fill in your e-mail so we can share with you our top stories!