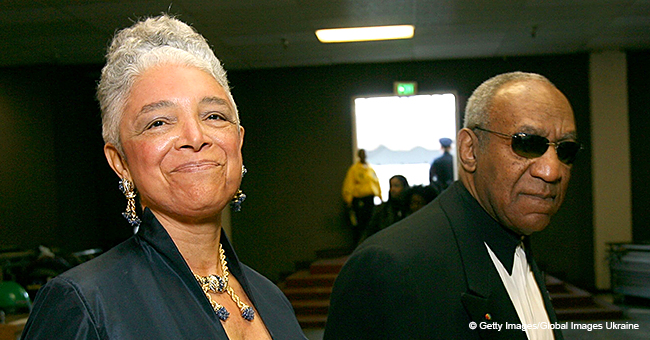 Bill Cosby Gets Mocked Online after Posting Birthday Message to Wife While behind Bars
Because giving Camille kisses or flowers will not be possible from behind bars, Bill Cosby took to the internet to celebrate his wife as she cloaks 75.
From the prison, Bill Cosby posts sweet words for his wife on her birthday and becomes a victim of internet mockery. The 81-year-old had this to say about his wife of 55 years:
"Dear, you're a wonderful mother, loving wife, but most importantly, you're the strength of this family. Please celebrate your day!"
The post was shared on Bill's Facebook, Twitter, and Instagram pages but many got curious about how Bill got to make a post from behind bars.
Many people took to Twitter to question how he was able to send the messages. Some went as far as threatening him with statements such as:
"I'm going to tell the warden you have a phone" and so on.
Some others, assuming that it was Camille who made the post herself expressed their disappointment saying:
"I can't believe she spent her birthday transcribing this tweet for him."
Few users used the avenue to express how disappointed they were when Bill was convicted of sexual harassment even though he always spoke so fondly of Camille.
He was also mocked for having the audacity to regard his wife so fondly despite being in prison on the grounds of sexual harassment. Other users mocked him for making the post more about him than about Camille with the hash tags like "#FreeBillCosby" and #FarFromFinished that were at the end of the post.
Generally, it was speculated that Cosby either had a phone or got someone to do it. And to many social media users, the best guess for that "someone" is his publicist, Andrew V. Wyatt.
Andrew has been responsible for many of Bill's statements since the commencement of his 3-10 years prison sentence in 2018. The 81-year-old had made a statement comparing himself to Martin Luther King recently through his publicist.
Bill's comparison of himself with Martin Luther King was hugely criticized by many who thought of it as an insult to the honor of the great MLK. Even though the flames are yet to be out from Bill's King's scandal, people have revived another attack on him by mocking his post about Camille.
To many, Cosby is creating a stand-up comedy episode from the prison!
Please fill in your e-mail so we can share with you our top stories!